PATRÓN en LALIQUE: Serie 3 Sees a Blend of 14 Extra Añejo Tequilas
Only 299 bottles were created, priced at $7,500 USD each.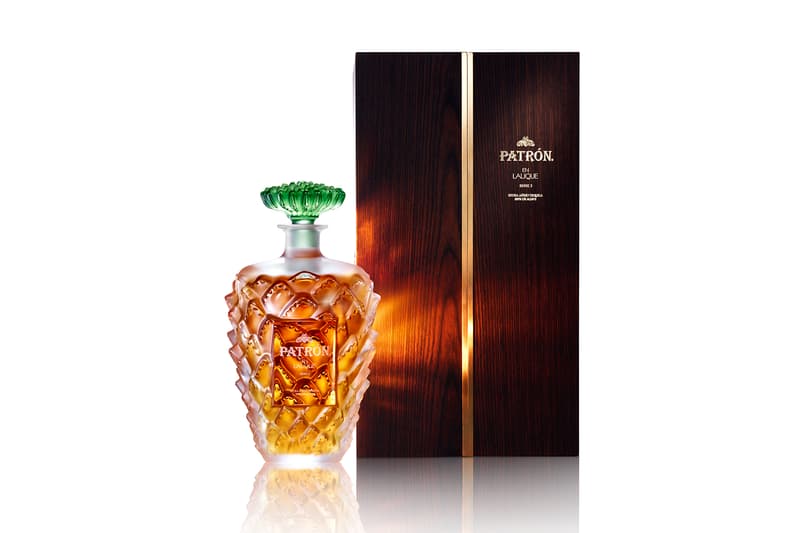 1 of 2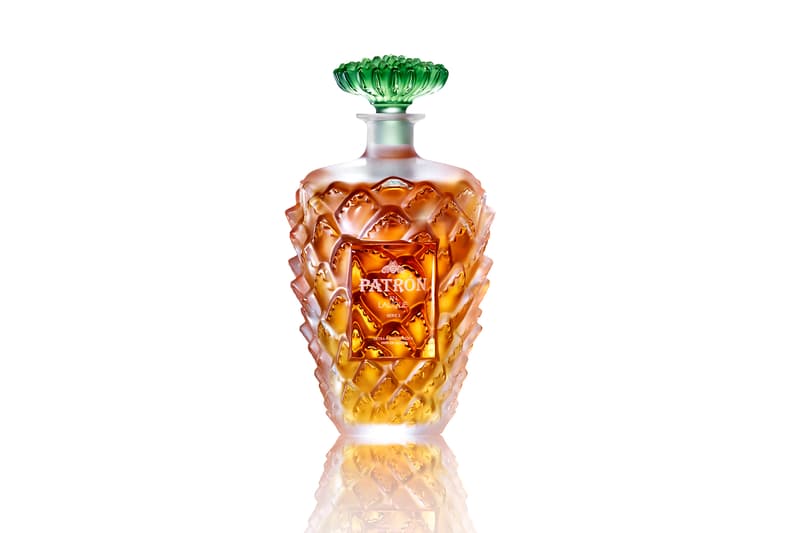 2 of 2
PATRÓN Tequila has just unveiled part three of its collaboration with LALIQUE in the PATRÓN en LALIQUE: Serie 3. Going big ahead of National Tequila Day (July 24), this release joins PATRÓN's premium artisanal tequila with France's crown jewel of the crystal industry.
Referencing the Weber Blue Agave plant used by PATRÓN, LALIQUE has handcrafted a crystal decanter, designed by Marc Larminaux, that artistically represents the prized agave plant. "With this series, we pushed the boundaries of art even further with the design of our decanter that celebrates the natural and raw materials that go into every drop of PATRÓN Tequila." Said Silvio Denz, Chairman and CEO at LALIQUE. "Much like the masters at PATRÓN, at LALIQUE we pride ourselves on achieving excellence in everything we do."
The decanter contains the work of Master Distiller David Rodriguez and his curated blend of extra añejo tequilas. 14 different tequilas each aged for up to 8 years in French and American oak casks go into the rare liquid for a tequila that can never be replicated again. Only 299 bottles were created, each retailing for $7,500 USD. Check out the video below to see how the decanter was created.
DISCLAIMER: We discourage irresponsible and/or underage drinking. Drink responsibly and legally.
In other drink news, a cask of 1975 Ardbeg Islay single malt scotch whiskey has just sold for $19 million USD.