Franck Muller to Launch New NFT Series of Luxury Watches
Offering an "exclusive NFT Mystery Box" on the Binance NFT Marketplace.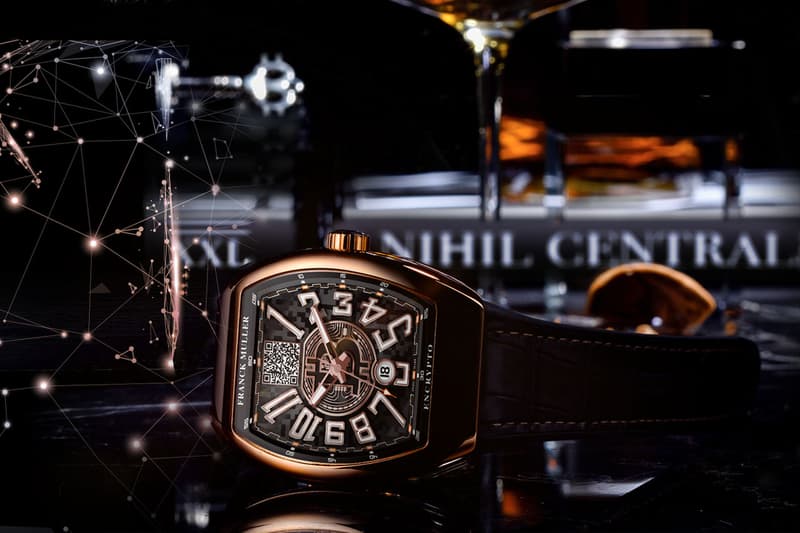 Renowned Swiss watchmaker, Franck Muller announced the launch of its new NFT series of digital and physical luxury watches on Wednesday, July 20, in partnership with the Binance NFT Marketplace.
The series will begin with the release of the first NFT collection, "Mystery by Franck Muller," which will be available beginning July 27.
The NFT collection will consist of exclusive mystery boxes, issued as NFTs, which will also contain a variety of surprise rewards like physical Franck Muller timepieces, Apple Watch faces, metaverse wearables, and access to private events. Each box will be categorized as a different edition, speaking to the rarity of the collectibles inside.
For those individuals who obtain 10 or more mystery boxes, the watchmaker says it will also gift them a whitelist spot to Frank Mueller's future NFT avatar collection, which hasn't yet been announced.
With over 90 million users to its platform, Binance's NFT Marketplace will also host an auction for a Franck Muller limited-edition physical watch, and an exclusive digital artwork piece. The winner of the auction will receive Franck Muller's one-of-a-kind artwork, depicting Aoki Sloane.
Sloane, according to the website, is "a soldier of peace fighting the Harakuma warlords that threaten the growing metaverse," and is considered to be "an early adopter of Bitcoin, crypto trader, and avid gamer."
The timepiece, according to the announcement, is described as a "beguiling piece of watchmaking art, laden with intent." Its sapphire crystal case gives way to the "intricate skeletonized movement." The watch is powered by a 24-jewel manual winding CS-03.QT movement, beating at 18,800 vibrations an hour.
Franck Muller's brand has been represented by many celebrities like Elton John, Cristiano Ronaldo, Kanye West, Connor McGregor, and Drake. The watch industry has been heavily influenced by blockchain technology, as major brands like Franck Muller have turned to NFTs for high-end asset authentication, in addition to accepting cryptocurrencies as payment for these luxury goods.
Since 2019, Franck Muller has been at the forefront of Web3 innovation, having created introduced its Vanguard Encrypto, "the world's first functional Bitcoin watch."
In other news, Christie's launches Web3 venture fund.
For more news about blockchain, cryptocurrency, NFTs, and Web3, visit Hypemoon.com.