Ferrari's Carlos Sainz Earns Maiden Formula 1 Win at British Grand Prix
Silverstone set the stage for one of the season's most intense races.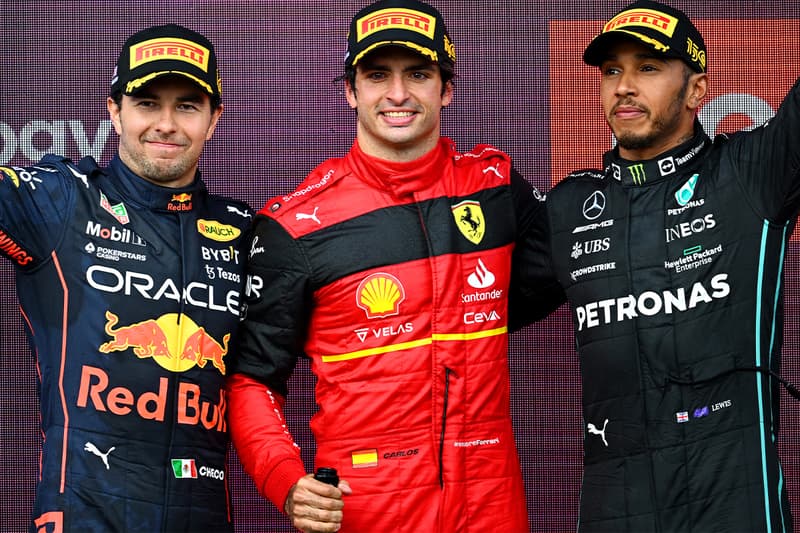 After achieving his first pole position in Formula 1 on Saturday, Ferrari driver Carlos Sainz managed to convert it into his maiden Grand Prix win on Sunday after an intense last stint at Silverstone. With a big collision at the very first lap of the race that sent Alfa Romeo driver Zhou Guanyu into the fencing and took out Mercedes' challenger George Russell, the remainder of the race after the red flag was relatively smooth sailing until Alpine's Esteban Ocon retired with roughly 15 laps to go, causing a safety car to group up everyone on the grid.
Unfortunately for the frontrunner Charles Leclerc, Ferrari failed to bring him in for a pit stop to change to newer tires, leaving him out while teammate Sainz managed to earn a cheap pitstop to fight off a closing Lewis Hamilton and Sergio Perez. After several laps of wheel-to-wheel racing at the closing stages of the race, Sainz managed to overtake his teammate to take first place, followed by the Mexican Red Bull driver. Hamilton rounded out the podium in third place, setting a new record for the 13th podium at one single race location.
"I don't know what to say," Sainz said after his first Formula 1 victory. "It's amazing. I mean, first race win, 150 races later, with Ferrari, in Silverstone. I cannot ask for more. It's a very special day, a day that I will never forget, a very special weekend in general, and yes, thank you everyone for your support, for your cheers. Lewis was on it today, I heard. It was one of his days, but we managed to hold on and I'm incredibly happy."
Following Silverstone, Red Bull still leads Ferrari in the constructor's championship, with both drivers Max Verstappen and Perez sitting at the top of the driver's championship as well.
Elsewhere in sports, FIFA will be implementing a semi-automated offside system at the 2022 World Cup.