'Avatar: The Way of Water' Releases New Images of Kate Winslet and Cliff Curtis' Na'vi Characters
Sigourney Weaver also returns to the franchise.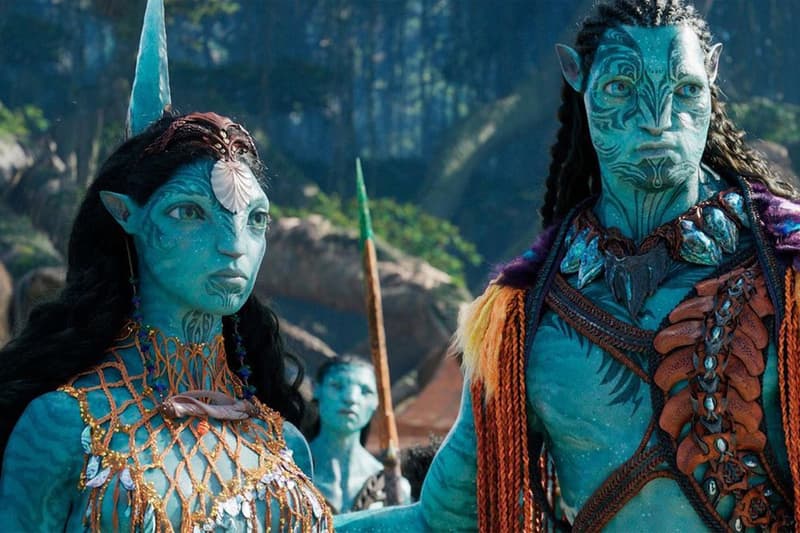 With half a year to go until its premiere, James Cameron's Avatar: The Way of Water has now shared more images through Empire Magazine. As you can see below, the new stills offer fans a closer look at Kate Winslet's Na'vi leaderRonal as well as Cliff Curtis' Tonowari. You'll also see the return of Sigourney Weaver, who will now portray Jake Sully and Neytiri's teenage daughter Kiri.
Joining Winslet, Curtis and Weaver will be Zoe Saldana, Sam Worthington, Stephen Lang, Joel David Moore, CCH Pounder, Edie Falco, Jemaine Clement, and Giovanni Ribisi. As the synopsis reads:
"Set more than a decade after the events of the first film, Avatar: The Way of Water begins to tell the story of the Sully family (Jake, Neytiri, and their kids), the trouble that follows them, the lengths they go to keep each other safe, the battles they fight to stay alive, and the tragedies they endure."
For fans of the franchise, Avatar: The Way of Water is scheduled to arrive at theaters on December 16.
View this post on Instagram
Elsewhere in entertainment, Taron Egerton confirms he's been in talks with Marvel to join the MCU as Wolverine.