'Breaking Bad's Walter White and Jesse Pinkman are Getting Their Own Statues in Albuquerque
Hoping to draw more tourism to the New Mexico city.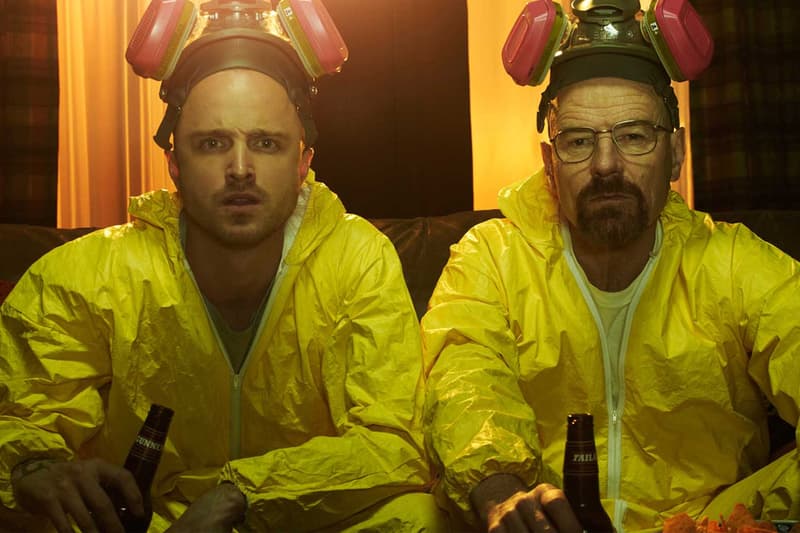 In celebration of the massive success of Breaking Bad, the New Mexico city of Albuquerque is now erecting statues of the show's two main characters Walter White (Bryan Cranston) and Jesse Pinkman (Aaron Paul). The statues were commissioned by the critically acclaimed show's creator Vince Gilligan himself back in 2019 and have now been gifted to the city's government due to his desire to "give something back" to the location where the show was set.
"Over the course of 15 years, two TV shows and one movie, Albuquerque has been wonderful to us," Gilligan said, hoping the statues will be able to attract more tourism to the city.
Despite his good intentions, however, some local residents have criticized the glamorization of the two drug dealers, especially given Albuquerque's ongoing battle with drugs. "They're erecting statues in honor of characters who were meth dealers, addicts, and murderers in a city known for rampant meth addiction and drug problems," one commenter wrote on Twitter, while another saw the humor in the situation, saying that despite Cranston and Paul's "amazing performances" it was "still amusing to see such beloved, um, meth makers, get this tribute."
As for those interested in checking out the statues of Walter and Jesse, they'll be revealed on July 29 at the city's convention center with Mayor Tim Keller, Gilligan, executive producer Peter Gould, and Cranston and Paul themselves attending the ceremony.
Elsewhere in entertainment, Netflix's Squid Game has become the first non-English series to receive an Emmy nomination for Best Drama.