Azuki Twin Tigers NFT Can Now Be Redeemed for Physical Jacket
Gifting holders with physical fashion that represents digital assets to support AAPI communities.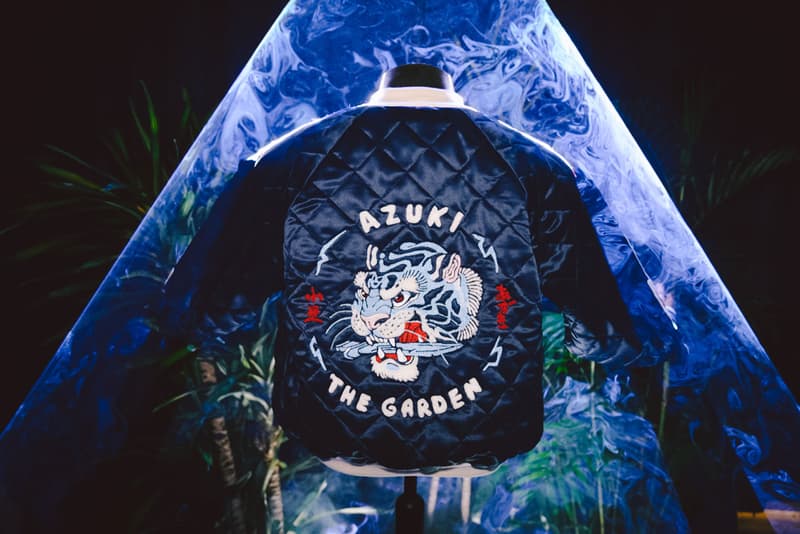 Founded by the Los Angeles start-up, Chiru Labs, Azuki combines streetwear and skateboard culture through exclusive artwork issued as NFTs. After the initial collection of 10,000 anime-styled tokens, the Azuki NFT project is now experimenting with its first digital-to-physical product experience, the "Twin Tigers Jackets."
Since its launch in January this year, Azuki has formed a global following consisting of collectors, creatives, and builders. Azuki has focused on developing its community and improving its holders' utilities.
In efforts, Azuki airdropped 10,000 Twin Tigers Jackets to collectors in May. Bridging the gap between Azuki's virtual mission and tangible high-fashion, holders will be able to redeem their token for the physical item beginning tomorrow, July 19.
Inspired by a classic 1940's style, the Twin Tigers Jackets exhibit a Sukajan-look that merges American and Japanese street cultures. The jackets feature a reversible colorway with two designs created in Los Angeles by Azuki's in-house tailor, Takeda.
The Azuki Twin Tigers Jacket is reversible — one side is blue & the other red.

The jacket features:
? Quilted Japanese silk
?? Italian nickel zipper & off-white ribbing
? Eco-insulation
? Handmade chainstitch & chenille embroidery

The MSRP of the jacket is $2,000. pic.twitter.com/gGJzIrq7Gy

— Azuki (@AzukiOfficial) May 20, 2022
Those who choose to burn the currently blue-colored token for the jacket will watch their NFT transform to red, enhancing the digital-to-physical interaction. Representing this change, the wearable jacket features a new reversible colorway design.
For holders that do not claim the physical jacket, their token will remain the blue jacket — which Azuki has said will have unknown future utility.
Made with quilted Japanese silk, the blue exterior emphasizes a chenille tiger while the red interior features the Azuki logo. The embroidered designs covering the back, chest, and sleeves were fashioned by Azuki artist, Steamboy.
The Azuki Twin Tigers Jacket is a labor of love from the Azuki team.

Designed in Los Angeles by Chiru Labs.

Represent the garden.
Protect the garden.
We are the garden.

⛩️⛩️⛩️ pic.twitter.com/tIBrCFzcF4

— Azuki (@AzukiOfficial) May 20, 2022
For the next 30 days, all Twin Tigers Jacket token holders are given the opportunity to receive the $2,000 jacket entirely free of costs and freight. Voted on by Azuki's holder community, the jacket tokens will live under the same NFT collection.
The Twin Tiger Jacket's secondary market revenues will support Stand with Asians, an AAPI community fund that partners with creators to distribute grants to underserved AAPI communities.
In other NFT news, U.K. Court allows for lawsuit to be 'airdropped' through NFTs.
For more news about blockchain, cryptocurrency, NFTs, and Web3, visit Hypemoon.com.