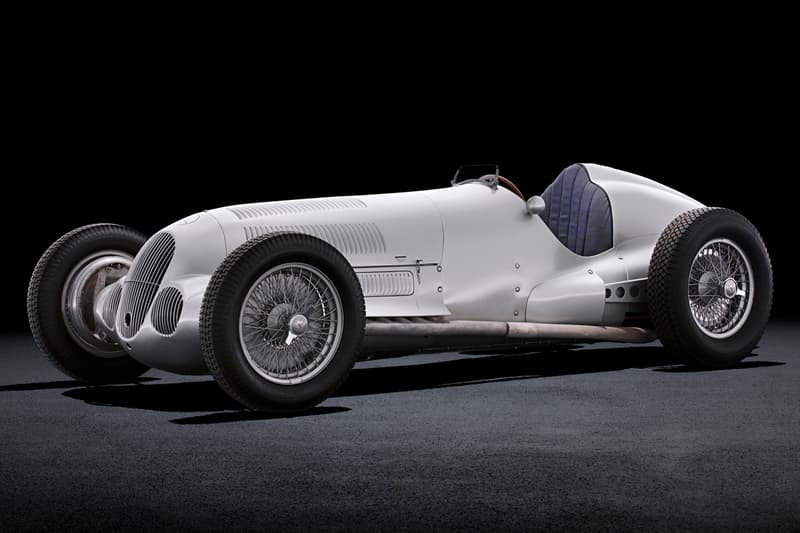 Andy Warhol's 'Cars' Are on Display in North America for the First Time in Decades
On display at Los Angeles' Petersen Automotive Museum.
---
The Petersen Automotive Museum in Los Angeles, California will be showing a new exhibition centered on Cars, an artwork series from Andy Warhol's final commission for Mercedes-Benz. The collection documented the evolution of the car company's designs through paintings, beginning with the 300SL coupe.
Taking place in the museum's Armand Hammer Foundation Gallery, five of the eight classic Mercedes-Benz vehicles that inspired Warhol will be shown alongside 40 original works from the project.
Among the cars are the 1937 W 125 and the 1970 C111-II, both of which are on loan from the Mercedes-Benz Museum in Germany. The 1937 W 125 was built for Grand Prix racing and was considered to be one of the most powerful road-racing cars for 30 years. The 1970 C111-II, meanwhile, was created as an experimental vehicle, with its original model featuring an aerodynamic fiberglass body tri-rotor Wankel engine.
The exhibit will also show a Formula One car, the 1954 W 196, on loan from the Indianapolis Motor Speedway Museum, and Warhol's own iconic car. While the late artist didn't have a driver's license, he was the owner of a 1974 Rolls-Royce Silver Shadow, on loan from the Revolver Gallery. Warhol would allow his friends to drive the car while he sat passenger side. Icons such as Mick Jagger and Liza Minnelli have been behind the Silver Shadow's wheel.
Andy Warhol: Cars – Works from the Mercedes-Benz Art Collection will be opening to the public on July 23.
Petersen Automotive Museum
6060 Wilshire Blvd.
Los Angeles, California 90036
In other art news, Parra has unveiled Waking Up with Case Studyo.