Uber Eats Expands to Nationwide Shipping in the U.S.
Shipping fees are apparently free of charge.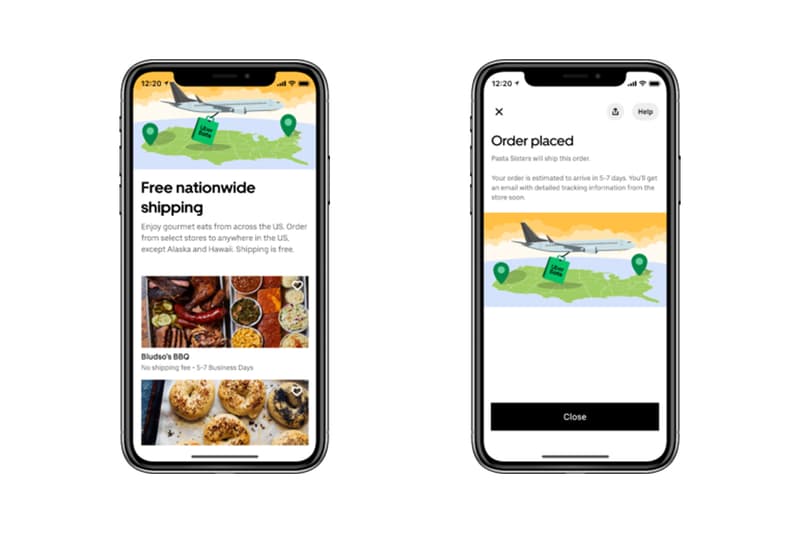 Uber Eats is now expanding its delivery services to cover nationwide shipping across the United States. To begin with, Uber Eats' new expansion will feature 15 different restaurants spanning across New York City, Miami and Los Angeles, including the likes of Bludso's BBQ, Gotta Have S'More, Sarge's Deli, Wafels & Dinges, Sabores Market and Doggi's Arepa Bar. More merchants from other cities will be joining the program soon.
To access the service, you simply have to go to your homepage on the app and scroll down to the nationwide shipping category. All other steps are just as usual, so you can place your order and checkout in just a few taps.
As for how exactly delivery will work, Uber says that packaging will vary by restaurant, although most meals will be flash-frozen and packed with ice so you can reheat them with instructions via a QR code when they arrive. Shipping will be made through FedEx, and one of the screenshots above suggests it'd arrive within five to seven days.
In other related news, Chipotle will begin accepting cryptocurrencies as payment in the U.S.