Tesla Applies for Three-Way Stock Split to "Reset" Its Stock Price
Its second split in two years amid surging prices.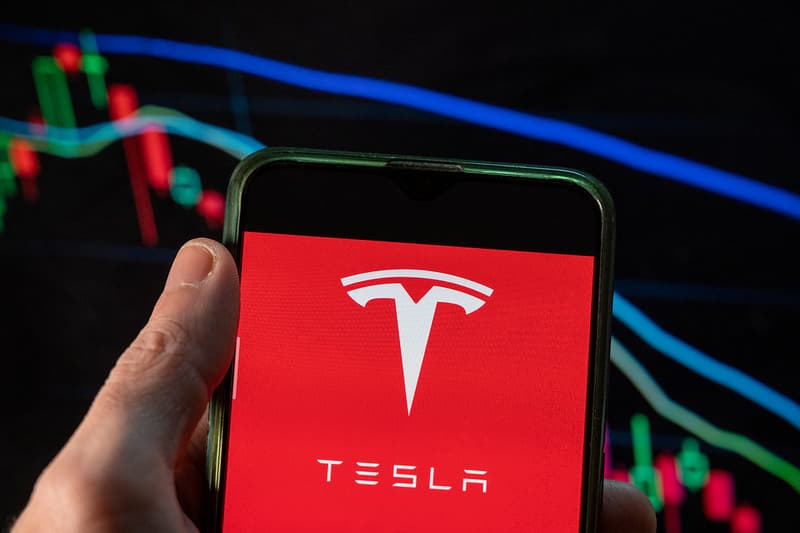 Tesla has now applied for a three-way stock split.
The electric automaker last split its stocks back in August of 2020 and now hopes to repeat the procedure in order to "reset" its stock price, which has surged 43.5% over the past 24 months. According to a report from The Verge, Elon Musk's company has already filed for a split with the SEC on Friday, where its share price closed at $696.69 USD, equating to a market cap of more than $721.8 billion USD.
"While this value appreciation has led to our employees benefiting enormously through the years, we want to make sure all employees, no matter when they join, have access to the same advantages," the company wrote in a statement. "We believe the Stock Split would help reset the market price of our common stock so that our employees will have more flexibility in managing their equity, all of which, in our view, may help maximize stockholder value." Tesla added that the split will make its common stock more accessible to retail shareholders.
In other related news, Roku's stock price has surged following rumors of a potential acquisition by Netflix.