Tesla Is Finally Taking Reservations for Its Semi Truck
Five years later.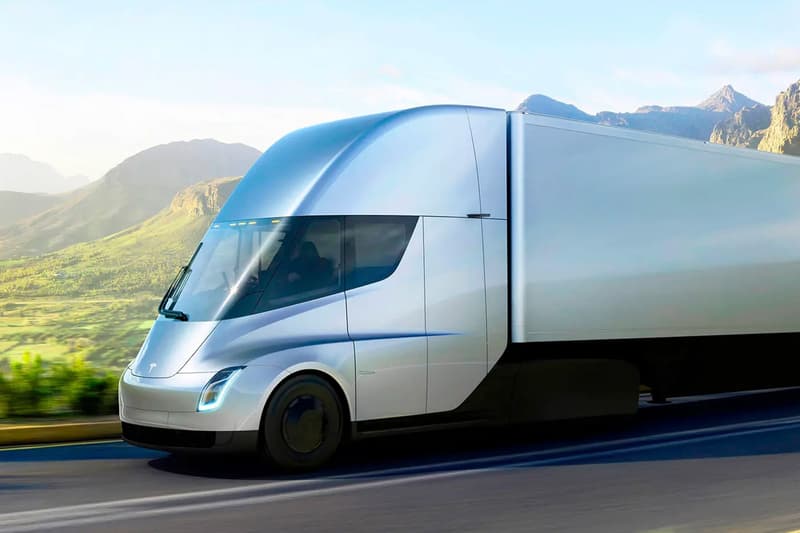 Tesla is officially taking reservations for its Semi Truck.
According to CNET, the electric big rig will require a $20,000 USD deposit with at least $15,000 USD needed for the wire transfer in order for fans to secure their reservation. The much-delayed Semi still has an expected production timeline scheduled for 2023, with no signs of any adjustments.
The Semi Truck was first introduced in 2017 as the new alternative for conventional trucking. Tesla's mega truck would have a maximum 500-mile range as well as a fast "Megacharger" that would top up with a 20 second 0-60 mph time with a loaded weight of 80,000 lbs. While it is expected to be a more viable and environmentally friendly option for companies that require trucks, the cost is still expected to start at $150,000 USD.
Five years after its official announcement, the Semi Truck can now be reserved, however, the delivery time frame has not yet been confirmed. While Elon Musk recently divulged that 2023 will be a major year for the company, it is uncertain if this involves the Semi Trucks. He previously said at the Cyber Rodeo event in Texas, "Production of Cybertruck is coming next year. We will be in production with Roadster, and with Semi. That's all coming. This year is all about scaling up and next year there's going to be a massive wave of new products."
Elsewhere in automotive, MANHART has envisioned a sand dunes-spec Land Rover Defender DP 450.