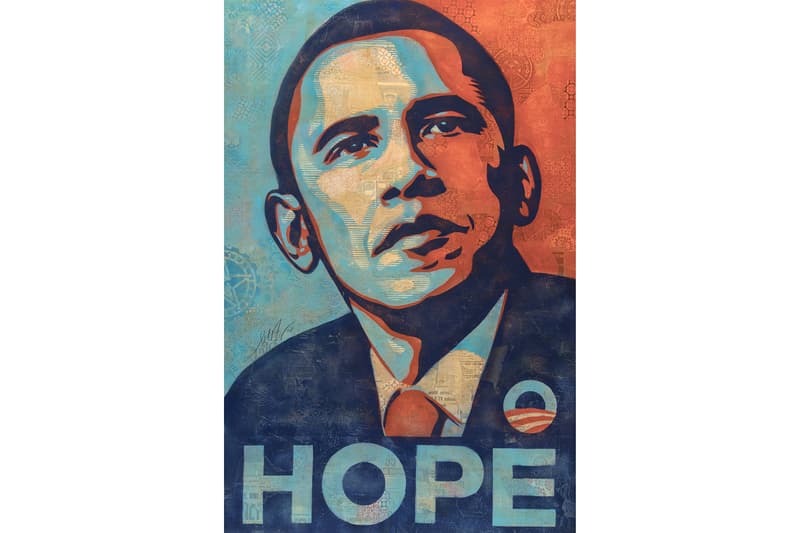 Original Shepard Fairey Obama 'HOPE' Artwork Sells for $735,000 USD
A symbol of the 2008 United States presidential election.
---
An original HOPE artwork from Shepard Fairey has just sold for $735,000 USD at Heritage Auctions. The iconic mixed-media work was the symbol of Barack Obama's 2008 presidential campaign where the one sold was just one of three originals — another resides in the permanent collection of the Smithsonian Institution's National Portrait Gallery.
"We were honored to offer this majestic, stunning and important work – the image that defined an entire movement and a presidency," says Heritage Auctions' Taylor Curry, Director of Modern & Contemporary Art. "I can't overstate how important the image is, and bidders responded accordingly. Heritage is absolutely thrilled to have been part of this historic, record-setting sale."
As part of Heritage Auctions Modern & Contemporary Art Signature Auction event, Shepard Fairey's work contributed to the final realized total of $2,977,438 USD.
In other art news, Case Studyo presents the final collaboration with the late-artist Joyce Pensato.