How One of The World's Greatest Watch Collections Was Assembled
HYPEBEAST talks to the owner of the OAK Collection, currently on display at London's Design Museum.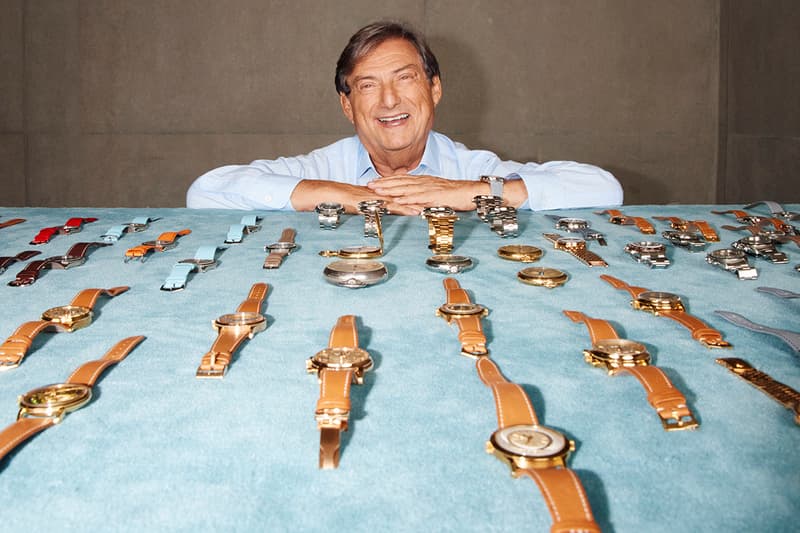 "It was an Omega, that was about 55 years ago," says Patrick Getreide, the wealthy French businessman, recalling his very first watch purchase. "I was going to town from school every day and stopped off at this shop and saw this watch and said I wanted to buy, but I said I don't have all the money."
"The man was laughing and happy that a young guy did that, but I gave him every week so little that to pay it off would have taken three or four years, so I asked my father, 'Papa, you have to buy the balance, because I will not make it,' so that was the first watch."
Between then and now, Mr Getreide has assembled a world-class collection – estimated to be worth hundreds of millions of dollars – of around 600 watches dictated as much by his instant gut reaction as his decades' worth of accumulated knowledge.
More than 160 of those watches are currently on display at London's Design Museum, the first time a private watch collection has gone on display in a public institution. Getreide is adamant that watches are an artform and has invested a considerable sum into staging the exhibition in the hope that other collectors follow suit.
The OAK Collection – standing for One of A Kind – is unusual, not just in its scale, but for the fact to covers antique, vintage, contemporary and modern watches. The bulk of the collection consists of Patek Philippe, but there are also Rolex models, private commissions from the likes of Akrivia and even an Only Watch piece unique made by Kari Voutilainen.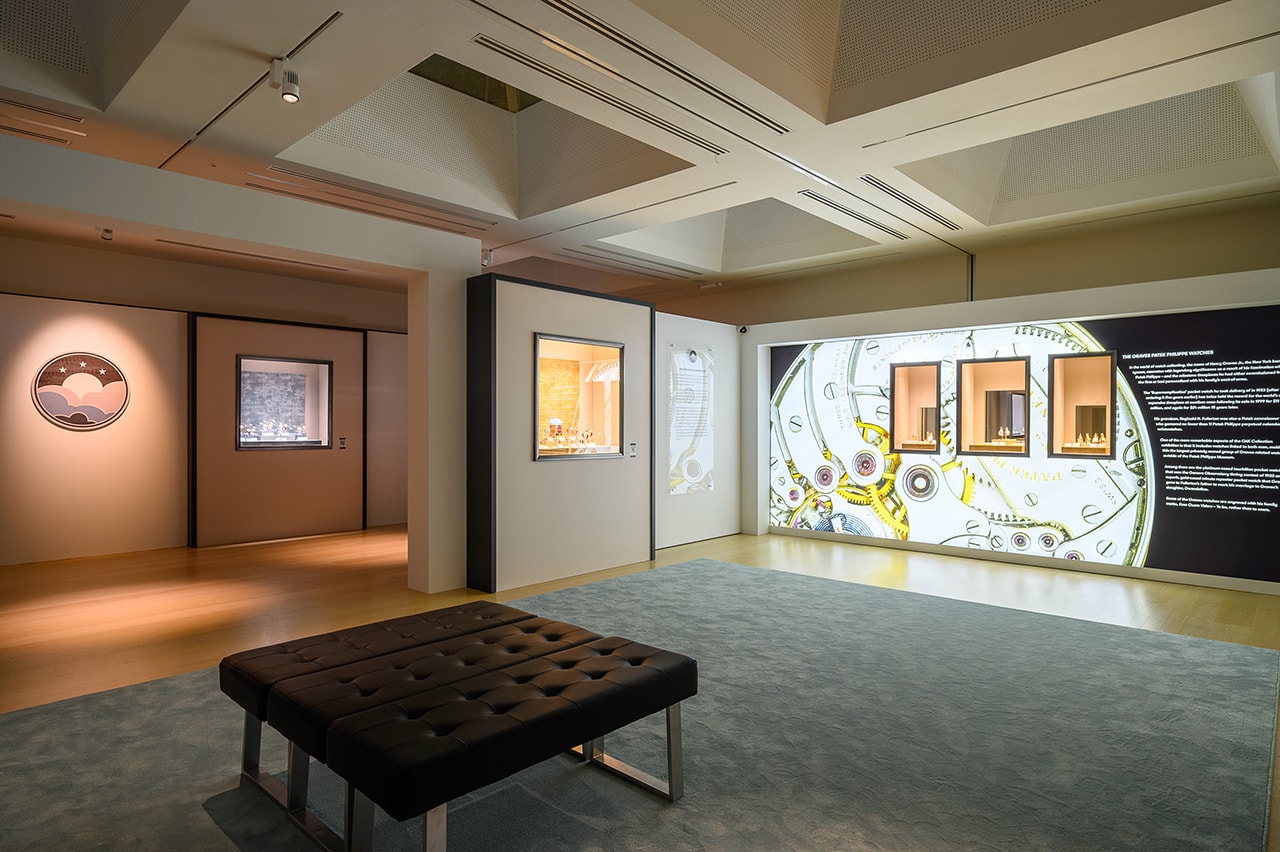 While that first Omega is not present – it was lost – every other watch Getreide has purchased remains in his collection, he doesn't sell. His second watch – a Cartier Tank – is the first watch to greet visitors to the exhibition.
"I was starting to dream about Cartier watches, especially the Tank. Forty-five years ago in Paris it was the most chic, I hadn't heard much about Patek at this time, for me the temple was the Cartier Tank."
Getreide secured the Tank when his family's race horse crossed the finish line first, winning him a 39,000 French Franc trifecta bet of first, second and third.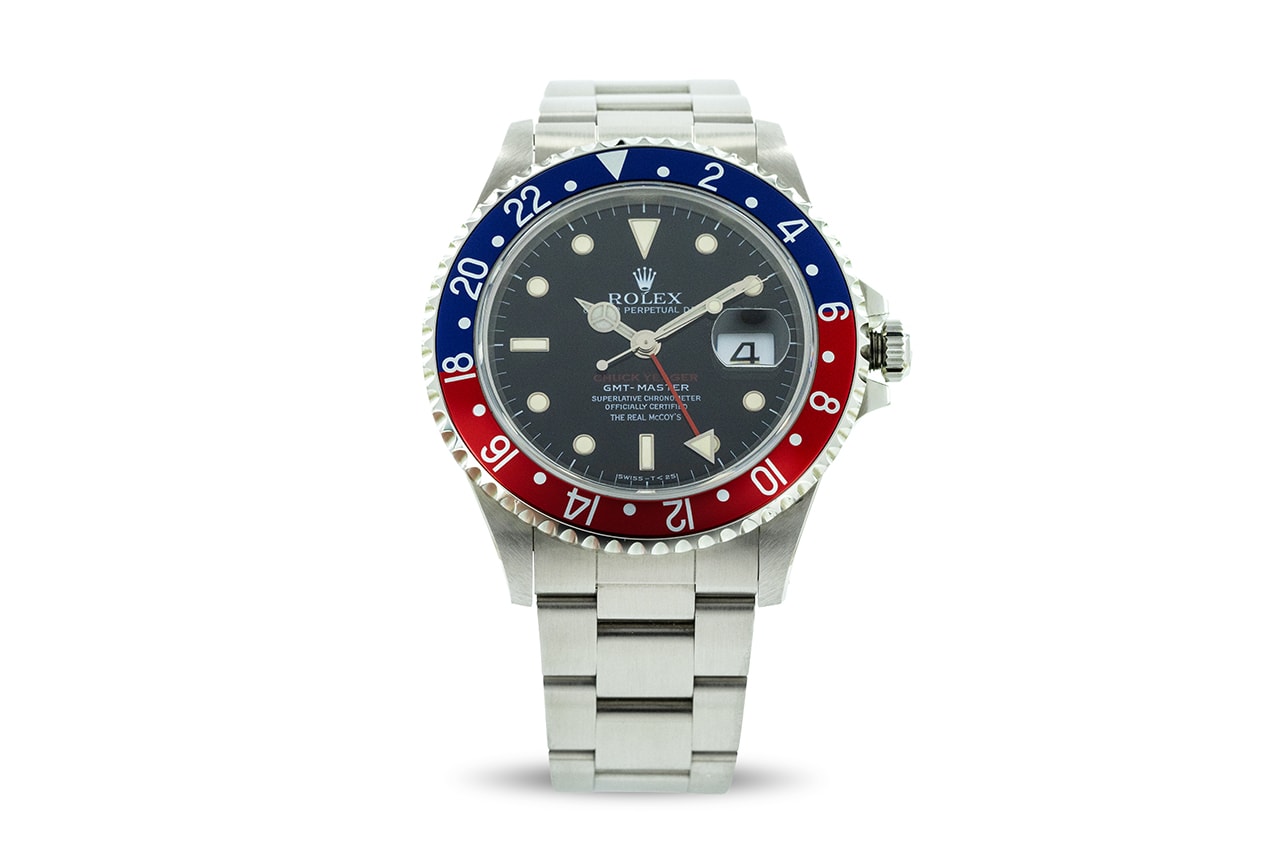 "The Tank cost 16,000 Franc, so the first thing the next morning at 10am when the shop opened I was there and I bought my Cartier."
Getreide's motivation has always been instinctive and impulsive but, to begin with, that was not tempered with much in the way of specialist knowledge.
"My first stage was not so good, because I didn't ask advice and I bought watches I liked but I could have done better in terms of quality. I trained on myself, it took me 20 years to understand and be able to buy a Patek, and I'm very glad I did, because I did the same thing I did with Patek that I did with the Omega, I went to Paris and saw a fantastic 3970 [perpetual calendar/chronograph]. The watch was 360,000 Francs, the watch arrived I gave him a hundred thousand and told him to "wait a little bit, I don't have the balance." I paid in 18 months, but he never sold me another watch."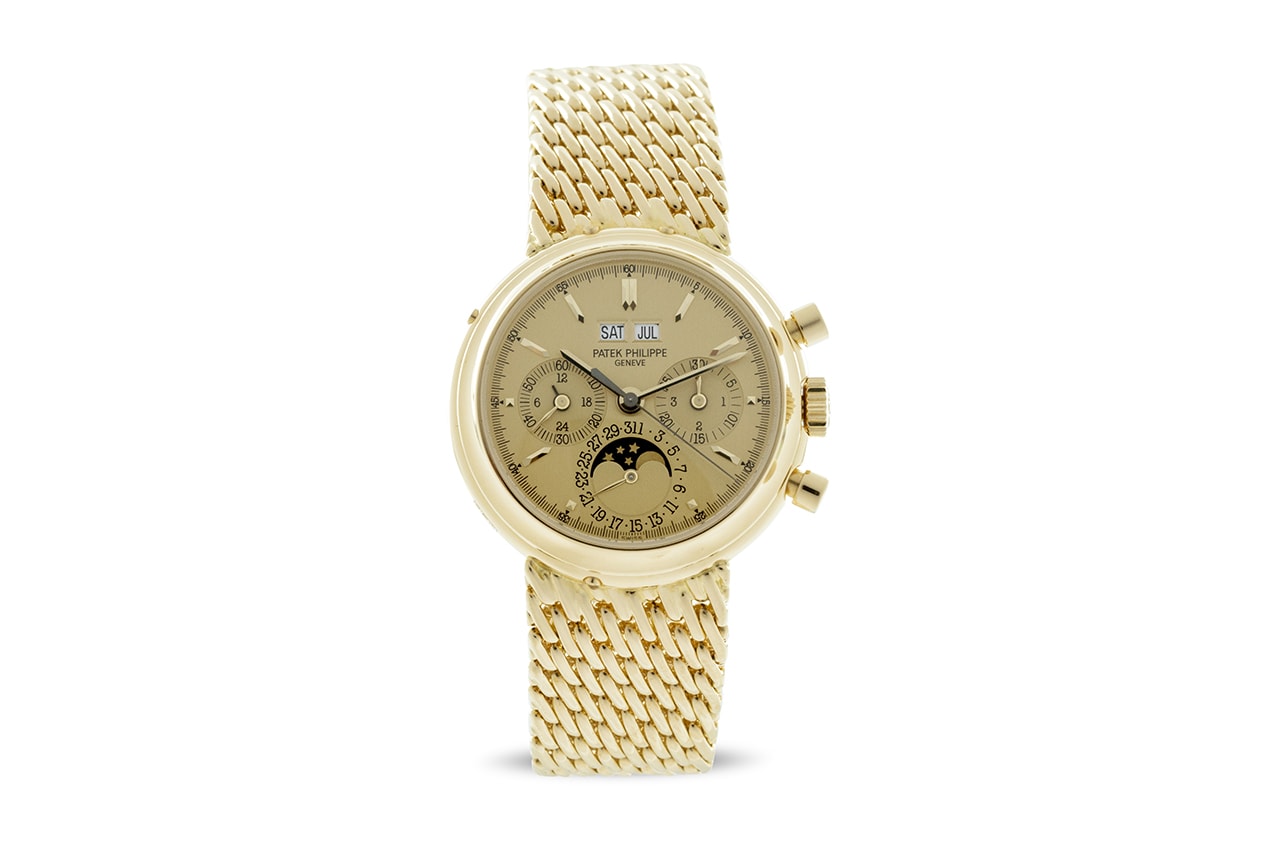 Getreide became more invested in Patek Philippe after meeting its president Thierry Stern, saying: "I started talking to him, not about the watches but about the world and we found out we had some common interests. I said 'I love your watches, but they are so difficult to get' so he said come to Geneva and ask for me. Then I started to buy Patek and now I am completely crazy for Patek. It's a disease, but for me it's paradise."
The OAK Collection is laced with tantalising clues to the purchasing power of Getreide, like the Patek Philippe 3970 made in 2019. When you realise that the 3970 was discontinued in 2004, you also understand that he asked Patek to make one to his own unique specification 15 years after it had been discontinued. A bit like asking Ferrari if they'd make you another Enzo.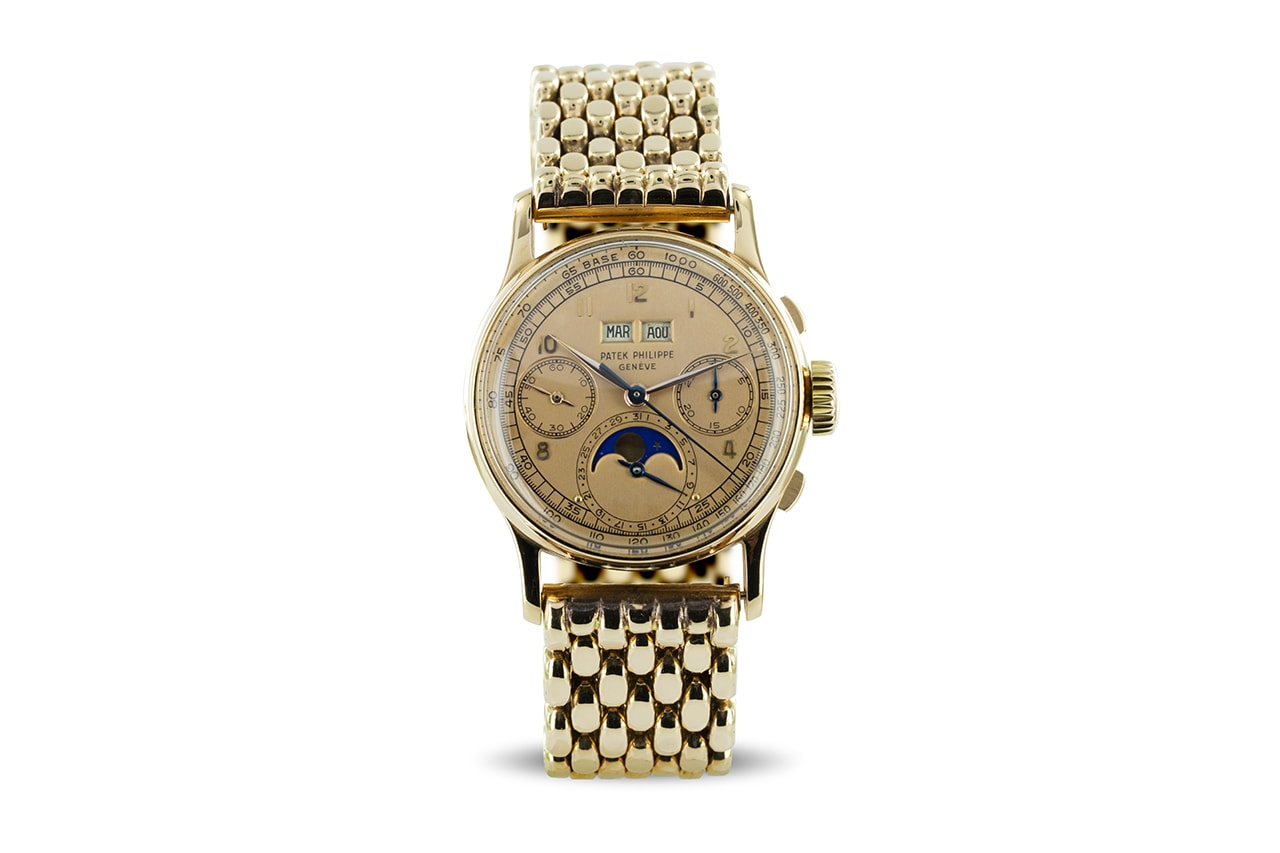 Getreide also has a thing for art and cars – he owned 43 before but sold them all – but his interest in watches has never waned.
The presence of so many new watches in a collection that also boasts the largest number of pieces from the collection of 20th Century banker Henry Graves Jr, the man who commissioned the Graves Supercomplication from Patek Philippe, is highly unusual.
"New for me is like vintage," he says. "I just love watches."
As he talks over a Zoom call, Getreide lifts a number of modern Patek Philippe pieces from the desk in front of him into view of the camera; a simple time and date Calatrava Ref. 5226G-001, one of only 15 Advanced Research Ref. 5750P Fortissimo Minute Repeaters made, a steel 5905 annual calendar chronograph and 5231G world time, all purchased in the past few months.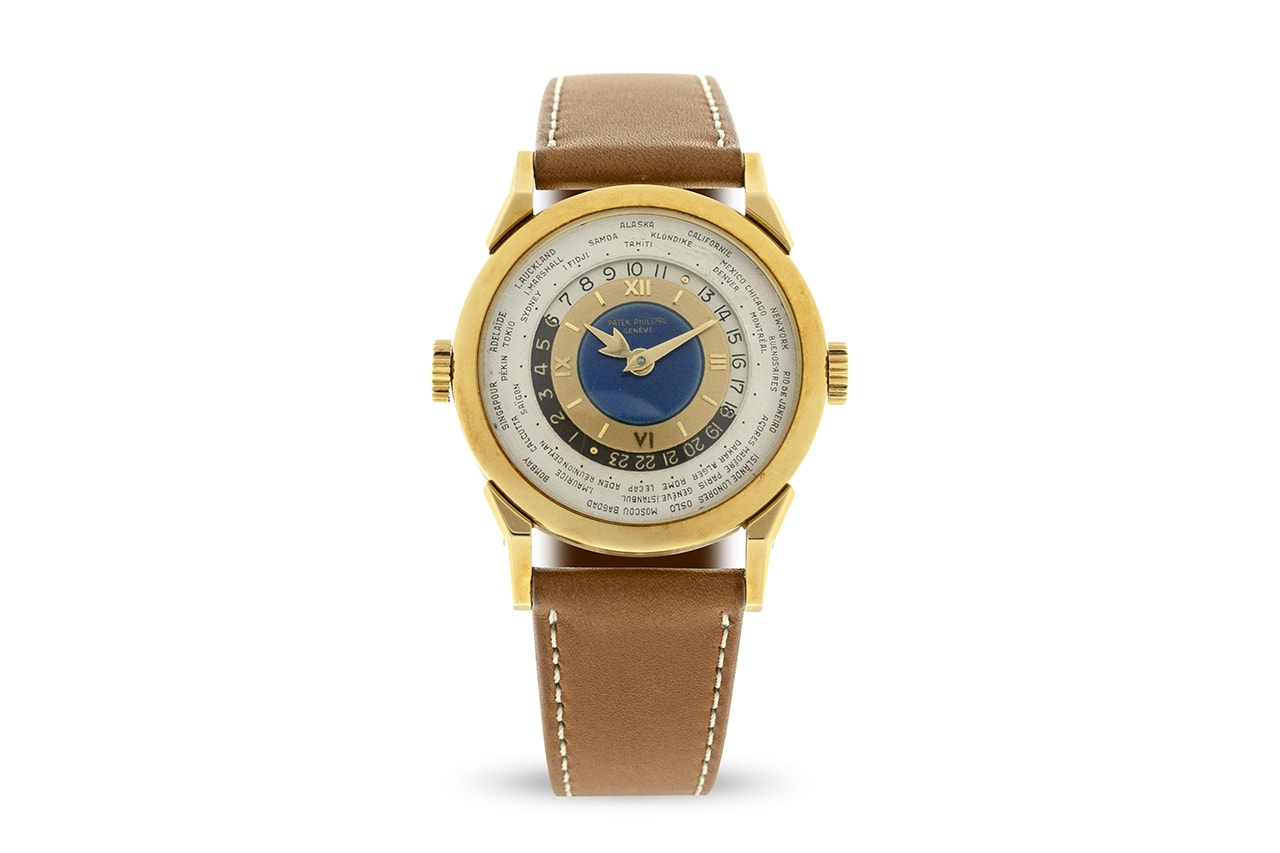 Despite his immense buying power, Getreide still buys his new Patek and Rolex pieces from the brand boutiques in Geneva, steering clear of Watches and Wonders, "too many people" he explains. His one concession is attending Patek Philippe's annual collector's dinner, held for its very best clients. Held earlier this month, Mr Getreide was sat at the same table as Zach Lu, the buyer of the $6.2M USD Tiffany Blue Patek Philippe 5711.
"I know him very well, we were at the same table. He's a very nice boy, young, handsome, he has everything. A little too jet set for me, but he buys a lot of watches."
Today Getreide's obsession is as strong as ever and he is still looking to add new watchmakers to his collection.
"I like [F.P.] Journe, I have a fantastic box of Ruthenium [a five-piece set of Chronometre a Resonance, Octa Calendrier, Tourbillon Souverain, Octa Chronograph and Octa Jour et Nuit] that I bought 12 or 13 years ago. I broke the world record with that, I broke maybe 30 world records buying watches in my life because once I start, I never stop. I bought also Kari Voutilainen, I have some and I like Kari too, he's a nice guy too. That's important for me, if the guy is a pain in the… you know, not nice, I stop buying. I also like Akrivia… Rexhep Rexhepi, and of course there is [Philippe] Dufour and I'm looking for new ones."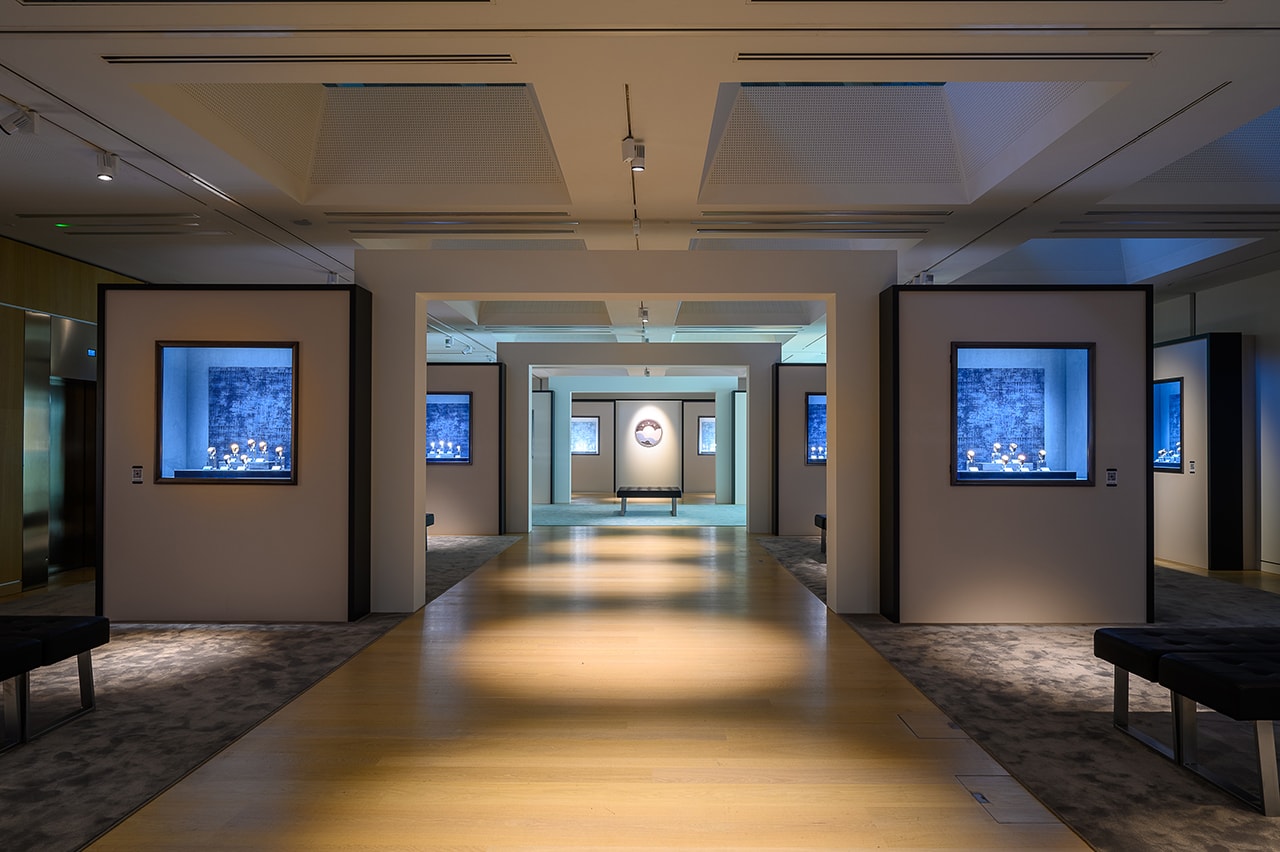 So what advice, with his decades of experience, could Getreide offer to a collector starting out today?
"First, they have to learn," he says. "The knowledge I didn't have, I lost time. Learn from books, museums, discover what is a watch and which one to buy. Go with your heart, but learn, when you have two watches that are nearly the same, you have to know which one to buy. Now I know, but it took me nearly 40 years."
The OAK Collection is on display at London's Design Museum in Kensington until May 25, before going on tour in the US, Asia and the Middle East. Admission is free.
Elsewhere in watches, a Lang & Heyne prototype is headed to auction in Hong Kong.