Hear Jack Harlow Freestyle Over Pharrell's 2006 Single "Can I Have It Like That"
Delivering a Funk Flex freestyle for DJ Drama.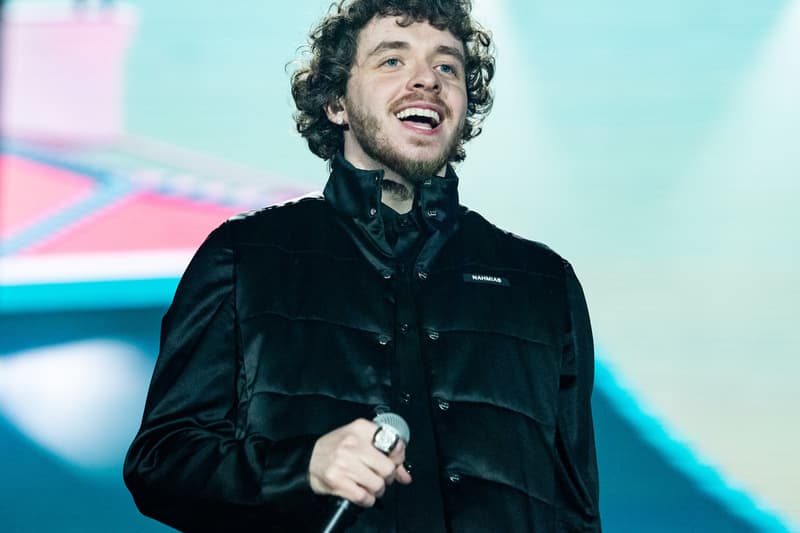 Fresh off the rollout of his new album Come Home the Kids Miss You, Jack Harlow appeared alongside DJ Drama on Hot 97, where he spoke about the LP and his upcoming appearance in the movie White Men Can't Jump.
The rapper was dropped a few bars for Drama's Funkmaster Flex's freestyle series. It wasn't Harlow's first time delivering a Funk Flex freestyle, however, having been challenged in 2020 while promoting his Sweet Action EP.
This time around, Harlow spit bars over an instrumental version of Pharrell's "Can I Have It Like That" featuring Gwen Stefani. The single comes off of Pharrell's first studio album, In My Mind.
All these phone calls I'm takin' wit' Craig Kallman. All this Balmain on my body, I'm embalming," Harlow rapped. "I'm the brand that the world wanna get involved with. When I get that GRAMMY, I ain't sendin' no apology text."
"I ain't comin' to be humble, Flex called me to flex, the times now, you can finally stop callin' me next, and I'm 'bout to shoot a movie…"
Pharrell happens to make a guest appearance on Come Home The Kids Miss You on the song "Movie Star." Additional features on the 15-track project include Drake, Justin Timberlake and Lil Wayne.
Listen to Jack Harlow's Funk Flex freestyle above and stream Come Home The Kids Miss You now.
In other music news, May 9th has been named Ghostface Killah Day in New York City.