Houston Declares Megan Thee Stallion Day
Celebrating the rapper's philanthropic efforts.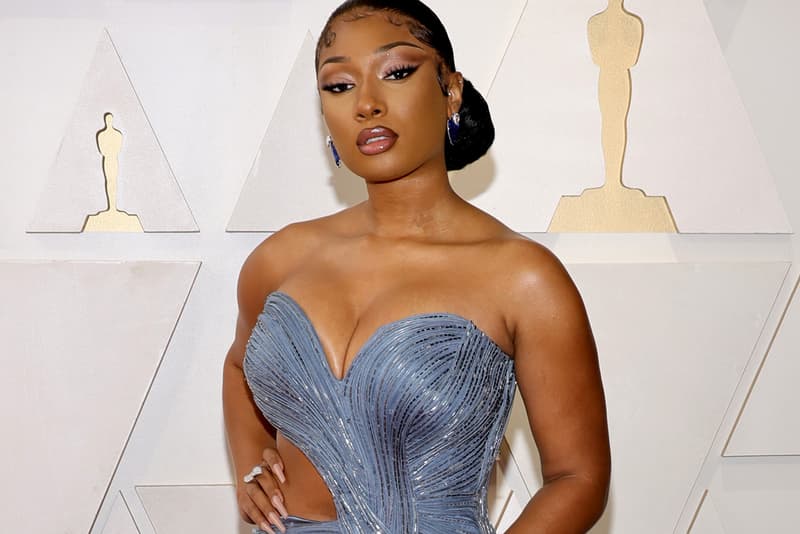 Houston has declared that May 2 is Megan Thee Stallion Day. At a ceremony on Sunday, Houston mayor Sylvester Turner and the Houston City Council celebrated the rapper by awarding her with a key to the city and naming the honorary day, which falls on Megan's mother's and grandmother's birthday.
Megan was selected by the mayor for her philanthropic efforts benefiting Houston.
"Megan Thee Stallion has an extraordinary entertainment career, but we wanted to honor her for what she does offstage to lift people's lives in underserved communities," Turner said, per ABC 13.
"She assisted people after the 2021 winter storm, during the pandemic, and helped those struggling with homelessness. I look forward to watching her grow as an artist and humanitarian."
"I really can't believe I got my own key to my own city," Megan said in response to Turner. She also paid tribute to her mother and grandmother.
"Both of these women helped me grow into the woman that I am today," the rapper said in her remarks. "I don't know what kind of lady I would be if granny didn't raise me to be so kind and so giving."
Under an Instagram post of her at the ceremony, Megan wrote that she "will continue to give back to the city that made me who I am today."
View this post on Instagram
In other music news, Moderat is finding itself again.