Josh Brolin Reacts to Gurney's Sudden Exit In 'Dune' and Confirms He'll Be Back in Sequel
Trusting Denis Villeneuve's creative process.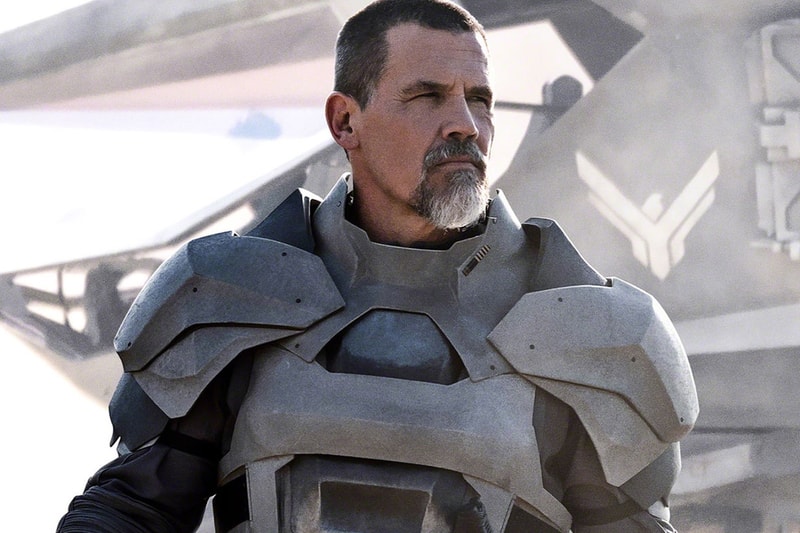 Josh Brolin has finally revealed his own reaction to his character Gurney Halleck's odd and sudden exit from Dune, and confirmed that he'll be returning for the sequel.
Speaking with The Hollywood Reporter in a recent interview, Brolin said he was just as surprised about Gurney's sudden disappearance as many other viewers. "When I watched it, I was like, 'Where did I go?' I think that was the first reaction. 'That's it?' But that was all selfish." He went on to explain that it took him some time to understand why his character was sent off that way, but that he trusts director Denis Villeneuve's creative process.
"I can't answer that. I don't know. I mean, I think the book suggests that, but the book suggests a lot of things," Brolin continued. "The book suggests his singing, and even though that was something that we actually did, we didn't use it. And that's a major, major thing with Gurney. So having just read the second one about two weeks ago, I now know why that [sendoff] was the way it was. But it's hard for me to answer that because when Denis is making these choices and having these dreams, talk about immersion, man. The guy gets lost in what he's doing, completely. I've learned, especially as a producer, that post is just as important, if not more important, than what you've actually filmed. So I think it was a good place [to leave Gurney]."
Luckily for fans of the actor, there's still more Gurney to come in Dune: Part 2. Brolin recently confirmed with Collider that he'll reprise his role for the upcoming sequel. "Javier [Bardem] and I had a similar thing that we both admitted to each other at the Oscars because we both have a little bit of paunch right now," he recounted. "And we talked to Denis. We hadn't read anything, and we talked to Denis the week before. He was like, 'You guys are fighting the whole time. And you've been in the desert with the Fremen and all that.' And we f*cking panicked. We looked down and saw this little friend that we've been holding on our abdomen. So we were both on full diet mode at the Oscars, even though you absolutely couldn't tell. We were already in diet mode, in panic diet mode."
Dune: Part 2 is now scheduled to hit theaters on October 20, 2023.
Elsewhere in entertainment, Jurassic World Dominion has dropped a new featurette.