Cult of Individuality Returns to the Runway With a Y2K-Inspired Denim & Streetwear Collection
Featuring patchwork jeans, graphic tees and resin treatments.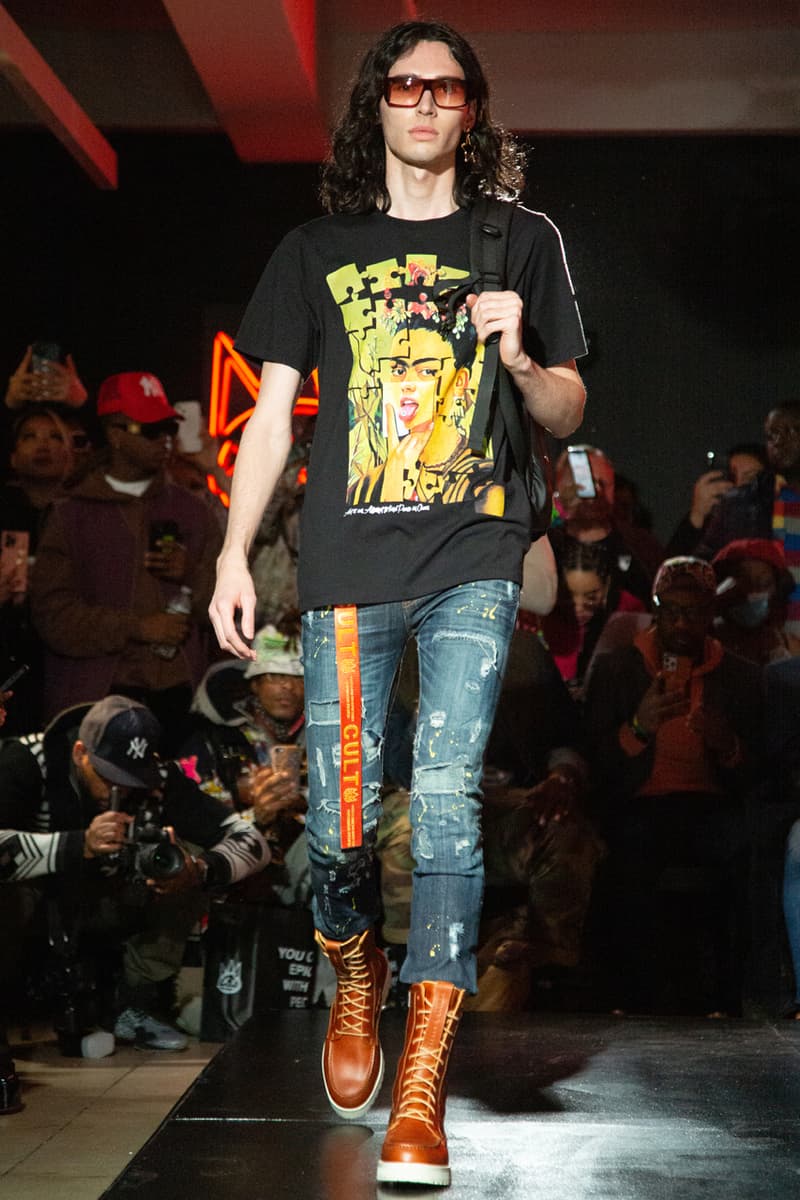 1 of 15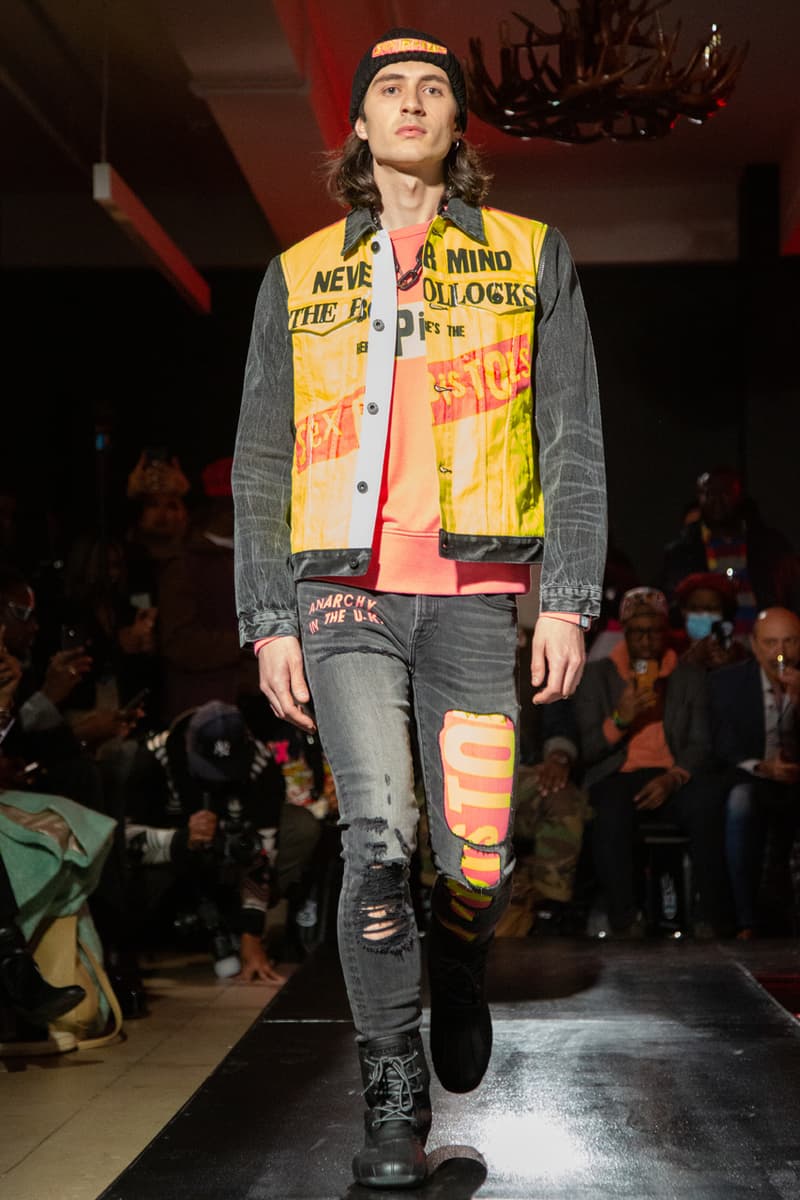 2 of 15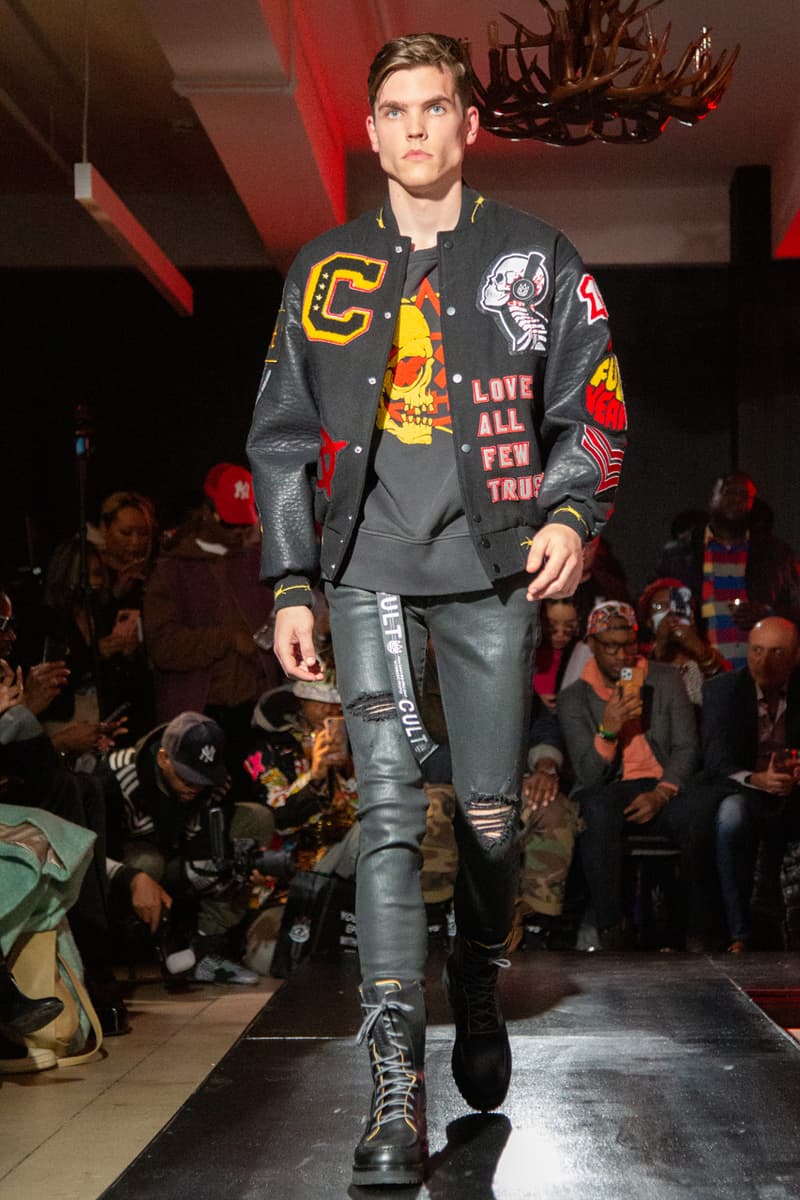 3 of 15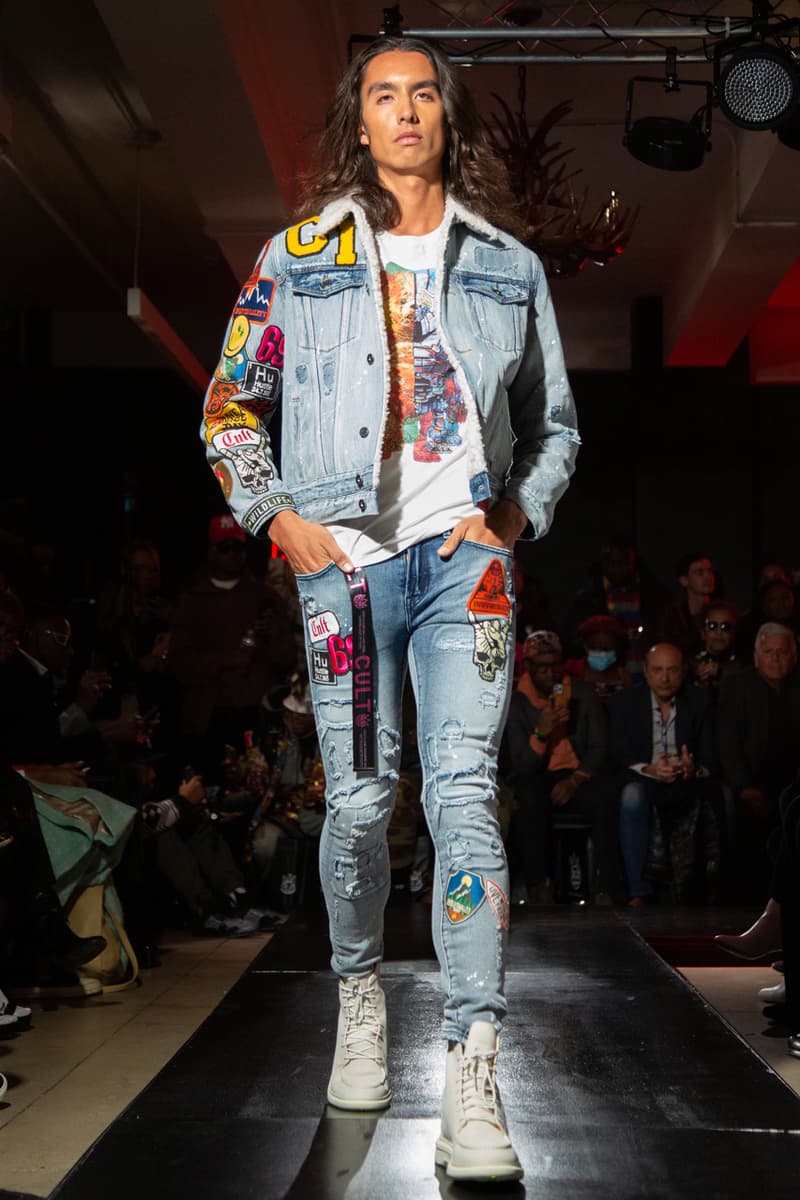 4 of 15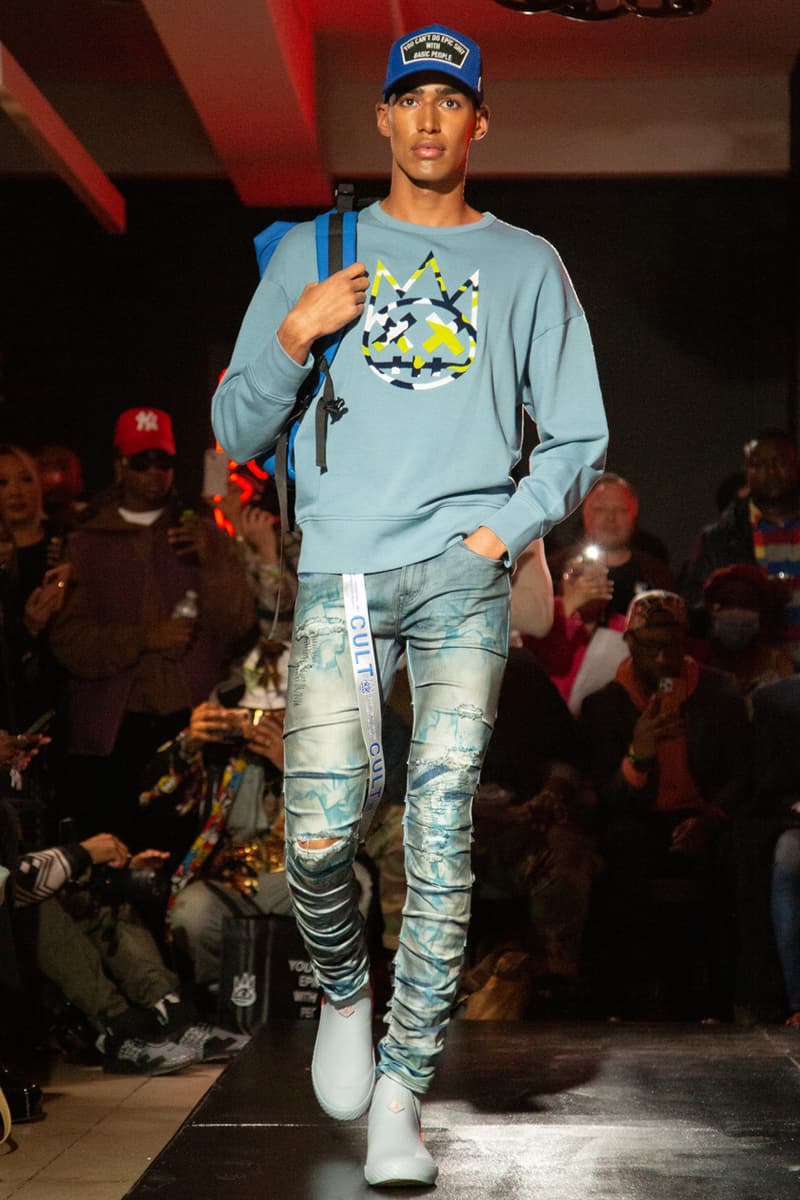 5 of 15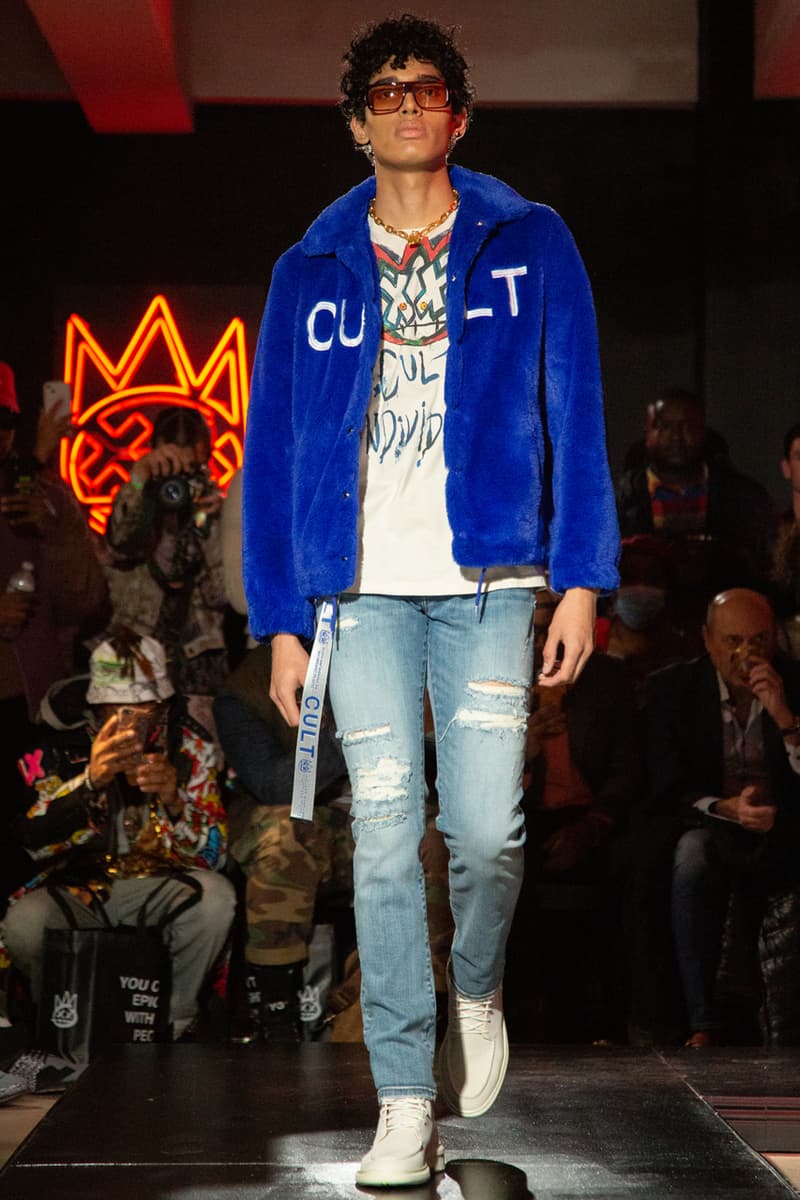 6 of 15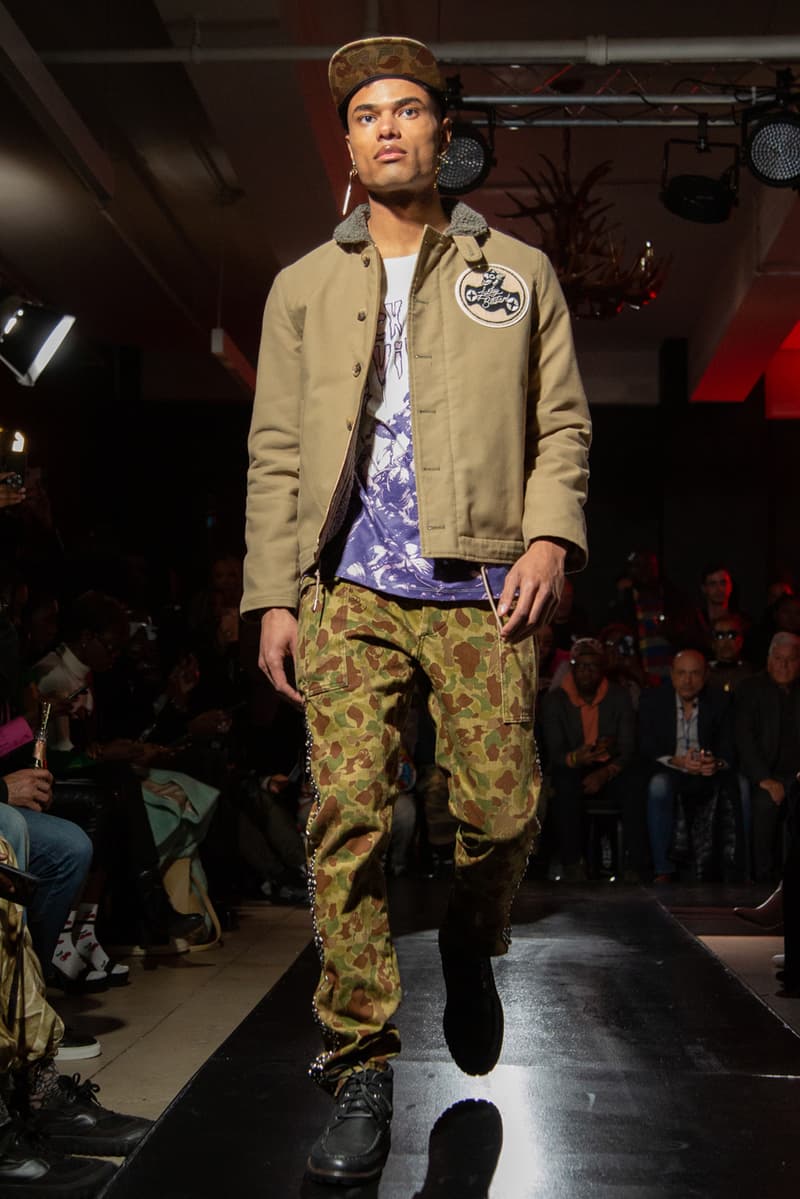 7 of 15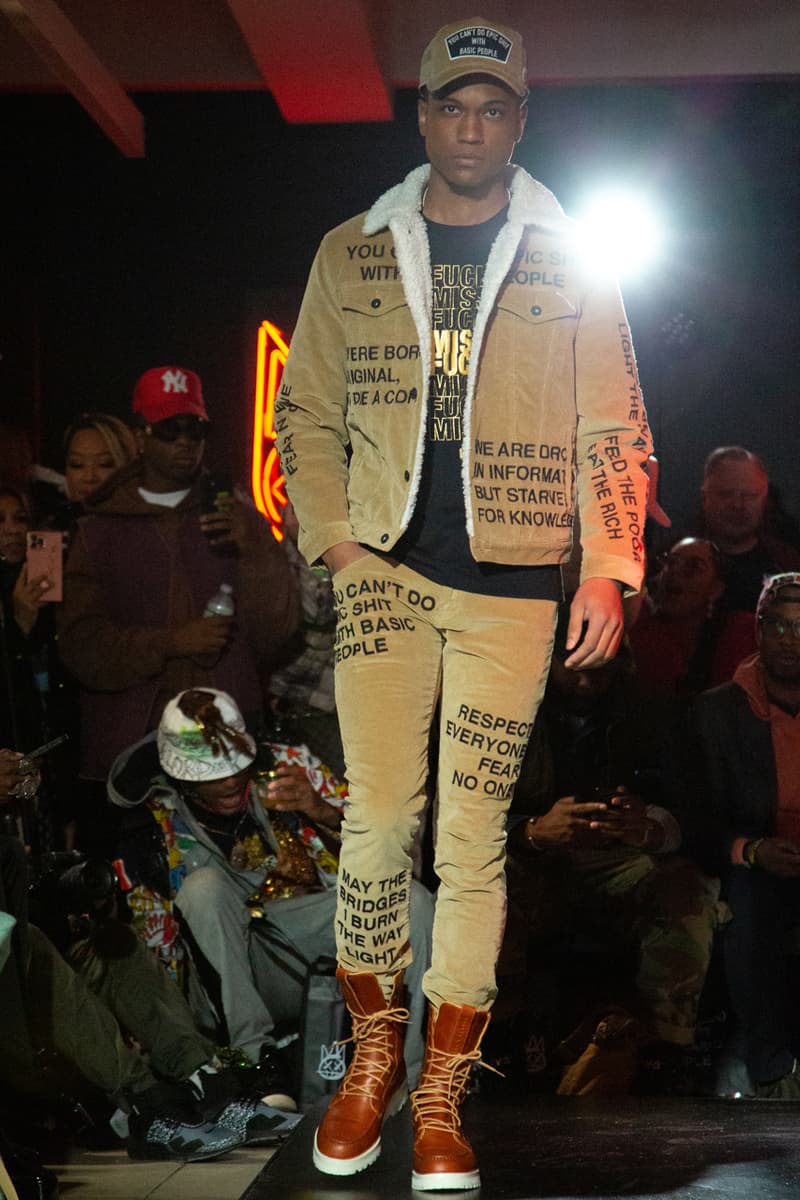 8 of 15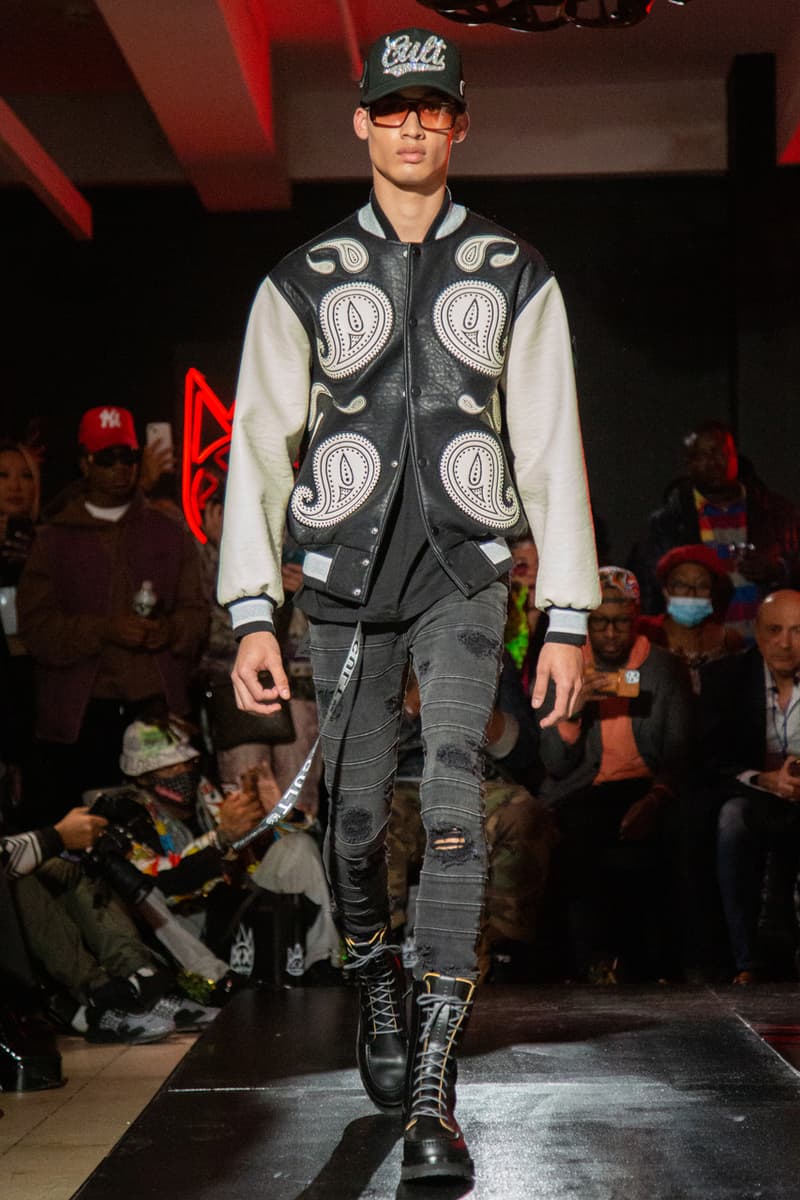 9 of 15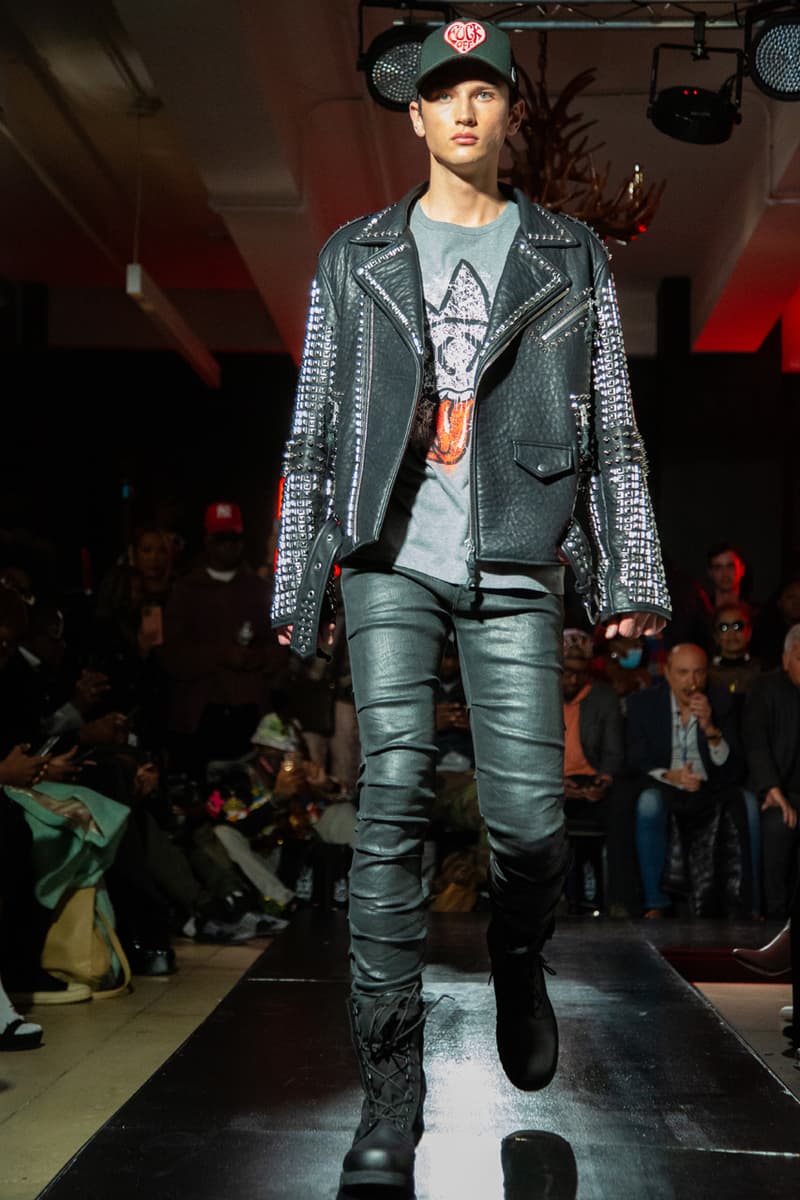 10 of 15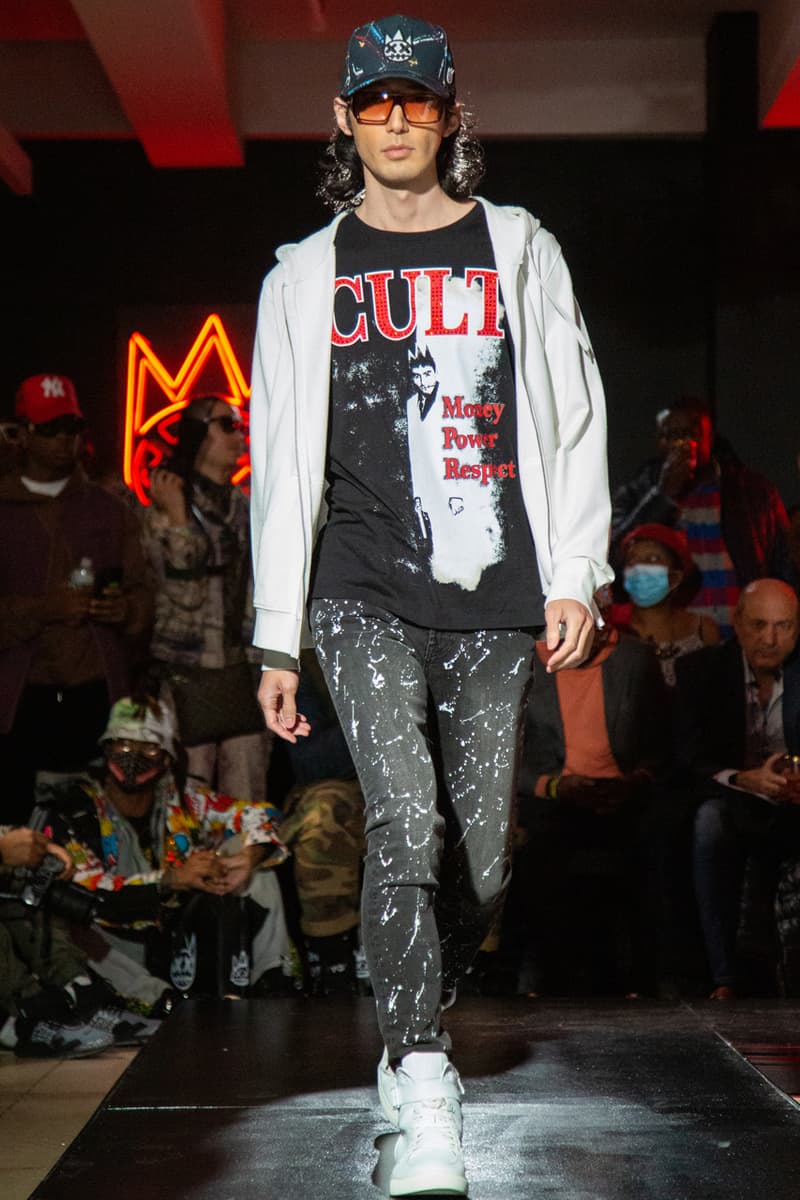 11 of 15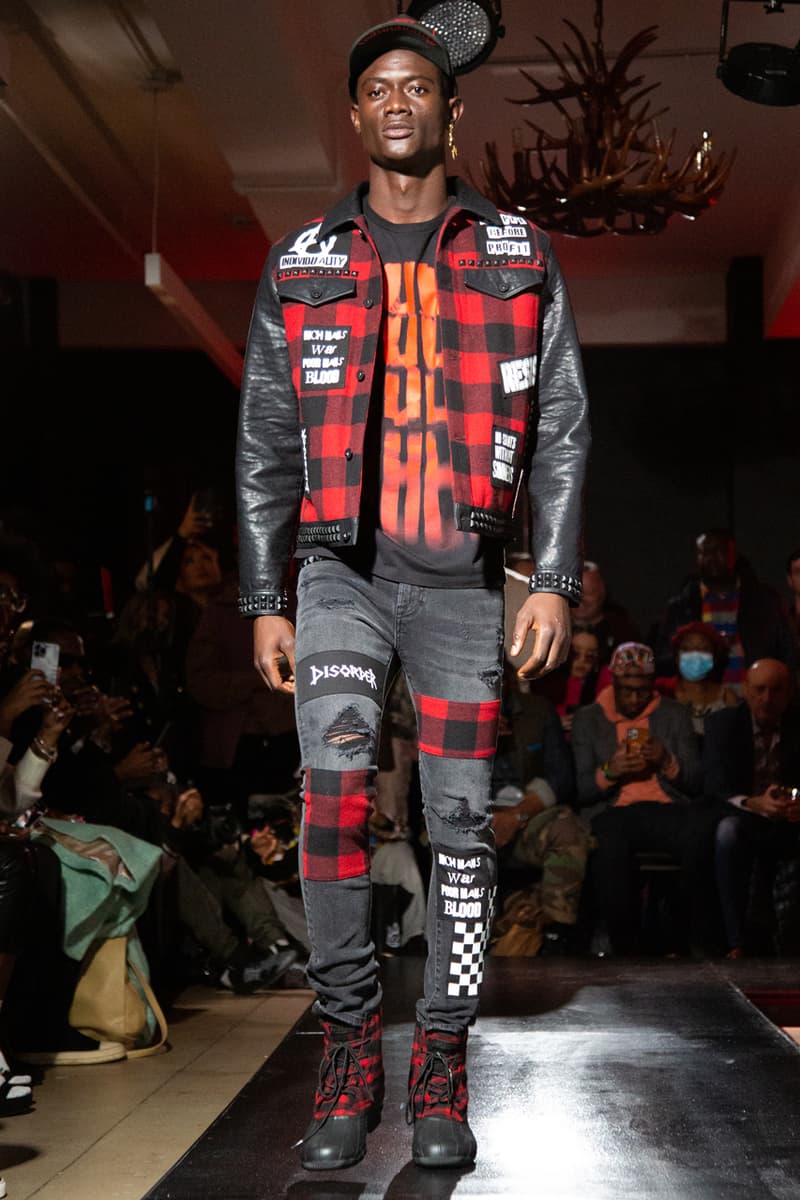 12 of 15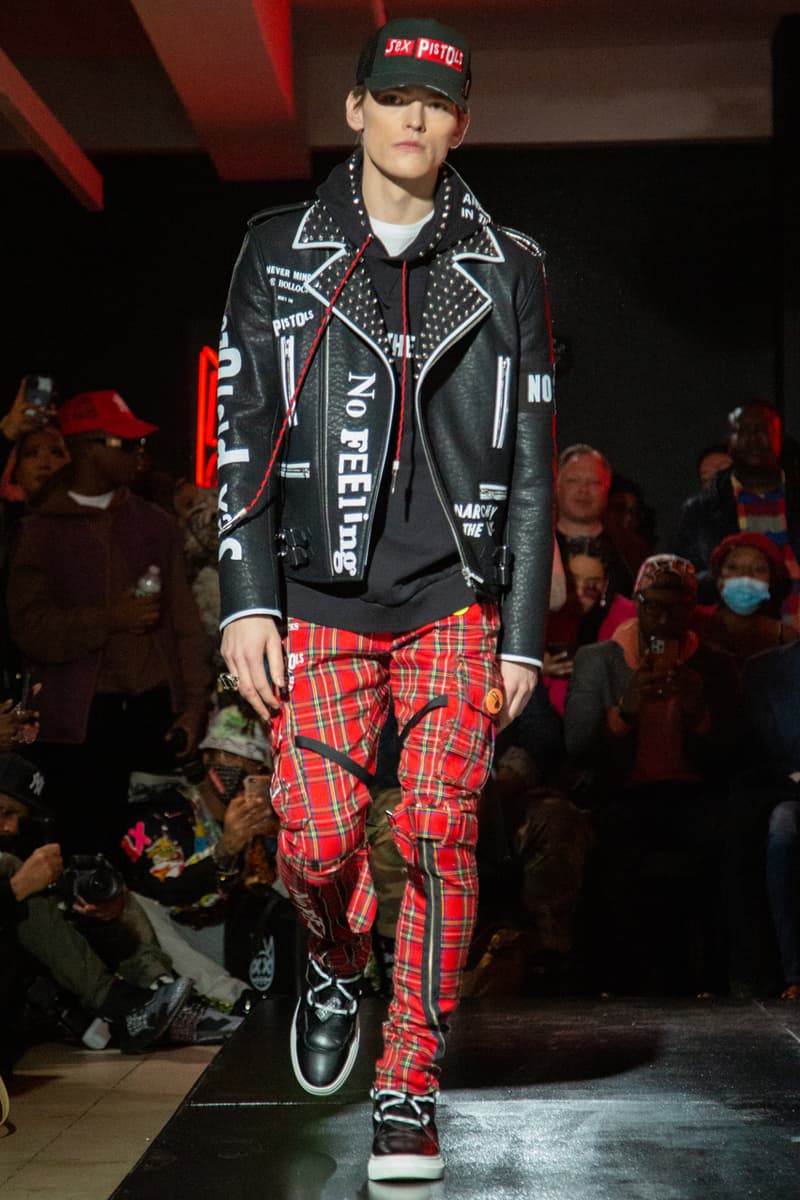 13 of 15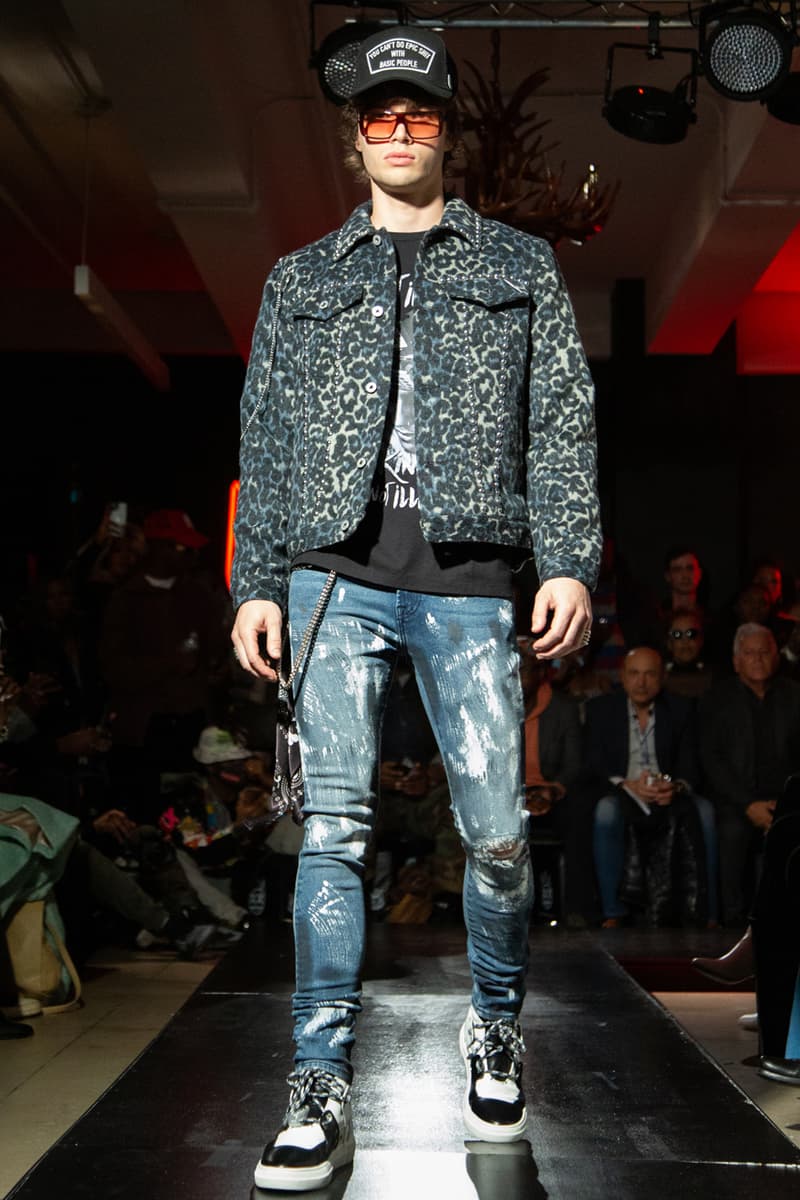 14 of 15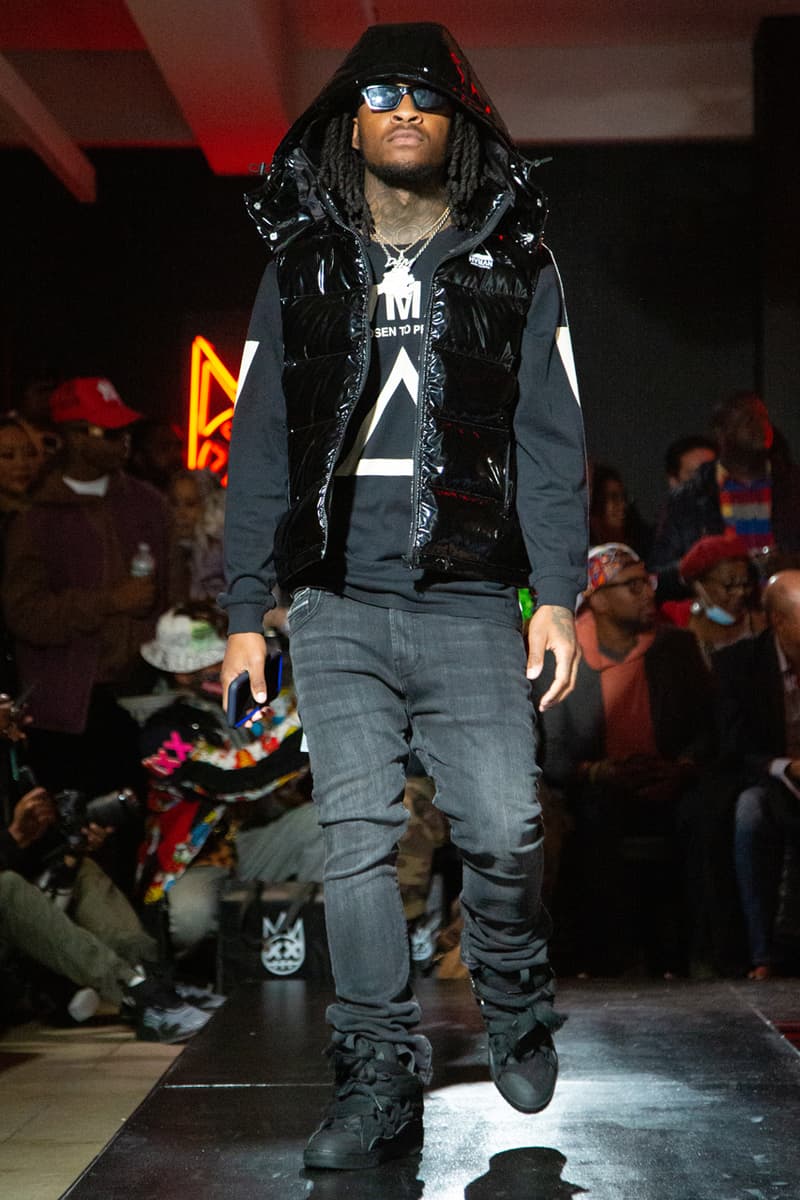 15 of 15
Ron Poisson's fastidious approach to fashion has always centered on client demand, fit and functionality. And for Fall/Winter 2022, the designer presented a runway collection that harkened back to the early 2000's denim and streetwear trends for his Cult of Individuality brand.
The collection was shown on a thin, black-painted runway that provided a stark contrast to the bright-colored men's items that were presented. Variations of form-fitting denim in true blue, tie-dye and black resin treatments were paired with orange translucent jackets, paisley-patched bombers, yellow graphic T-shirts, heather grey hoodies and powder blue sweatshirts.
With an affinity for music and punk aesthetic, Poisson's collection also included red tartan prints and a 750-piece studded leather jacket that stormed down the runway. As Y2K fashion has continued to materialize throughout the style community, Cult's approach to streetwear includes a sustainable and charitable factor as well – utilizing T400® EcoMade fabric, vegan leather and donating a percentage of proceeds to Covenant House. In addition to Cult, Poisson also designs a secondary line titled HVMΛN, which focuses on basic wear including tees, sweats and hoodies.
Speaking to HYPEBEAST about the brand's design ethos, Poisson said: "We treat denim as really the foundation of what we do as a brand, and that becomes the template for me. I started the brand with Japanese selvage denim and then started doing stretch and skinny jeans about six years ago, but I couldn't even give the stretch items away to retailers – but musicians kept coming back for them."
"And now with the revitalization of the trends, everybody wants stretch again. You'll also see the embellishments and the patches, and everything that we try to do comes from a really cool DIY approach that's not mass-produced," he added.
To celebrate its FW22 collection, the brand hosted a launch event in New York City, where Poisson along with the show's Creative Director, Mykel C. Smith, welcomed celebrity guests and notable attendees to get an up-close and personal view of the runway pieces. While interacting with the brand, guests enjoyed a curated space executed by The JDot. Agency, which featured an intimate music performance by West Philadelphia "Drive Who Crazy" rapper D4M $loan, catered food, beverages, and music by DJ FlashGea.
More information on Cult of Individuality and HVMΛN can be found on the brand's website.
Elsewhere in fashion, Tombolo and New York's Department of Sanitation teamed up for a new capsule collection.