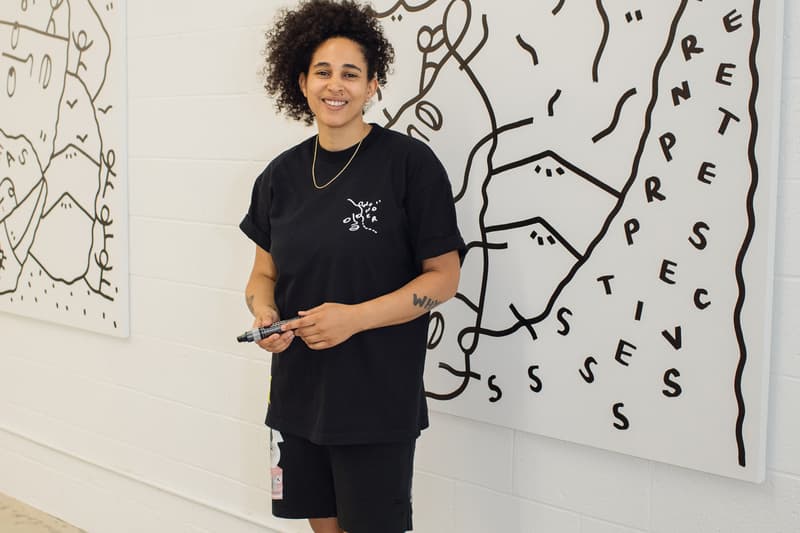 1 of 4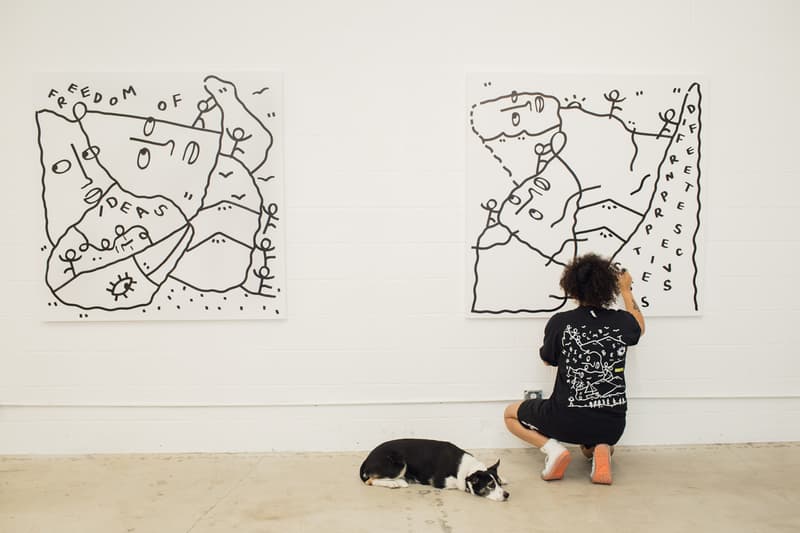 2 of 4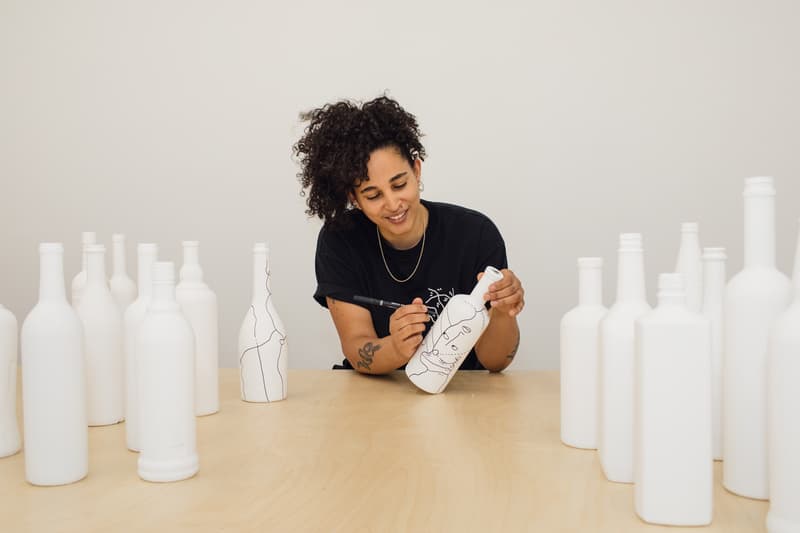 3 of 4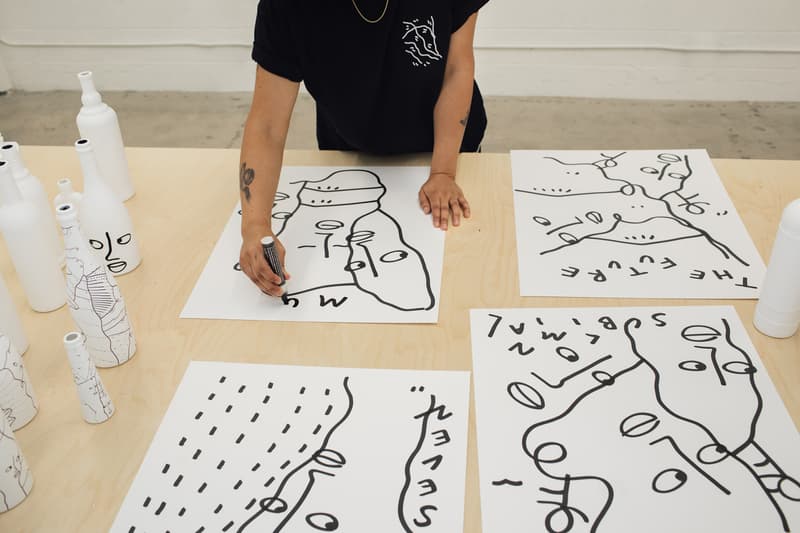 4 of 4
Shantell Martin To Open New Exhibition at Subliminal Projects
Based on Martin's 27-point manifesto about the future of the art world. 
---
Shantell Martin is unveiling her new exhibition at LA's Subliminal Projects gallery. Titled "THE FUTURE," Martin's new work is based on her 27-point manifesto about the future of the art world.
As art is inherently a part of the human experience, the manifesto seeks to explore its cultural value and how it has evolved under societal classism. "Martin's manifesto is a hope, a wish, and an encouragement for everyone to look deeper into how we support artists, how we protect artists, how we empower artists, and how we value art and the artists who dedicate their lives to their craft," reads a release.
Included in the exhibition is a new series of drawings on paper, bottles, canvas and textiles. Demonstrated throughout the entire space from the walls to the floor, Martin's exhibition invites the viewer to experience the points of her manifesto on both an individual and collective level. "Shantell Martin's use of line and language as a way to conjure a sense of relationship and connection functions like a Rorschach test, but is a much more elegant use of black ink the primary tool," said Subliminal Projects co-founder, Shepard Fairey. "Martin's art is often physically interactive, but it is always psychologically interactive by engaging the viewer's sense of relationship and possibility."
Tied to the opening of the new exhibition, Martin and Fairey are set to release a collaborative limited-edition letterpress print, which will be available at the opening reception on Saturday, May 7 and online Tuesday, March 10 at 10 a.m. ET on subliminalprojects.com.
THE FUTURE by Shantell Martin opens May 7 and will run through June 4.
In related news, Jason Boyd Kinsella showcases "The Impermanent State of Being" at Perrotin.