Video Shows New Tesla Model S Features Motorized Swiveling Screen
Showing the screen tilting in the direction of the driver's seat.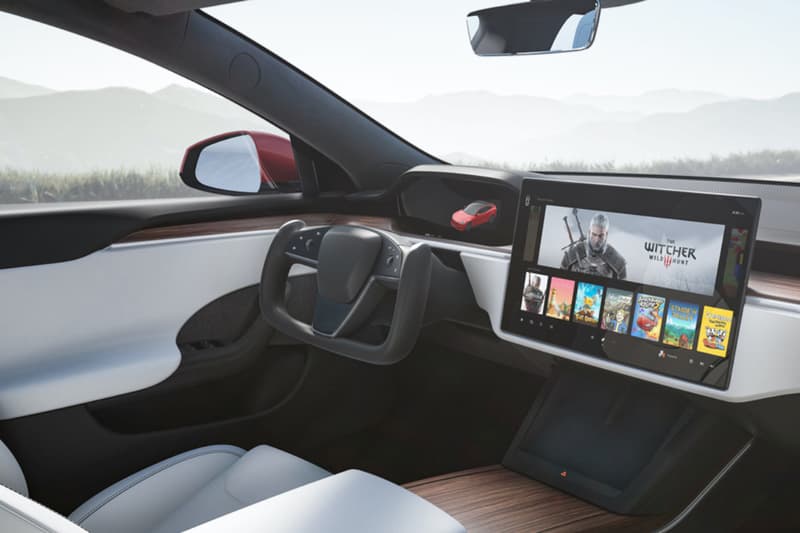 Tesla has appeared to make some improvements to the center screen of its Model S. The vehicle features an infotainment screen at the center of its console. It now seems that the motorized screen has been updated with the ability to swivel its display.
The reported update was first spotted by a Tesla owner located in Taiwan. Images uploaded to Twitter showed new Model S and Model X vehicles at the company's store. Although customers reportedly weren't allowed to enter the vehicles, the infotainment screens appear to be tilted towards the driver's seat.
Showing now at Taiwan's Tesla center, the tilting screen on new refresh S.
Pix: DDCar pic.twitter.com/DNpxr2sEwH

— Michael Hsu (@hsumacher) May 4, 2022
In another video, Tesla owner Larry Li demonstrated how to activate the Model S' swiveling center display via the vehicle's UI.
Tesla finally added screen swivel to the refreshed model s pic.twitter.com/JeldBrRTXw

— Larry Li (@TeslaFrunk) May 3, 2022
As reports of the new feature circulated on social media, additional Tesla owners updated that their cars included the tilted screen function.
"​​Just got rock-solid confirmation from a Tesla source that the latest Model S and Model X cars built have the long-awaited center-screen tilting functionality," Ryan McCaffrey, host of the unofficial Tesla podcast Ride the Lightning, said in a tweet. "Or at least, the hardware to do so. Presumably an upcoming software update will enable it in the UI."
Tesla, however, has yet to publicly confirm the launch of the new swiveling screen feature itself.
In other automotive news, GMC's 2023 Yukon received the Denali Ultimate trim treatment.