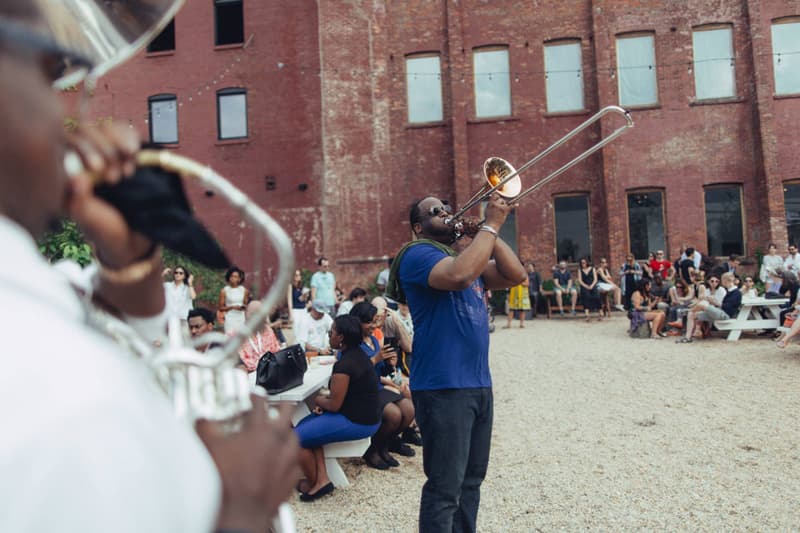 1-54 NY Returns After a Two Year Hiatus
Now located at the Harlem Parish.
---
After two years of hiatus, the 1-54 Contemporary African Art Fair will return to an in-person showing in New York. As one of the leading fairs presenting contemporary art from Africa and the African diaspora, 1-54 will be housed at its new location, the Harlem Parish, a historic venue first built in 1897 and recently reopened in 2017.
The fair will bring an international lineup of 25 galleries from across Africa, Europe and the Middle East, with a special emphasis on galleries from New York and Harlem, such as Cierra Britton Gallery, Fridman Gallery, Hannah Traore Gallery and Medium Tings.
To accompany the event, 1-54 Forum will continue the fair's acclaimed program of talks, performances, and screenings that explore the work and practice of artists from Africa and its diaspora.
In partnership with Artsy and Christie's, 1-54 is now in its third year and will run from May 19 to 25. Please visit the fair's website to purchase tickets.
In related news, Khari Turner uses the water found across the world to create his deeply intimate portraiture.
1-54 2022 Exhibitor List:
193 Gallery

50 Golborne

AFIKARIS

Berman Contemporary

BKhz Gallery

Cierra Britton Gallery

espace d'art contemporain 14N 61W

Fridman Gallery

Foreign Agent

Galerie Carole Kvasnevski

Galerie Eric Dupont

Galerie Number 8

Galerie Véronique Rieffel

Gallery 1957

Hafez Gallery

Hannah Traore Gallery

Jason Shin

Long Gallery

Luce Gallery

Medium Tings

Montague Contemporary

Montresso* Art Foundation

Nil Gallery

Richard Saltoun Gallery / Andrew Kreps Gallery

Superposition Gallery