Young Thug Teases 'Slime Season 4' With Bloody Album Art
The last iteration of the mixtape series dropped in 2016.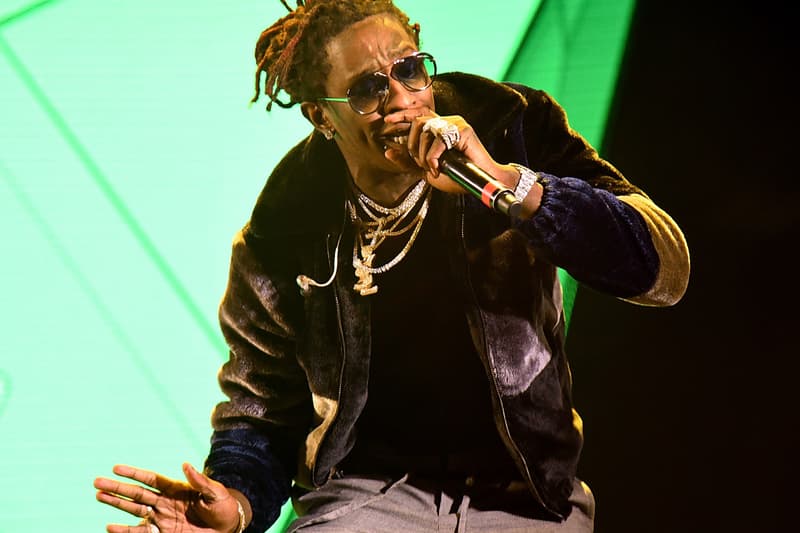 A little over six months after dropping his second studio album Punk, Young Thug may be returning with yet another new project. The Atlanta rapper took to social media to share an image of a new album cover, complete with an explicit content warning.
Set against a stark white background, the cover art shows Young Thug with his eyes closed and covered in blood. "These past few weeks gave me so much to talk bout. Y'all ready?" he wrote in the caption.
View this post on Instagram
What got fans' attention was the artwork's similarities to the cover art of the other LPs in the Slime Season mixtape series, suggesting that this new release will be Slime Season 4. The original Slime Season dropped in 2015, followed by its sequel just one month later. Slime Season 3 arrived the year after, in 2016. All three of the mixtapes have album art that obscures Young Thug's eyes.
Critics have noted a progression in the rapper's storytelling abilities throughout the Slime Season series alone, so it'll be interesting to see what Young Thug has to offer up in 2022, over five years since the last installment.
In other music news, Ari Lennox, Noname and Mereba will headline AFROPUNK Live: Minneapolis.