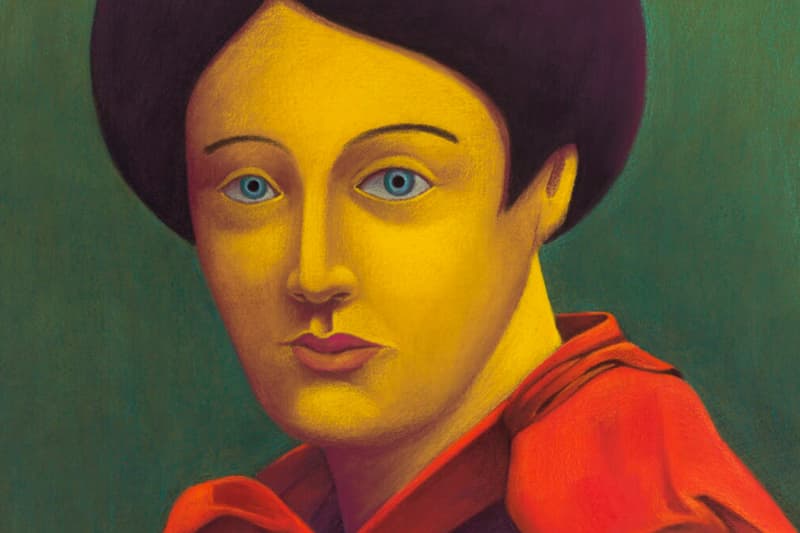 Nicolas Party Challenges the Hierarchies of Art History in "Triptych"
On view at the Museo Poldi Pezzoli in Milan until June 27.
---
Regardless of the location or the medium, an exhibition by Nicolas Party is a chance to observe art history with new eyes. Recently in the past, the Swiss artist created an homage to the prolific French painter, Louis-Léopold Boilly, at the Consortium Museum in Dijon. Similarly, Party has created a dialogue with the masterpieces on view at the Museo Poldi Pezzoli in Milan as part of a new exhibition, titled "Triptych."
The site-specific work aims to challenge traditional hierarchies and propose a universal art that resists the aura of time. Taking its title from Mariotto Albertinelli's 1500 tabernacle display, which served as a sort of memento mori indicating mankind's common destiny, Party's rendition characteristically brings a vibrant and hyper-stylized pastiche that sees his penchant for nature and still-life reveal a portrait of a woman inspired by similar work on view in the museum's collection.
"Triptych" opened today and will be on view at Museo Poldi Pezzoli in Milan until June 27. For those who want to learn more about the artist, Phaidon recently published the first monograph on Party, available to purchase for $50 USD.
On the topic of exhibitions, there is a major Matisse show slated to exhibit in Philadelphia this October.
Museo Poldi Pezzoli
Via Alessandro Manzoni,
12, 20121 Milan, Italy