1 of 3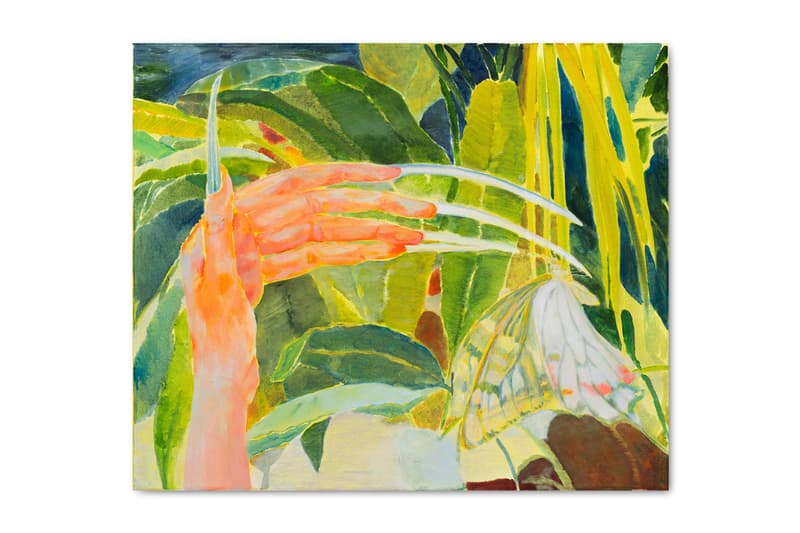 2 of 3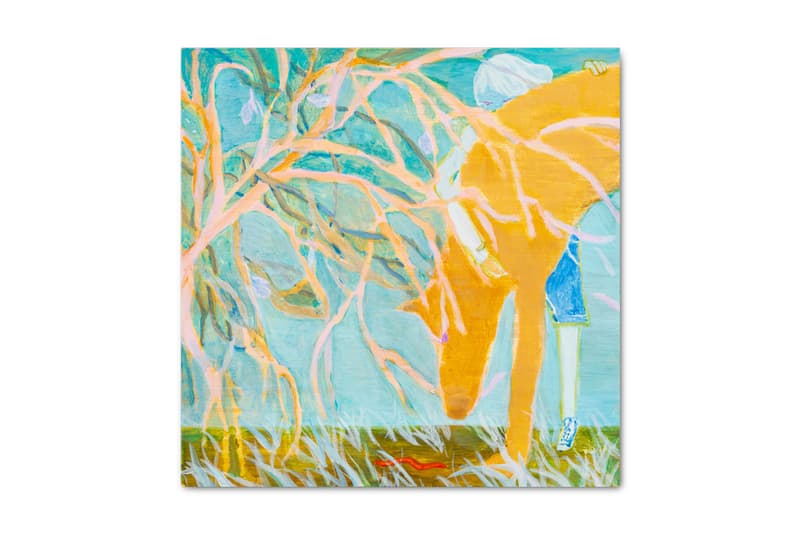 3 of 3
Minami Kobayashi's Paintings Float Between Intimacy and Mystery
The London-based artist has released three new paintings on PLATFORM.
---
Minami Kobayashi is a Japanese artist best known for paintings that imbue a sense of intimacy with mystery. Based in London, Kobayashi is featuring three new paintings on the David Zwirner-backed PLATFORM.
The artist created each work by referencing a distant memory, such as when a butterfly landed on her hand or growing up in the countryside in Japan. In the former, Waiting for the wings to be rested, 2022, Kobayashi recalled trying to extend her hand as a place of welcome for the butterfly but didn't know how to show that without alerting the insect in the process. The resulting artwork is set to an inviting background made up of verdant colors but depicts a hand with long wolverine-like fingernails that showcases humans "inherent animality."
Working across drawing, painting and sculpture, Kobayashi explores the subtle ways in which we feel and comprehend tenderness in the fleeting moments of life. Each fantastical work seeks to imagine the interior consciousness of her human and animal subjects.
Waiting for the wings to be rested, 2022 ($1,700 USD), Smell of Spring, 2021 ($1,200 USD) and My young hyena under the chair, 2021 ($3,000 USD) are available to purchase on PLATFORM.
Elsewhere in art, a mechanic in Connecticut found art in a dumpster worth thousands.