Buffalo Wild Wings Debuts New Spicy Doritos Flamin' Hot Nacho Flavor
Turning up the heat just in time for the NBA playoffs.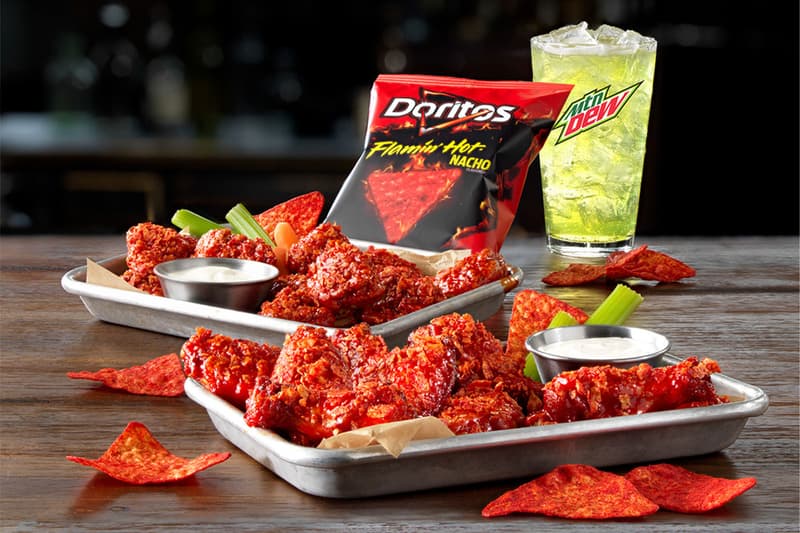 Buffalo Wild Wings has officially added a new flavor to its lineup. The wings franchise has partnered with Doritos, adding its Flamin' Hot Nacho chip flavor to the mix.
Doritos Flamin' Hot Nacho was originally introduced in 2019 and garnered mixed reviews with many disappointed by the heat level. However, Buffalo Wild Wings promises that its new Flamin Hot Doritos sauce will have a spicy improvement, ensuring that the wings will fall under the "hot" category. Besides the sauce, the wings will be dusted in Flamin' Hot Nacho Doritos crumbs for the added textual experience.
This spicy and saucy item is exclusive to Buffalo Wild Wings, just in time for the NBA season. In a press release, Golden State Warriors' very own Klay Thompson gave his endorsement, "Buffalo Wild Wings has the best sauces and Doritos Flamin' Hot Nacho brings the best heat—put them together and you've got Doritos Flamin' Hot Nacho Wings. I am excited to be partnering with Doritos and BWW on this fire pairing."
This is not the first time that Buffalo Wild Wings has partnered with Doriots. Just last September, the brand collaborated on a Spicy Sweet Chili flavor.
In other F&B news, customers are suing Burger King, claiming that the Whopper is smaller than advertised.