Customers Sue Burger King, Claims Whopper Is Smaller Than Advertised
The burger advertised supposedly appeared to be 35% bigger.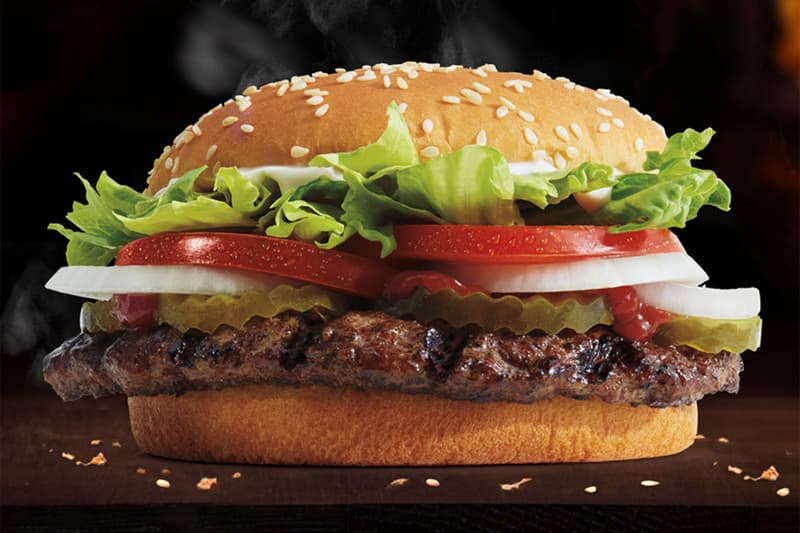 Four Burger King customers have accused the fast-food restaurant chain of false advertising in a new lawsuit that claims that the iconic WhopPers are too small.
NBC reports that a South Florida lawyers has officially filed a federal lawsuit for the plaintiffs, who are seeking monetary damages for anyone who has been "deceived" by Burger King's advertisements. The suit claims that the restaurant has allegedly been " inflating the size of its burgers in images around September 2017." Prior to that, the burgers were seen to be "more fairly" advertised in its food products.
The plaintiff is arguing that the entire Whopper seen on advertisements is approximately 35% larger than the real-life version, pointing out that the photos show that there is double the meat than what is actually served. The lawsuit also cites other products including the Impossible Burger, the Big King and the Bacon Double Cheeseburger, among other items have also endured Burger King's inflation. The filing also points towards YouTube and social media comments regarding the franchise's food items with consumers claiming the commercials make the food look more appealing.
This is not the first time Burger King has found itself in hot waters over its advertising techniques. In 2010, the U.K.'s advertising authority also cited that the height and thickness of the burgers were "considerably less" in reality than what was advertised.
In other F&B news, the Topo Chico Margarita Hard Seltzer is summer ready.