URWERK Explores The History of Timekeeping With UR-100V Time And Culture Series
The first watch in the series is engraved with 15th Century Aztec Calendar.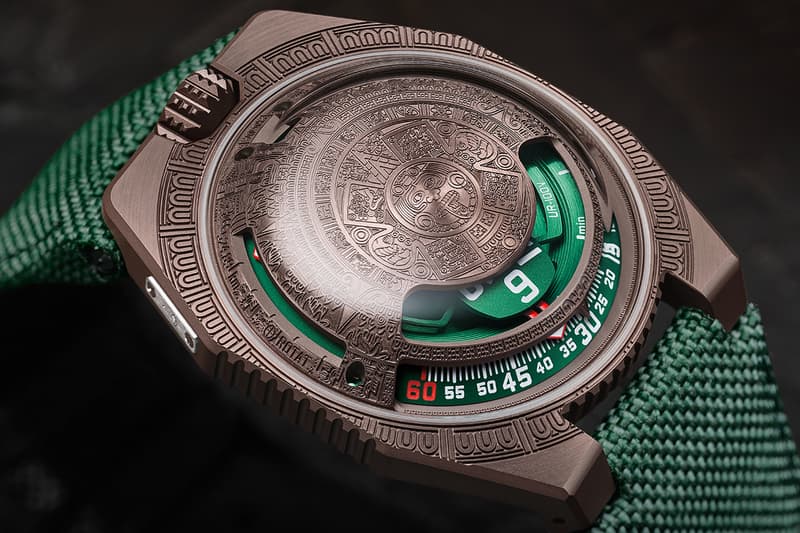 1 of 5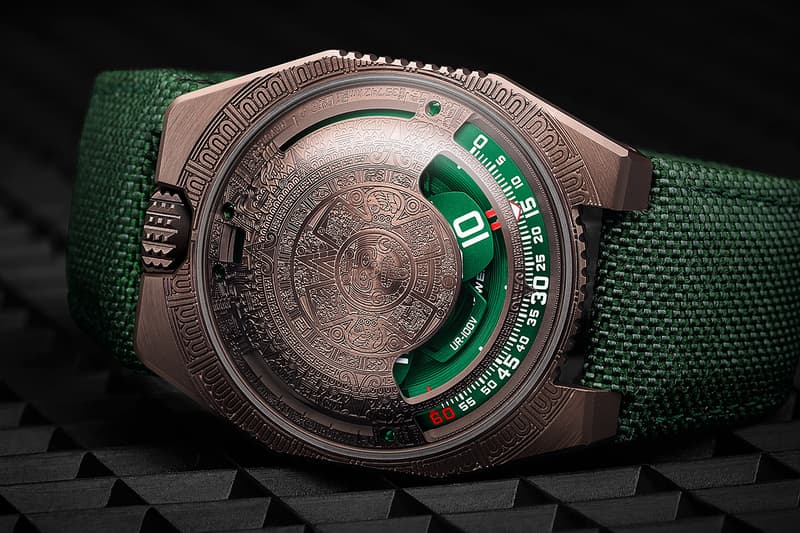 2 of 5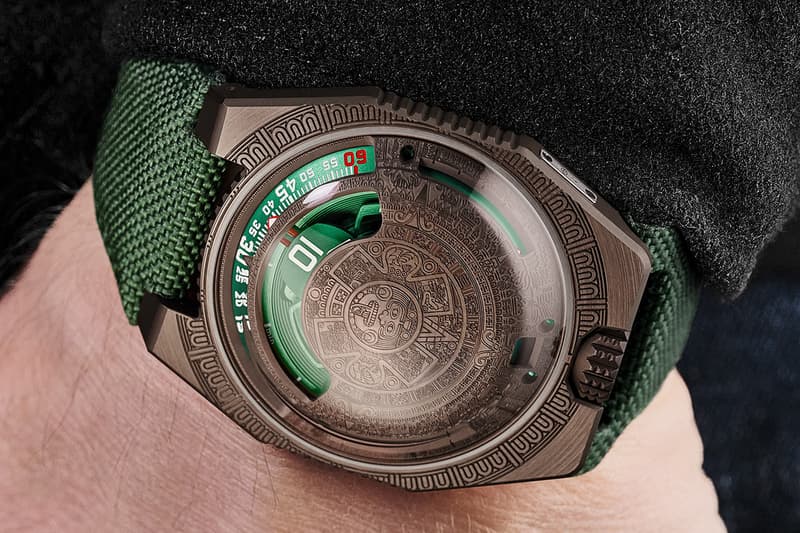 3 of 5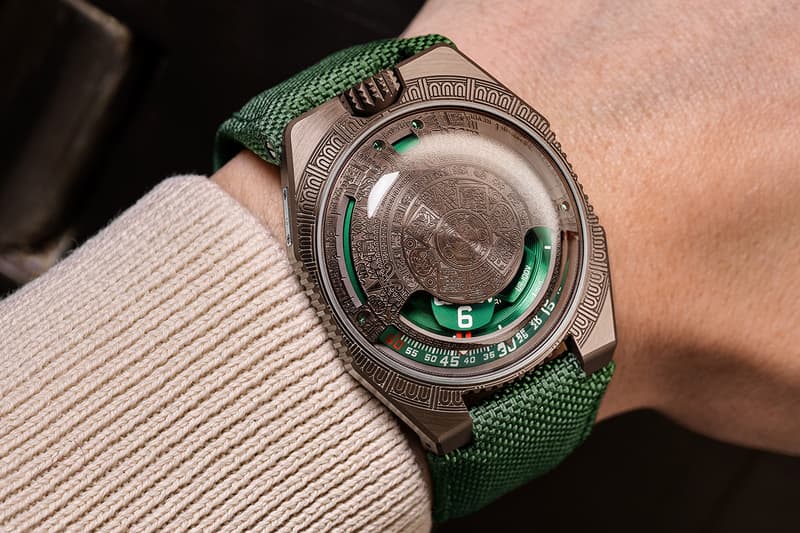 4 of 5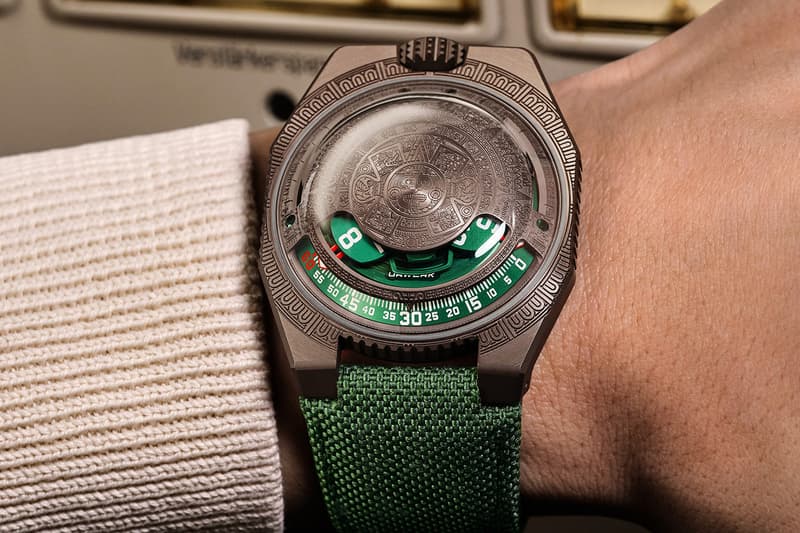 5 of 5
URWERK is exploring the culture and perception of timekeeping through the ages with a new series based around its 100V.
The first watch in the UR-100V Time and Culture series is engraved with the motifs of the "Sun Stone" described as one of the "most emblematic works of Aztec art" which dates from 1479 and is housed in the National Anthropology Museum in Mexico City.
The design depicts the Aztec Calendar, with the third circle representing the 20 days of the month, the fourth the 260 days of the year.
"This line is about history, cultures, our place beneath the stars, the research and observations that have been conducted around the world using the same sky above our heads as a source of knowledge. I am always fascinated to see that these unique observations, made thousands of kilometres away, have given birth to a universal language, that of time", says URWERK co-founder Martin Frei. "We are therefore literally being treated to a journey through space-time. And to materialise such a journey, the UR-100V, combining indications expressed in minutes and kilometres, proved to be the ideal vehicle."
The engraving is carried out using a milling cutter with a point measuring just 0.05mm, while the ridge lines of the motif are satin-brushed and the troughs are micro-sandblasted to highlight the relief of the engraving.
Singapore-based watch journalist Su Jia Xian, better known as SJX, approached URWERK with the idea for the series three years ago.
The 41mm stainless steel UR-100V Time and Culture I is a 20-piece limited edition, available now via URWERK retailers, priced CHF 68,000 (approximately $72,700 USD).
Elsewhere in watches, MB&F founder expands M.A.D. Edition side project with cherry red M.A.D. 1 Red.