Mercedes-AMG's GT Track Series Is Its Most Powerful Customer Car Ever Made
The limited-to-55 machine is not road legal.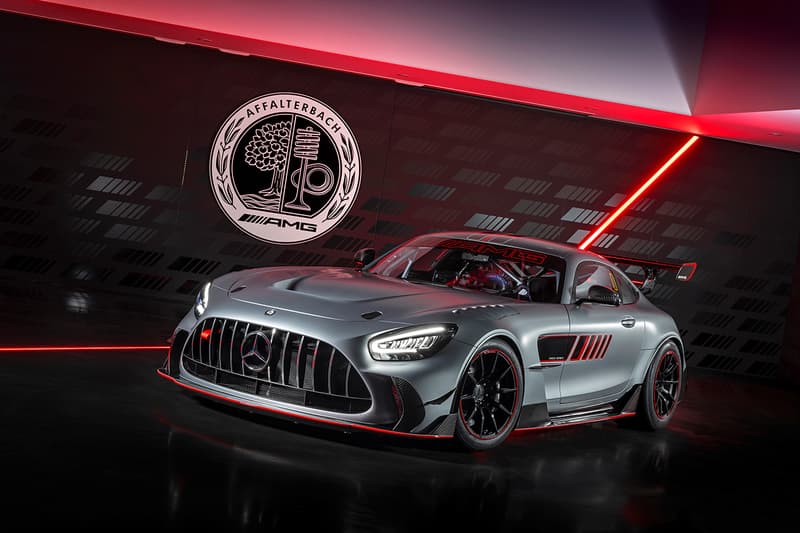 1 of 8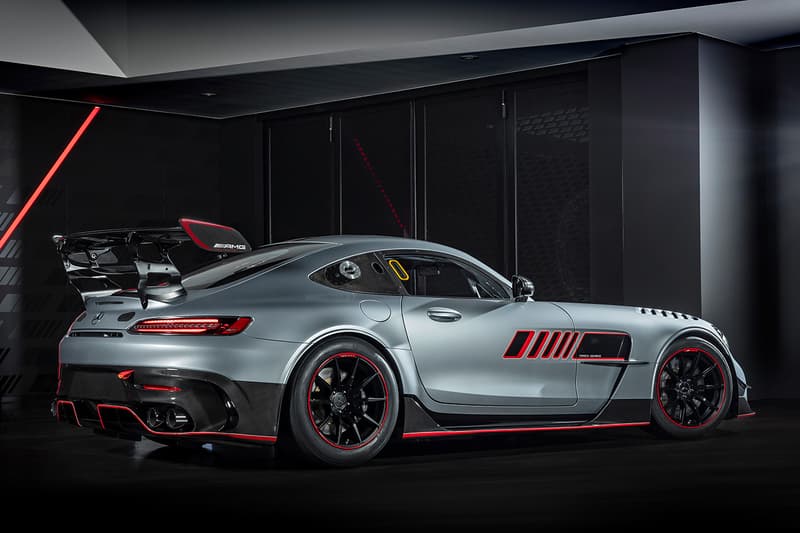 2 of 8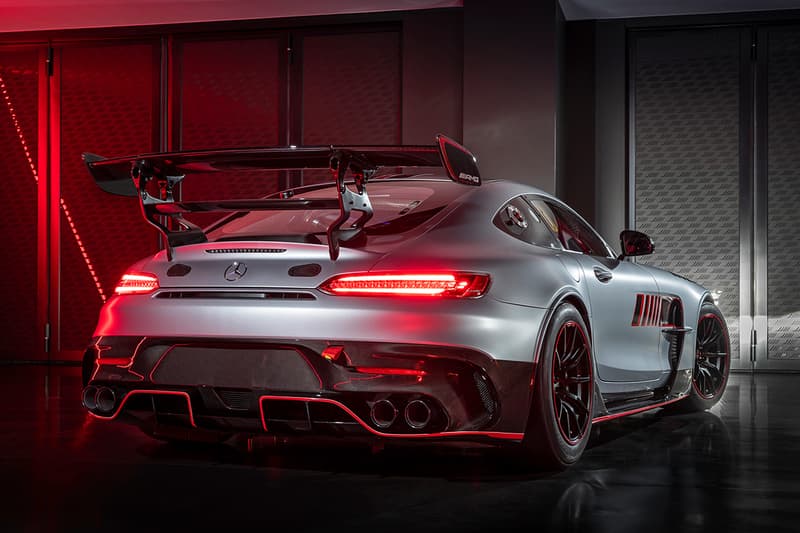 3 of 8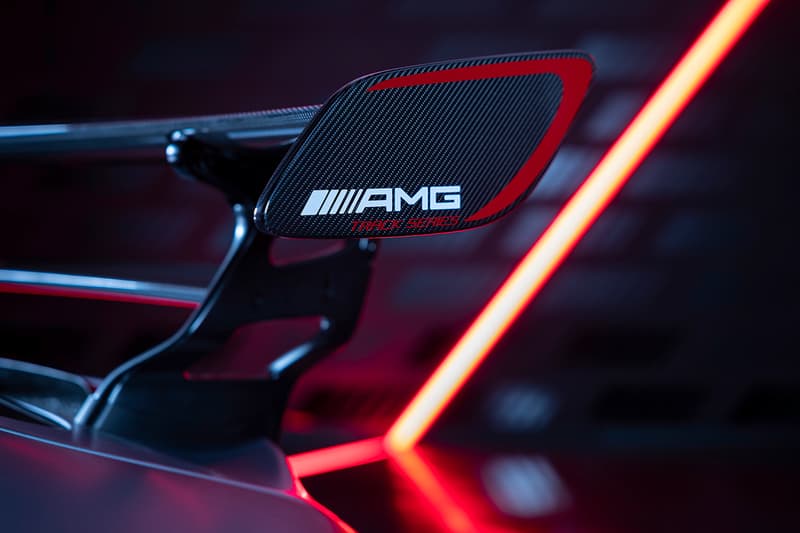 4 of 8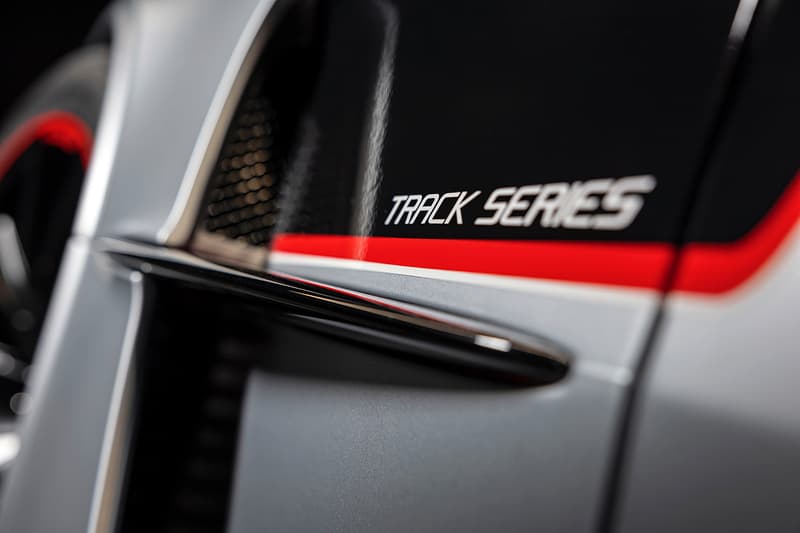 5 of 8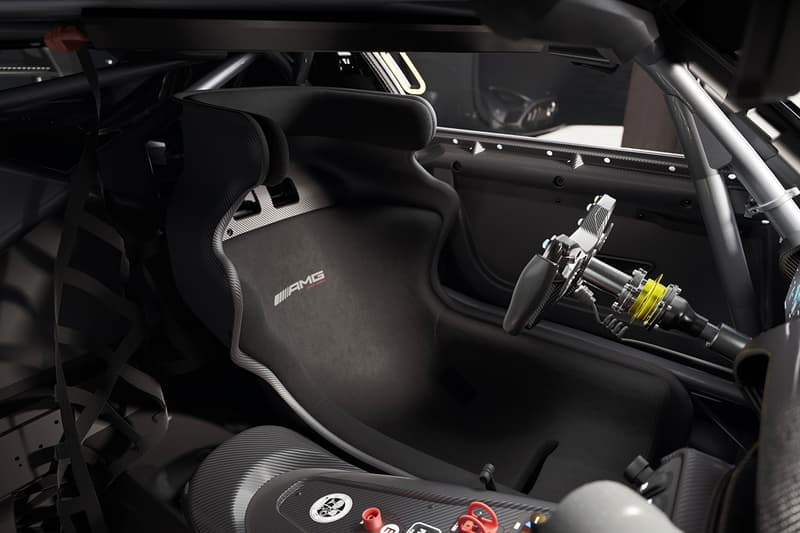 6 of 8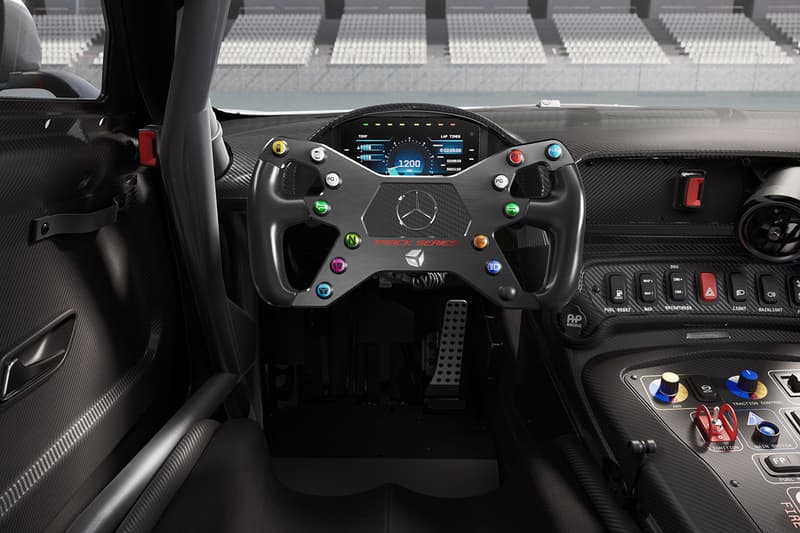 7 of 8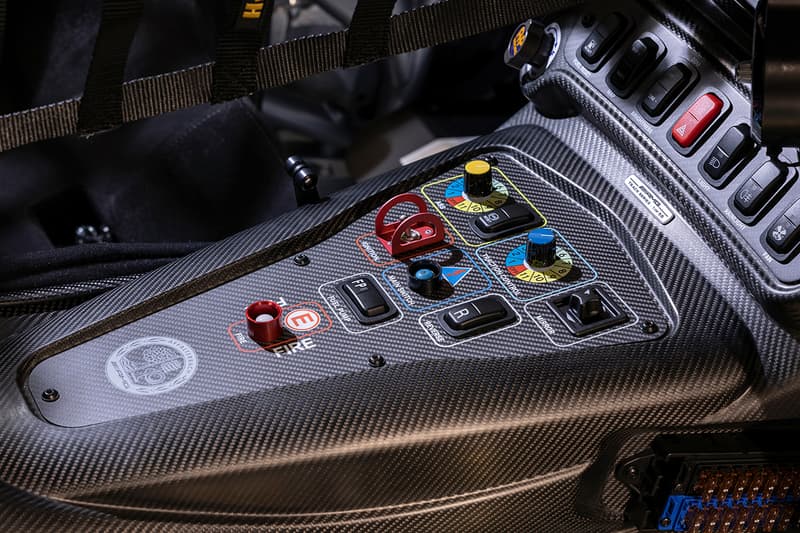 8 of 8
Mercedes-AMG has unveiled its most powerful customer sports car ever — the GT Track Series. Not intended for road use, this track-only model bridges the gap between the incredibly sought-after GT Black Series and Mercedes-AMG's GT3 and GT4 race cars, offering a model to customers that they can use on track days themselves.
Using the four-liter V8 Biturbo engine from the Mercedes‑AMG GT Black Series, Affalterbach's finest engineers took the powerplant and fettled with it with a motorsports lens, bringing power to 734 HP and 850 Nm of torque. Coupled to this is a sequential Hewland HLS six-speed racing gearbox with an adjustable differential, while handling comes courtesy of the Black Series' suspension that features four-way Bilstein dampers — that of course can be completely adjusted to the way you like to drive — and anti-roll bars that are equally customizable.
To reduce weight, Mercedes-AMG has built the bonnet, wings, sills, and the rear apron from carbon fiber, reducing the car down to just 1,400 kg. Downforce is of the utmost importance here, and as such the car features louvers all around as well as a considerably large adjustable rear wing and a diffuser to boot.
Speaking on the car, Stefan Wendl, head of Mercedes-AMG Customer Racing said: "For the development of the Mercedes‑AMG GT Track Series, we set ourselves the aspiring goal of being able to provide ambitious motorsport customers with a matured and highly exclusive track tool. Our engineers and motorsport experts have accomplished this in an impressive way. I am looking forward to our customers setting new personal records with the GT Track Series at racetracks around the world."
Mercedes-AMG will be building just 55 iterations of the GT Track Series, denoting the number of years Mercedes-AMG has existed. Each will cost €369,000 EUR plus VAT (approximately $405,000 USD).
In case you missed it, check out this Volkswagen Beetle-turned-Porsche 911 GT3.