TAG Heuer Carrera Plasma Embedded With Nearly 12kt of Lab-Grown Diamonds
The $376,000 USD tourbillon becomes the brand's most expensive creation to date.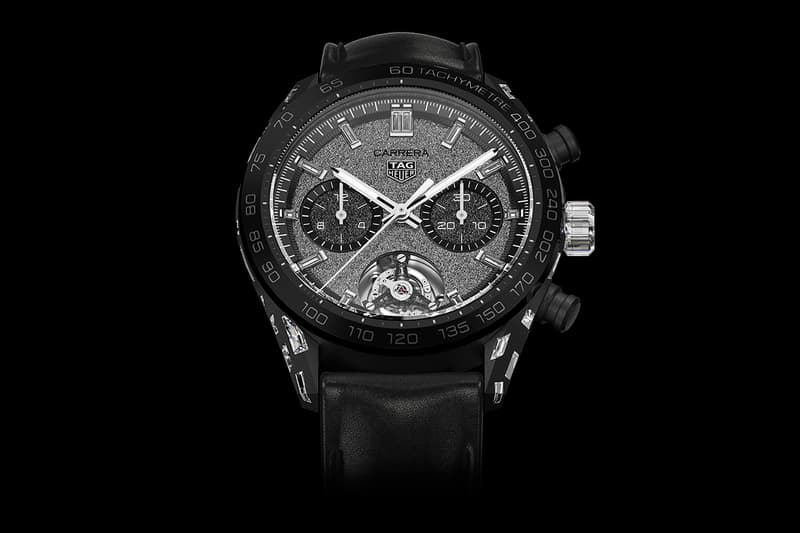 1 of 2
2 of 2
TAG Heuer has produced its most expensive watch ever, setting its case, dial – and even creating the entire crown – using nearly 12kt of lab-grown diamonds.
"Innovation and redefining frontiers is in our DNA," says TAG Heuer CEO Frédéric Arnault. "With the introduction of the TAG Heuer Carrera Plasma, we want to expand the possible palette and designs for diamond watches and diamonds in general, and create a new and breathtaking vision of mastering carbon and diamond design as well as cutting-edge light effects."
The TAG Heuer Carrera Plasma features a 44mm sandblasted anodized aluminum case, housing TAG Heuer's H02 Tourbillon Nanograph movement, which itself features a hairspring made of carbon nanotubes.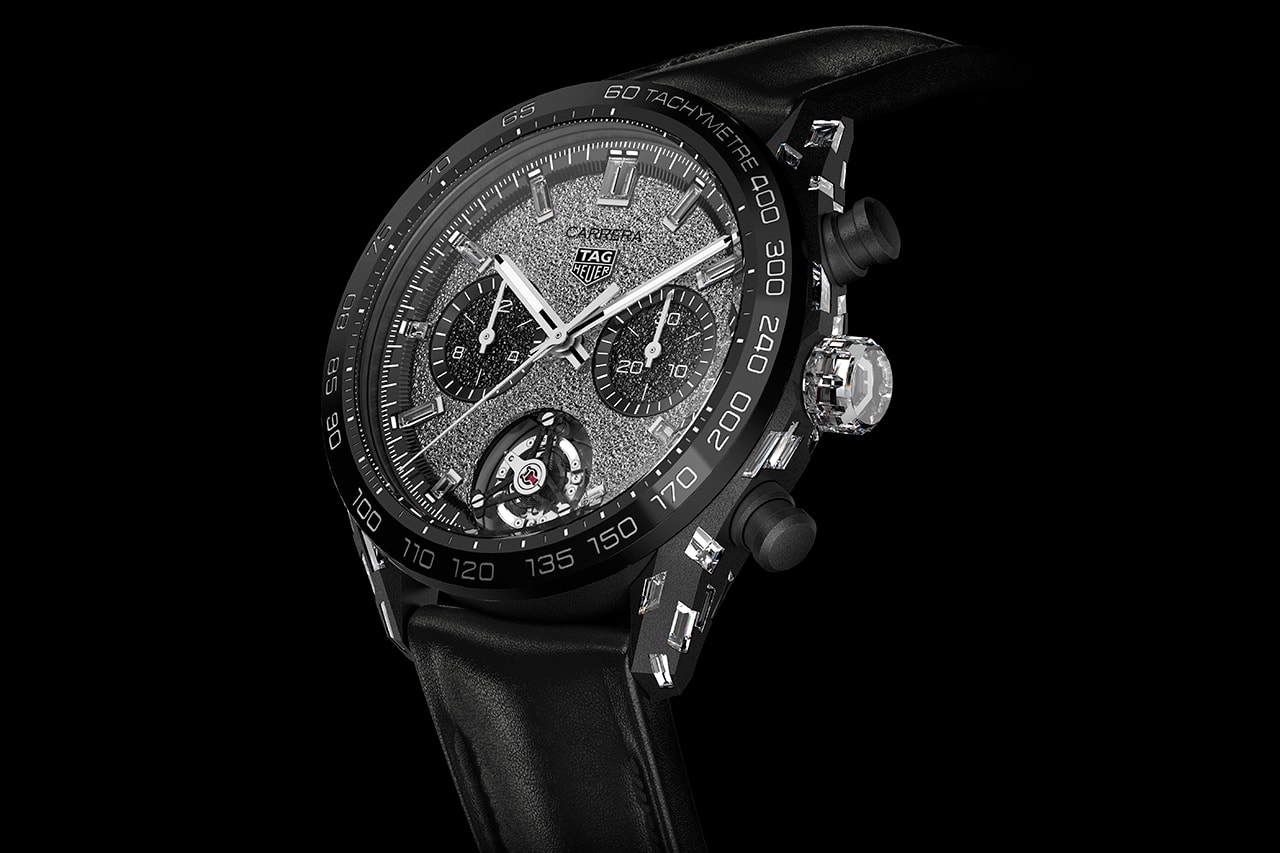 The case has been set with 48 lab-grown diamonds totalling 4.8kt, with their mounting designed to make the stones appear part of the case rather than an addition and the crown is a single piece of lab-grown diamond weighing 2.5kt.
The Carrera Plasma's polycrystalline dial features multiple diamond crystals grown as one for a shimmering, textured effect, while black polycrystalline sub-dial plates offer contrast to the chronograph minute and hour counters at the three and nine o'clock positions.
The H02 Tourbillon Nanograph movement's carbon hairspring – which is impervious to variation caused by magnetic fields and doesn't require lubrication – is manufactured using the same chemical vapour deposition process used to grow the diamonds. The movement – which has been hand-finished for the special edition – features a 65-hour power reserve and a TAG Heuer shield-shaped winding rotor.
The Carrera Plasma is out now via TAG Heuer, priced $376,000 USD.
Elsewhere in watches, Russia seizes Audemars Piguet stock worth millions of dollars.