Pusha T Shares How Pharrell's Devastating Feedback Changed the Course of His Next Album
To become the positive outcome it is now.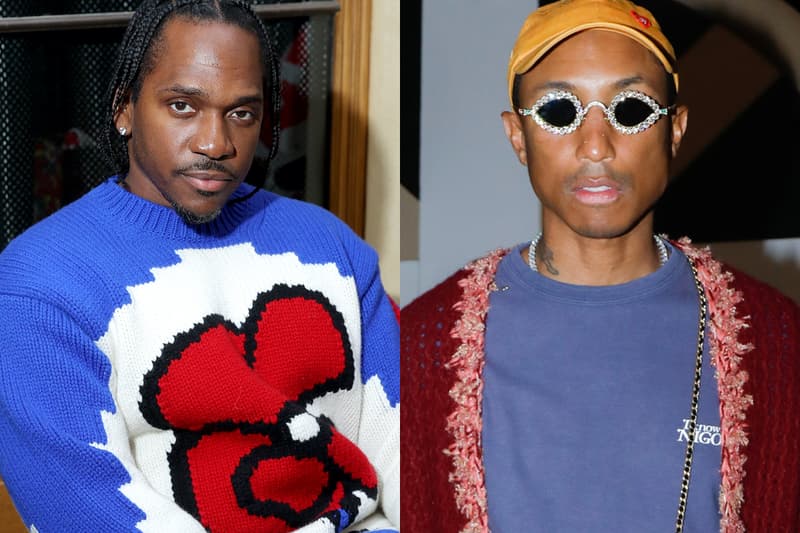 Pusha T took to Instagram to debut his newest "Hear Me Clearly" track with Nigo.
When posting the announcement to social media, King Push took the chance to share a small anecdote about his upcoming record and how another Pharrell collaboration came about. Accompanying the post he wrote, "Fun Fact: @pharrell heard this song and told me 'it's cool, but I don't want you to be a mixtape rapper for the rest of your life.' I was devastated. He then flew me to Miami and proceeded to produce the first half of the best album of the year. Moral of the story…always 'push' your friends to be greater, even when they're the greatest."
While Pharrell was apparently not completely on board with his new song, the Grammy-winning producer later hopped on Push's next album, resulting in the current success garnered for the album. The story led to mixed reactions from fans and other peers in the industry including Tyler, the Creator who commented, "SOOOOO GOOD PAPA JESUS THIS IS HARDDD, YES YES IDK WHAT THE F**K P TALKING ABOUT."
"Hear Me Clearly" is a part of Nigo's sophomore album I Know NIGO, which is releasing on March 25. Pusha's much-anticipated fourth album, It's Not Dry Yet will see JAY-Z as a confirmed feature. Stay tuned later this year for the drop.
This is basically what happened…??‍♂️ https://t.co/3OUUdExGIg

— King Push (@PUSHA_T) March 4, 2022
Elsewhere in music, DJ Khaled, Lil Wayne, Rick Ross and Wiz Khalifa sat down to talk about their road to success in an unprecedented interview.