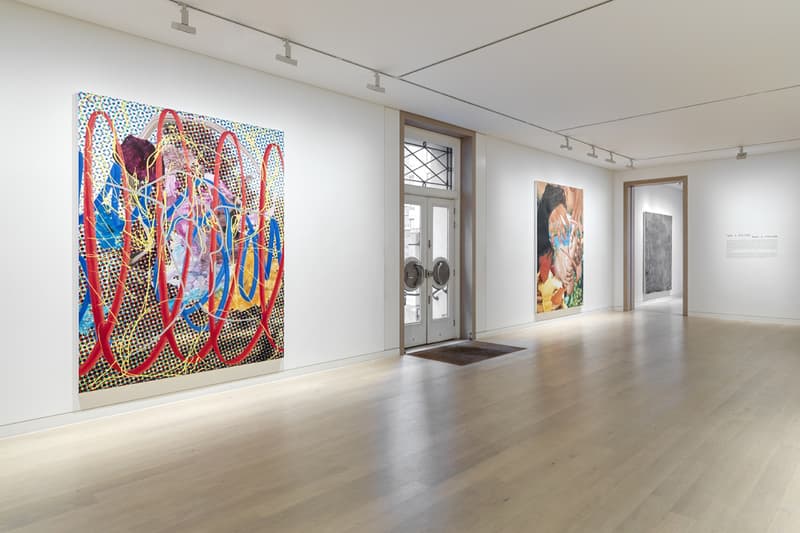 1 of 6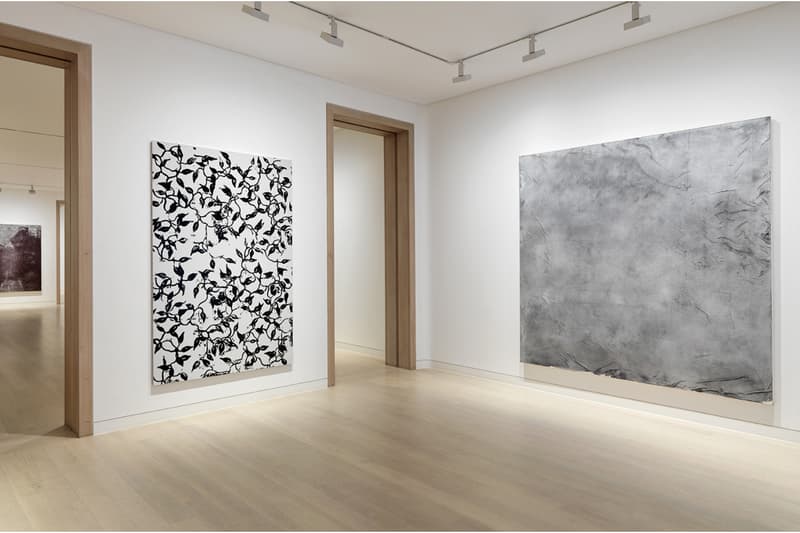 2 of 6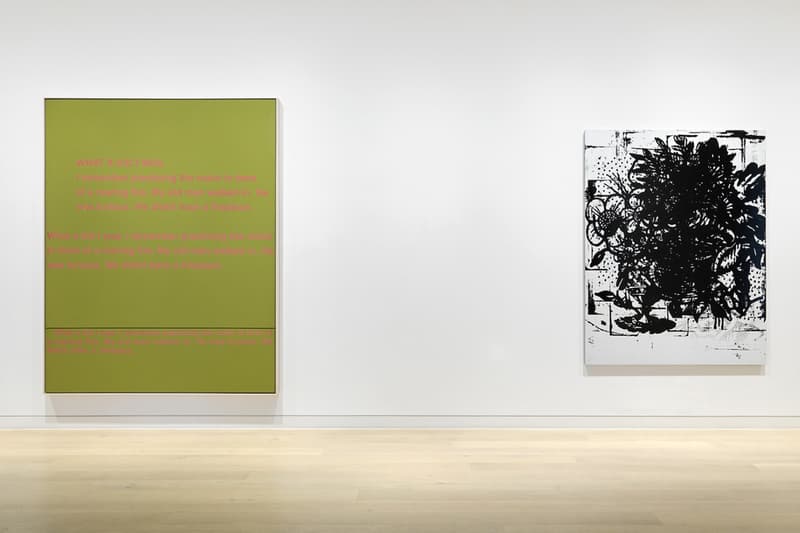 3 of 6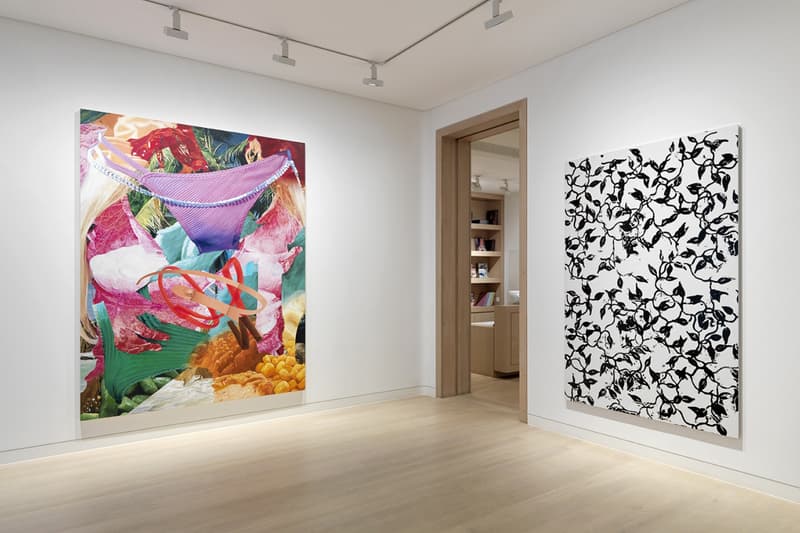 4 of 6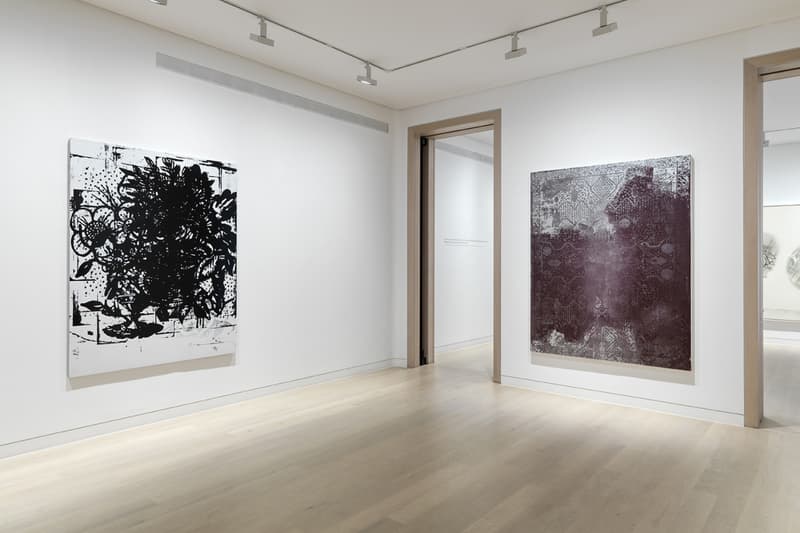 5 of 6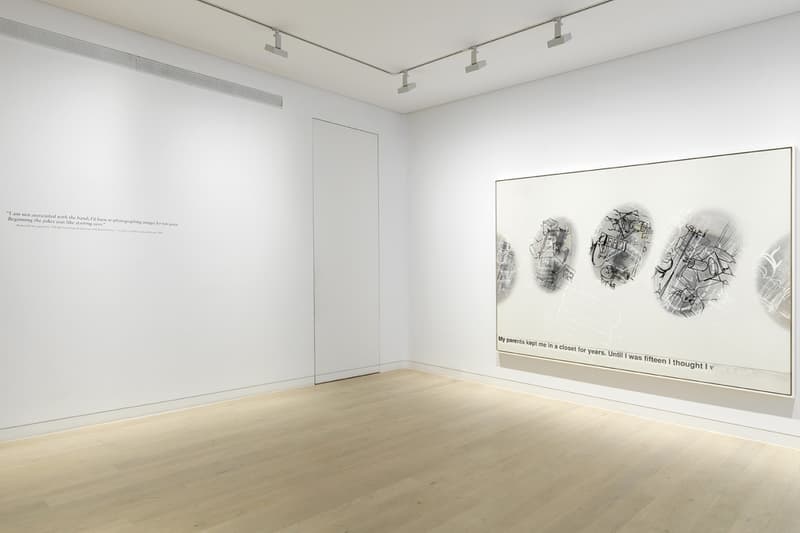 6 of 6
Skarstedt Explores Notions of Authorship in "Take a Picture Make a Picture"
Featuring the work of Jeff Koons, Richard Prince, Rudolf Stingel and Christopher Wool.
---
To complement Skarstedt's current survey on Andy Warhol, the London gallery hones in on the period of the 1980s through a presentation of works by Jeff Koons, Richard Prince, Rudolf Stingel and Christopher Wool. "Take a Picture Make a Picture" explores notions of authorship and originality through a number of paintings that prominently subvert mundane visual lexicon into unorthodox modes of personal expression.
Primarily known for his stenciled typographic studies, Wool often tapped into the readymade to comment on the process of artmaking itself. In Untitled (1991), the New York-based artist employs mass-produced tools, such as a pattern roller, to create predictable vine prints on canvas that collide with coincidental distortions caused by the artist's hand.
Playing off the latter, the exhibition also presents Richard Prince's Joke Paintings, in which the artist's own hand began to seep within the work. What a Kid I Was 3 Times (1989) features the same joke overlaid three times in red at different font sizes on a verdant chartreuse background. Prince sees these jokes on canvas as a way to comment on varying subtexts of memory, identity and how popular culture shapes the human psyche.
Rudolf Stingel has said in the past that artists "have always been accused of being decorators." Instead of refuting this claim, the Italian-born artist deliberately takes this idea to the extreme, by referencing the carpet craftsmanship learned in his days back in Tyrol and Vienna and sprays oil and enamel paint through meticulously positioned stencils creating an expressive, almost lyrical composition.
Contrasting the largely monotone work in the exhibition are the colorful compositions of Jeff Koons. In Beach (2001), Koons created a collage that references a myriad of archetypal fantasies and repressed desires — from food and human hair, to bikini bottoms and seaside views. By combining the complexity of a painterly surface with the photorealist precision of the source material, the artwork further blurs the boundary between the shared and personal.
"Take a Picture Make a Picture" is on view at Skarstedt Gallery until May 21, 2022.
Also on view, Jeffrey Deitch Gallery's latest exhibition invites you to "Luncheon on the Grass."
Skarstedt Gallery
8 Bennet St,
St. James's,
London SW1A 1RP