JBL Enlists 100 Thieves for Exclusive New Gaming Headset Skin
Primed for limited release on March 24.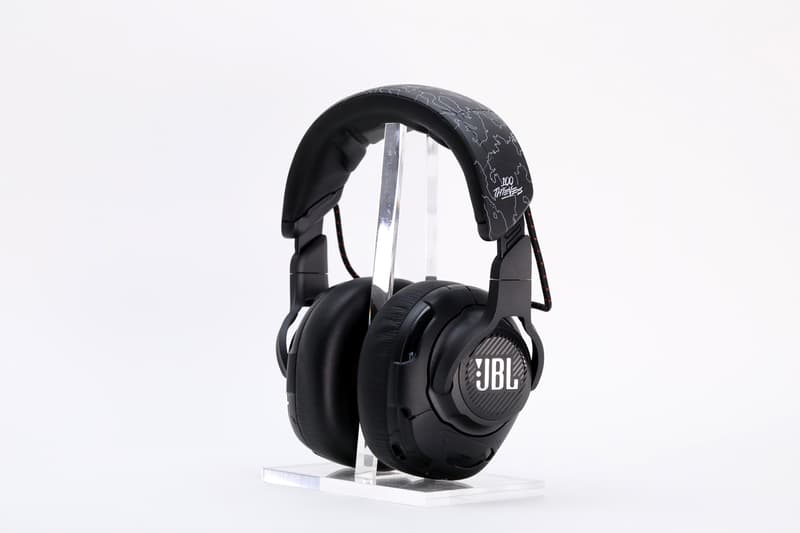 1 of 5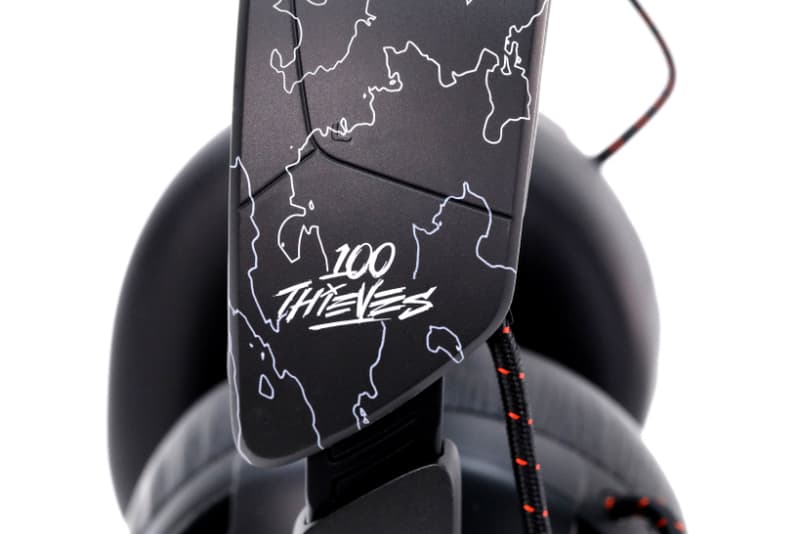 2 of 5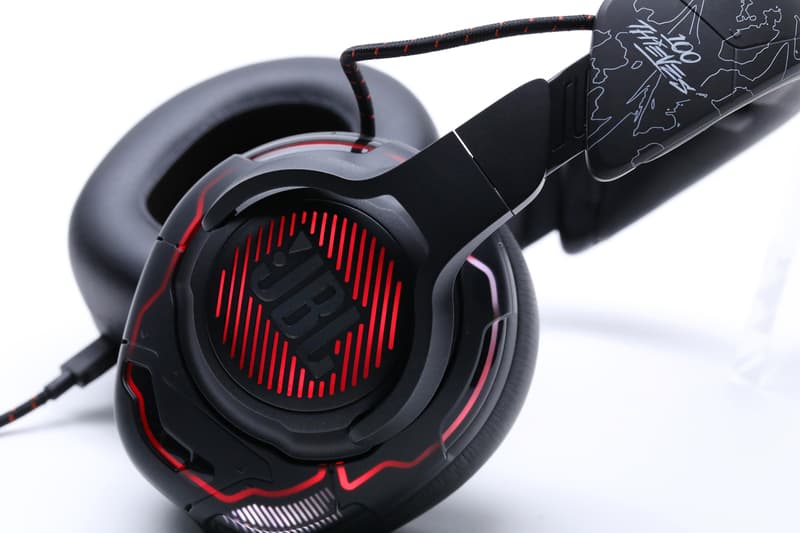 3 of 5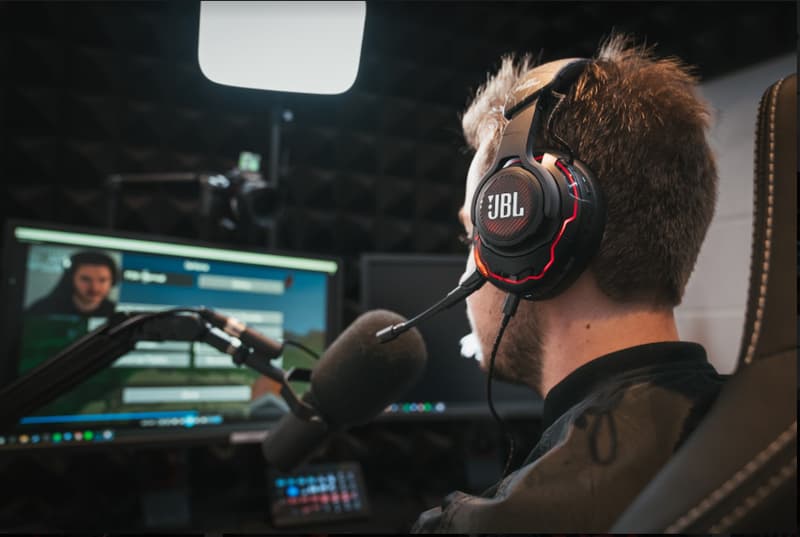 4 of 5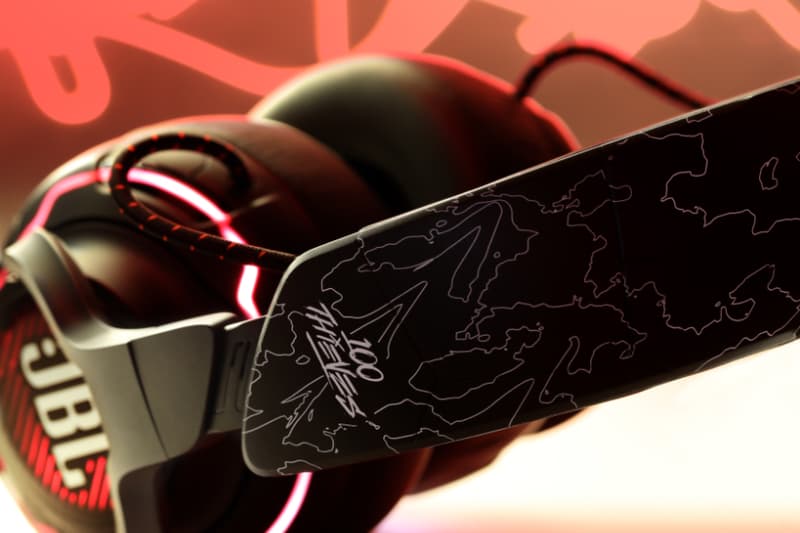 5 of 5
Trailblazing audio company JBL is known for its innovation and superior quality across music and lifestyle experiences. It now seeks to up-the-ante in gaming by partnering with leading organization 100 Thieves to drop a new headset.
This exclusive collaboration brings forth a new skin for the "JBL Quantum ONE" gaming headset that provides exceptional in-game sound and performance. The headset is equipped with JBL's signature QuantumSPHERE 360TM sound technology and imprinted with 100 Thieves' signature geo print design.
Colorway comprises an all-black coating with red offset stripes on the earcups and black-and-white graphic detail on the over-ear headband. Active noise cancellation, Bluetooth compatibility, and mic ports help round out the headset's structure.
100 Thieves founder and CEO Matthew "Nadeshot" Haag has already been making waves with his company's championship esports teams and a collaboration with Gucci; therefore, teaming with JBL didn't veer far from his path. Both brands celebrated the new headset with a launch party at the 100 Thieves gaming compound in Los Angeles. The event included a musical performance by Gunna and invited gamers and celebrity guests.
Michael Craig, Senior Marketing Director of Global Lifestyle & Gaming at JBL's parent company HARMAN, spoke about the headset collaboration and said, "JBL and 100 Thieves have been long-time partners. There has been a constant push to continue creating and innovating. We really inspire each other to reach consumers where they are – especially as it relates to gaming."
"This was the natural next step in solidifying the relationship and establishing JBL and 100 Thieves as the ultimate dynamic duo. JBL is constantly evolving to consider the consumer's changing lifestyle, and that shows in our new product lineup," he added.
Haag also commented on the partnership: "Collaborating with JBL has been an incredible experience and highlights how game-changing quality sound can be. We strive to work with brands that share our commitment of embracing diversity at the intersection of gaming, culture, and lifestyle in a forward-thinking way."
The JBL x 100 Thieves "JBL Quantum ONE" gaming headset is optimized for PC and compatible with Xbox, PlayStation, Nintendo Switch, Mac and VR. It will be available in limited quantity on March 24 at 1:00 p.m. ET, exclusively on StockX.
In case you missed it, Capcom will release its "Fighting Collection" game anthology this year.