8 Things to Expect in 'Ghostwire: Tokyo'
Launching March 25, the highly-anticipated game combines rich Japanese mythology with heart-pounding action.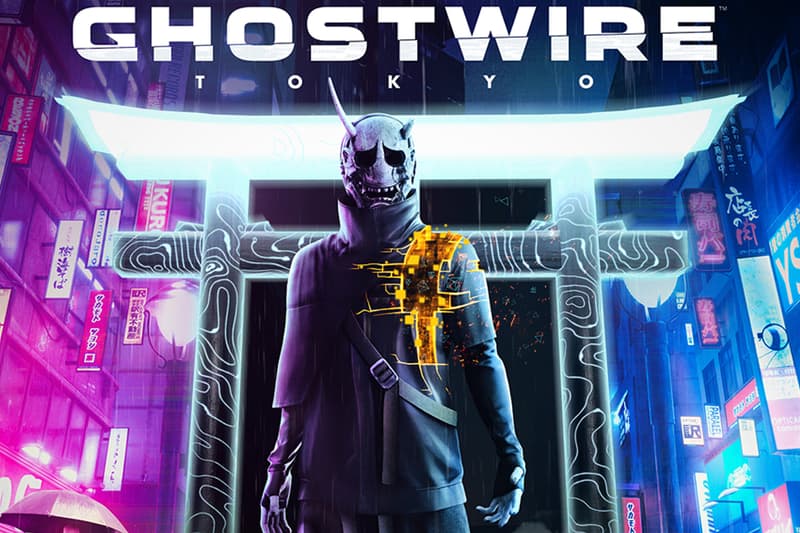 Where after-dark, neon-bathed Tokyo meets the world of Japanese yokai, there is Ghostwire: Tokyo. A new supernatural action-adventure console game exclusively for PlayStation 5 and also on PC, Ghostwire: Tokyo is the latest title from the developers of cult favorite horror survival game The Evil Within by Tango Gameworks. Based in the Japanese capital, players traverse a Tokyo overrun by deadly spectral beings in search of an occultist responsible for vanishing millions of the megacity's inhabitants in an instant.
Following the game's recent announcement, HYPEBEAST delves into eight aspects which make Ghostwire: Tokyo an unprecedented gaming experience.
1. Japanese Urban Legends Brought to Life

The teeming environs of Ghostwire: Tokyo are inhabited by various Japanese folktales, brought to life in the 21st century. Some of the most haunting creatures include the Kuchisake-onna, an otherwise beautiful female spirit with gaping scars on either side of her mouth; the Hachishakusama, a female version of the Slenderman measuring eight feet in height; and the Amewarashi, a rain sprite most often spotted in a distinctive yellow raincoat.
2. A Spiritual Arsenal at Your Disposal

Players can equip their avatars with traditional weapons and unique spiritual tools to ward off unrelenting armies of yokai, choosing from the ofuda, a paper talisman used since ancient times for purification and exorcism, or the katashiro, a paper doll that seals evils away for eternity. Players can charge their enemies head-on with the Japanese art of kyudo archery, using a quiver full of sacred hamaya arrows. Players can also choose to forgo weapons and tools entirely, relying on the mixing of hand gestures for casting spells (known as Ethereal Weaving), inspired by kuji-kiri hand signs in Japanese folk magic once practiced by ninjas.
3. Uncover the Essence of Tokyo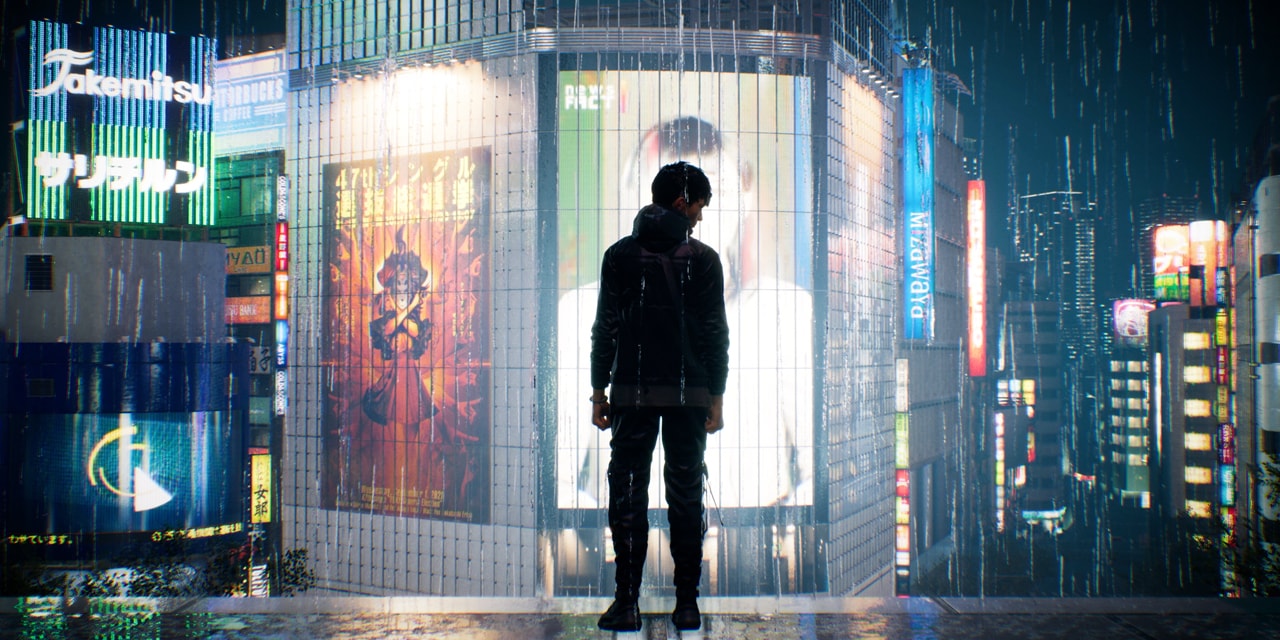 With over 2,200 map segments, each with their own unique missions, players can immerse themselves in the title's main character – the city of Tokyo itself. Exploring landmarks like the Shibuya crossing and Tokyo Tower, players can get lost in back alleys illuminated by neon lights and vending machines, including the occasional Shinto shrine.
4. Gates to Another Dimension

When in Japan, it's impossible to miss the bright vermillion shade of torii gates, which are often found at the entrance to Shinto shrines to demarcate the boundary between the mundane and sacred worlds. In Ghostwire: Tokyo, players will have to cleanse corrupted torii gates to unlock areas of the map within the game world.
5. Befriend Mythical Fauna

If you need to catch your breath from battling hordes of demons, seek out the shiba inus that roam the Tokyo streets for a moment of reprieve. Players will come across the occasional tanuki, or raccoon spirit – known as great conversationalists when in favored company.
6. Merging Reality and Fantasy

As if in a lucid dream, there are stages in the world of Ghostwire: Tokyo that mirror real-world environments. Players will navigate uncanny valleys, coming into contact with humanoid creatures: a towering lucky cat wearing a surgical mask and nekomata (humanoid feline yokai) who operate weaponry shops.
7. A Spiritual Samaritan

Not all yokai are evil in Ghostwire: Tokyo. Select yokai will request help for their unfinished business, like the old lady spirit looking for her lost zashiki-warashi (a child-like prankster imp), or a translucent blue spirit in search of its freedom. In the process of assisting friendly yokai, players will learn a thing or two about Japanese mythology along the way.
8. Explore the Unknown

Hannya, the face behind the city's vanishing, is the main antagonist in Ghostwire: Tokyo. In order to solve the mysterious appearance of Hannya, players will have to explore the city, gain experience, and upgrade their ethereal abilities to have a fighting chance against him.
Ghostwire: Tokyo will be available worldwide for PS5 and PC on March 25, 2022. Head over to PlayStation's home website to pre-order the game ahead of its official launch.