Volkswagen To Invest $7.1 Billion USD in North American Production, Focusing on EVs
Over the next five years.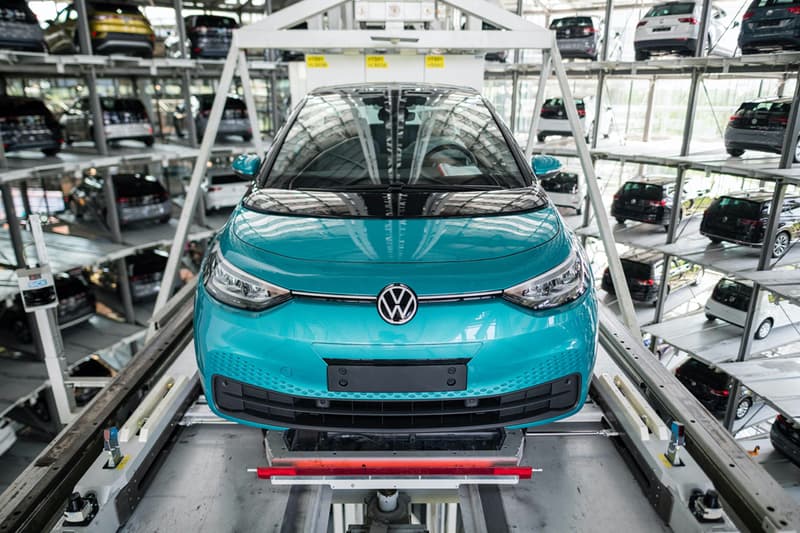 Volkswagen will invest an additional $7.1 billion USD into its North American production over the next five years, the company announced on Monday. The automaker is aiming to add 25 new electric vehicles in the region by 2030, including an updated version of VW's classic Microbus.
The company plans to allocate the funds to "[boosting] its product portfolio, regional R&D and manufacturing capabilities," according to a release. The new aforementioned Microbus model, dubbed the ID.Buzz, will first be imported from VW's Hanover base in Germany, before American assembly plants will be able to produce the vehicle in 2024, according to VW's president and CEO Scott Keogh via Reuters.
In addition to the ID.Buzz, Volkswagen plans to produce the ID.4 in 2022, and a yet-to-be-announced SUV in 2026. Ahead of the ID.4's launch, Volkswagen has already invested more than $2.7 billion USD in North American battery supplier partnerships and will open its Battery Engineering Lab (BEL) in Chattanooga this May.
Volkswagen estimates that 90% of its North American cars are already produced in the region. Additionally, its Chattanooga factories have already started transitioning to electrification assemblies, while its facilities in Pueblo and Silao, Mexico will join by 2025.
The automaker expects at least 50% of its U.S. vehicle sales and at least 70% of its European sales to be electric by 2030, Keogh said.
Elsewhere in automotive, Acura has revealed an overwhelming demand for manual transmission 2023 Integra.