Instagram Adds New Multitasking Feature That Lets Users Respond to DMs Directly From Their Feed
Users will also be able to send 30-second previews of songs and create polls in DMs.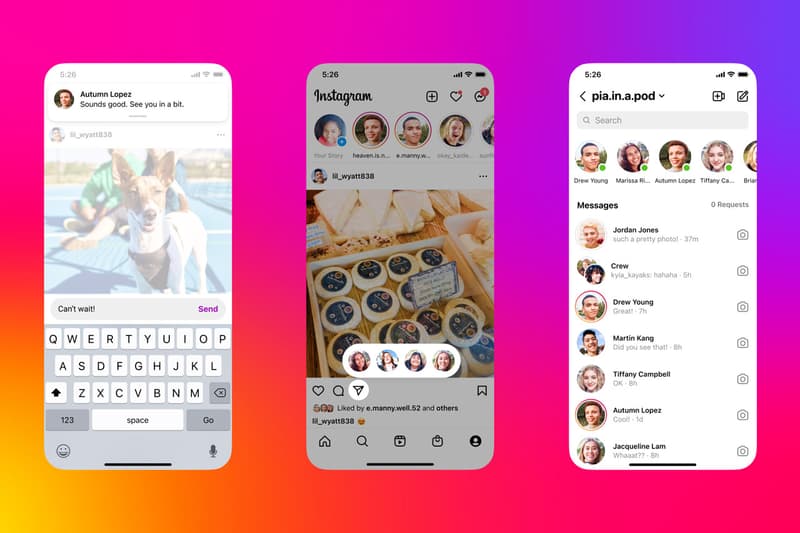 1 of 2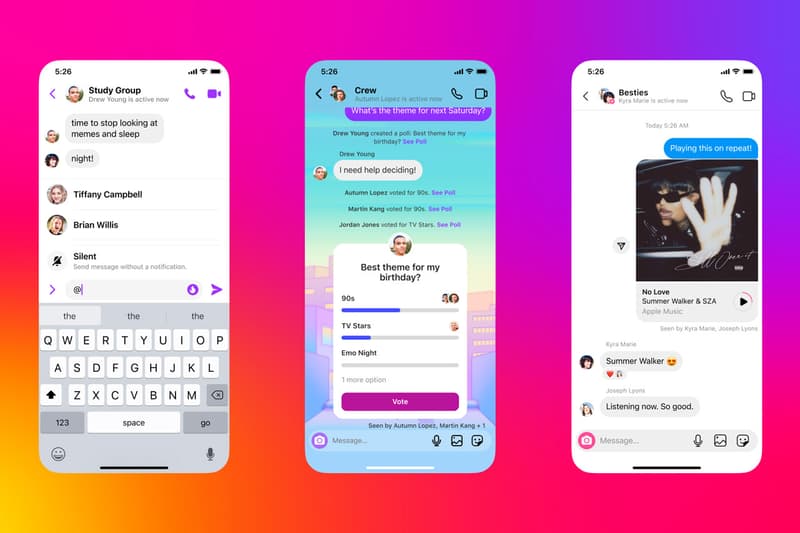 2 of 2
Instagram has announced that it is adding a new multitasking feature to its platform that will allow users to respond to DMs without having to switch between their inbox and their feed. The new feature intends to make it "much easier and more convenient to chat while on the app," according to a blog post.
The social media giant is also streamlining the process of sharing content by allowing users to tap and hold the share button to easily reshare content with a group of recommended close friends. Additionally, Instagram is revamping the DM inbox with a new horizontal bar that shows users which of their friends are currently using the app with an active green icon.
Elsewhere in DMs, users will soon be able to share 30-second previews of songs with friends via Apple Music, Amazon Music and Spotify. Instagram has also integrated the ability to send quiet DMs by simply adding "@silent" to a message, which will disable notifications for friends at inconvenient times.
Lastly, the social platform is taking its popular poll feature directly into the DMs, allowing users to create private polls among friends in group chats on the app.
The new features are currently available in select countries, with plans to expand globally, according to the company. Take a look at Instagram's latest updates above.
Elsewhere in tech, LinkedIn is working on new video and analytics features for creators.