Essentials: Kyle Ng
The co-founder of Brain Dead introduces his most prized gaming possessions, chief among them the Predator Helios 300 laptop.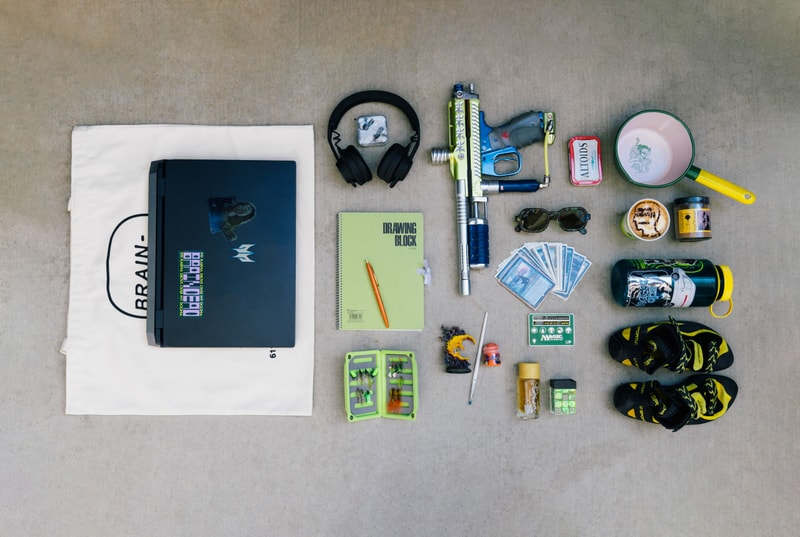 For our latest Essentials installment, we speak with Brain Dead co-founder and avid gamer, Kyle Ng.
Best known for being one-half of the talent behind the cult streetwear label along with Ed Davis, few are aware that Ng is also a bit of a nerd at heart. Yet, the self-professed scholar of subcultures has been collecting Magic: The Gathering cards way longer than he's been collecting sneakers—a thread that continues today, albeit in the form of his top-of-the-line Predator Helios 300 gaming laptop and other gaming paraphernalia.
Featuring the 12th Gen Intel® Core™ i9-12900HK processor, the Predator Helios 300 can deliver up to 28% faster gaming than the previous mobile gaming leader in the market; while content creators can enjoy up to 43% higher performance in 3D rendering over the last generation of gaming laptops. Broad memory support is also available for DDR5/LPDDR5 and DDR4/LPDDR4 modules up to 4800 MT/s—a first in the industry for H-series mobile processors.
Get a glimpse into Ng's idea of fun, and learn more about the Predator Helios 300, as we dive into his Essentials picks.
Predator Helios 300 Laptop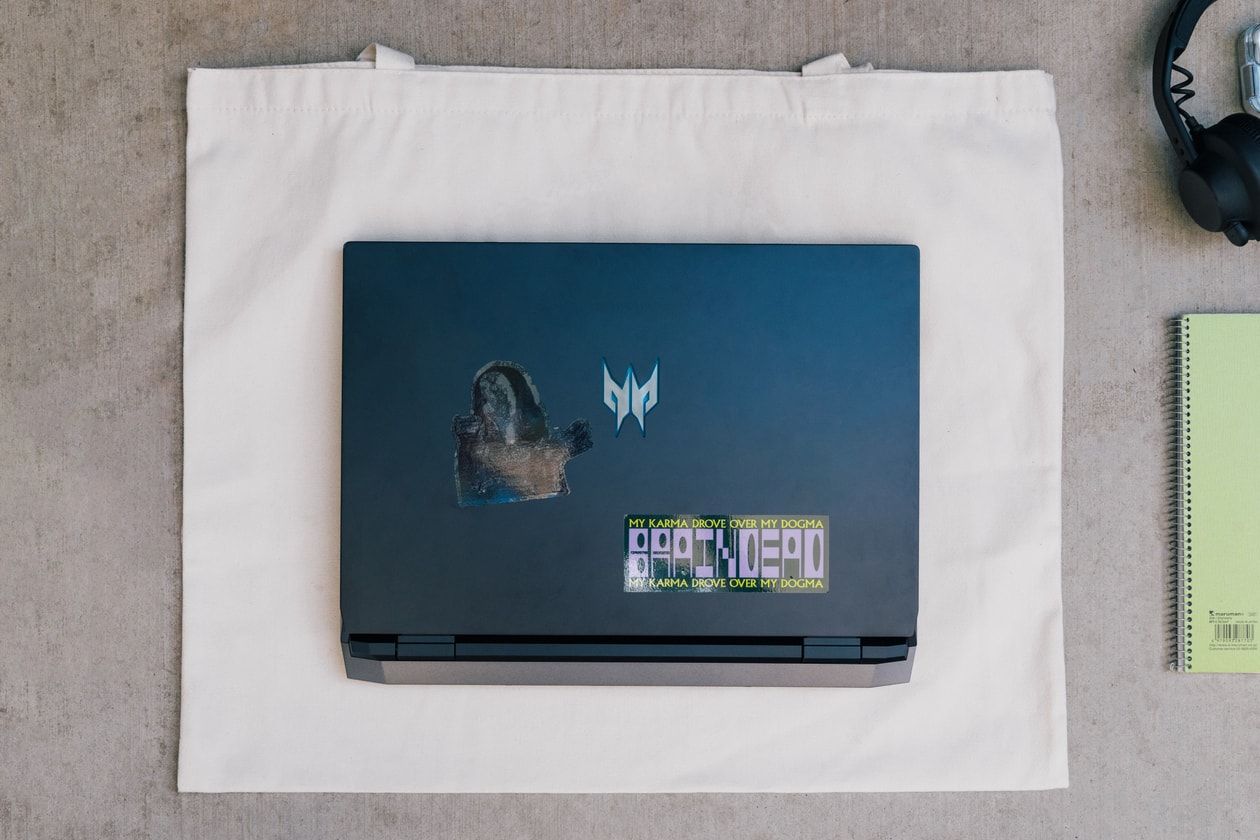 The laptop's exterior really fits my aesthetic—I love the all-black chassis and light bar, and the lid even features a turquoise-backlit Predator logo and angled lid corners for a sleek look. I can't go a day without using it, especially during the pandemic where everything needs to be done on a laptop, like Zoom calls, hosting online events, getting in touch with friends, etc. When I want to play video games, I can just open my Predator laptop and play Warhammer and other computer games anywhere I am.
Magic: The Gathering Cards
1 of 2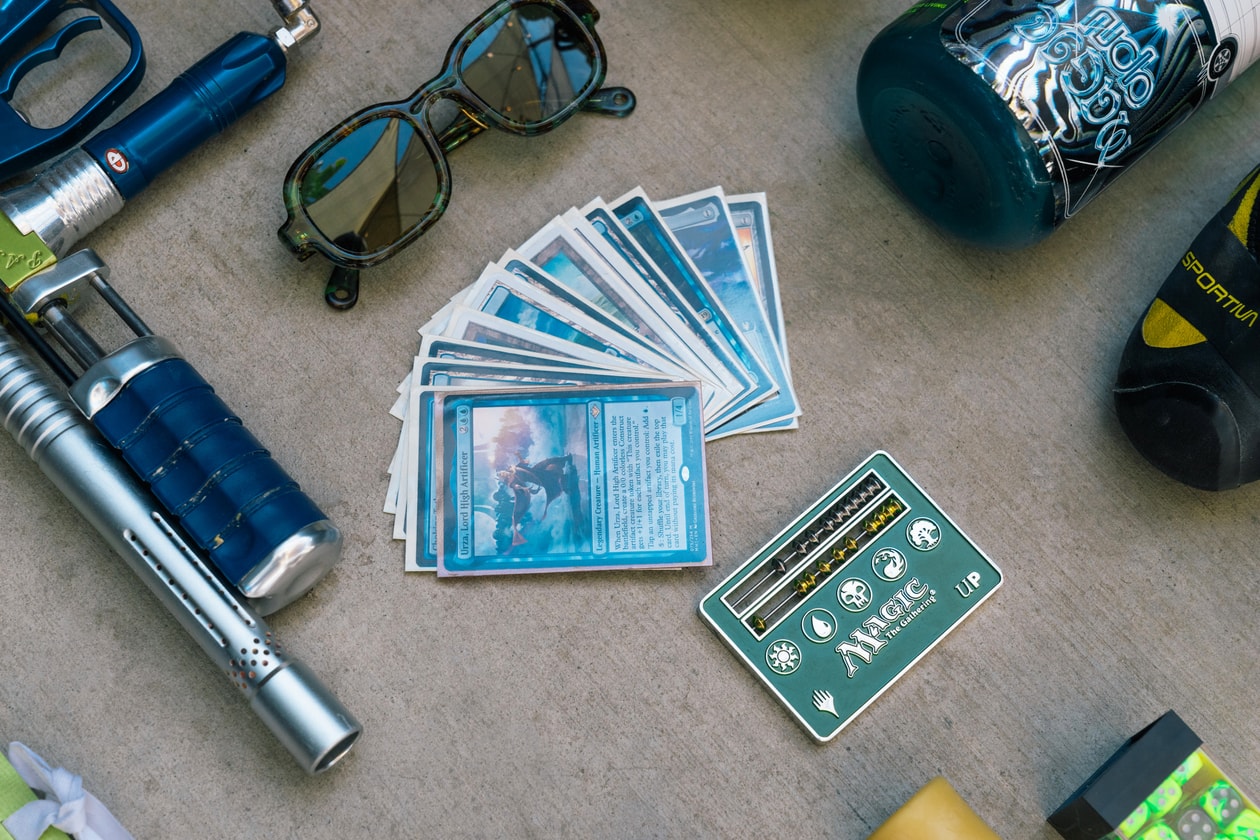 2 of 2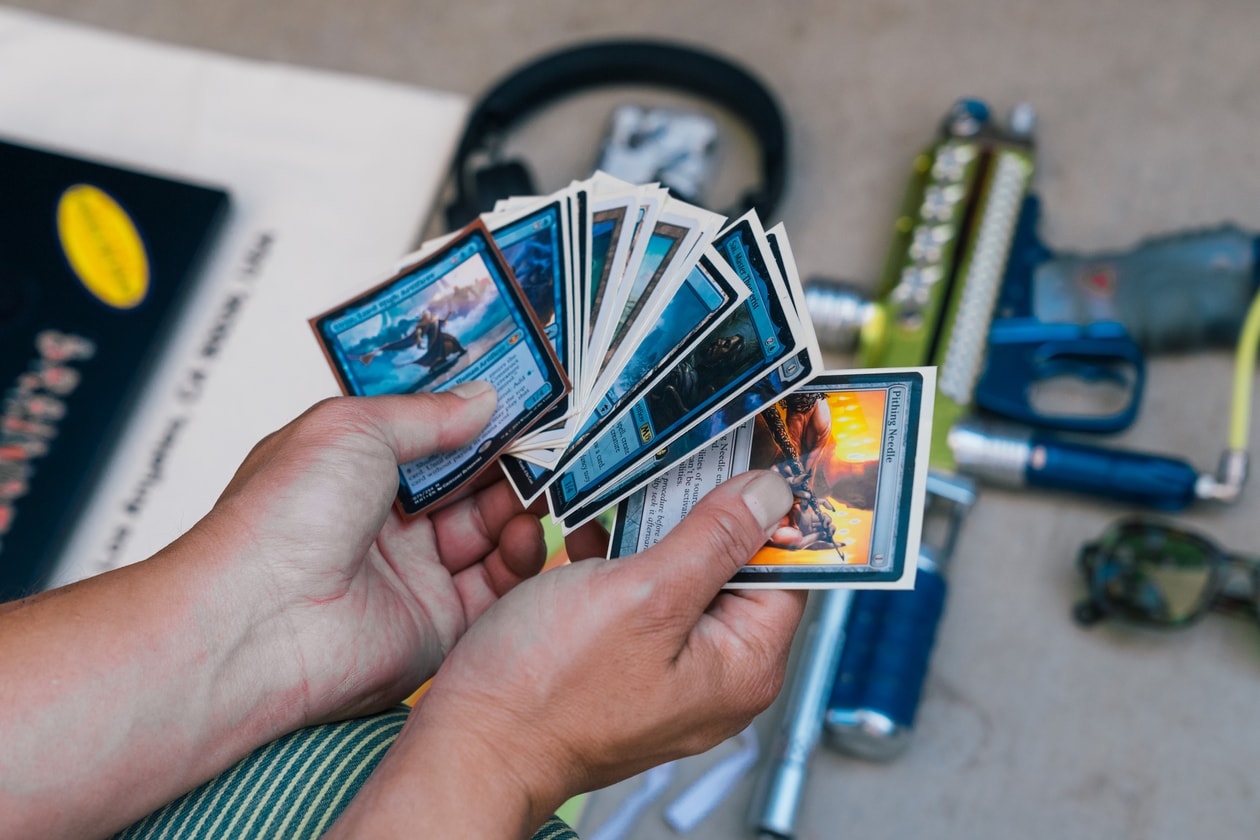 My Essentials are all related to my hobbies and interests. I love games—a big part of my life is Warhammer and Magic: The Gathering. Tabletop physical games are so nice and tactile. I always keep my Magic: The Gathering decks with me wherever I am; even though it was released in 1993, I still believe that it's the best portable game around.
Brain Dead Saucepan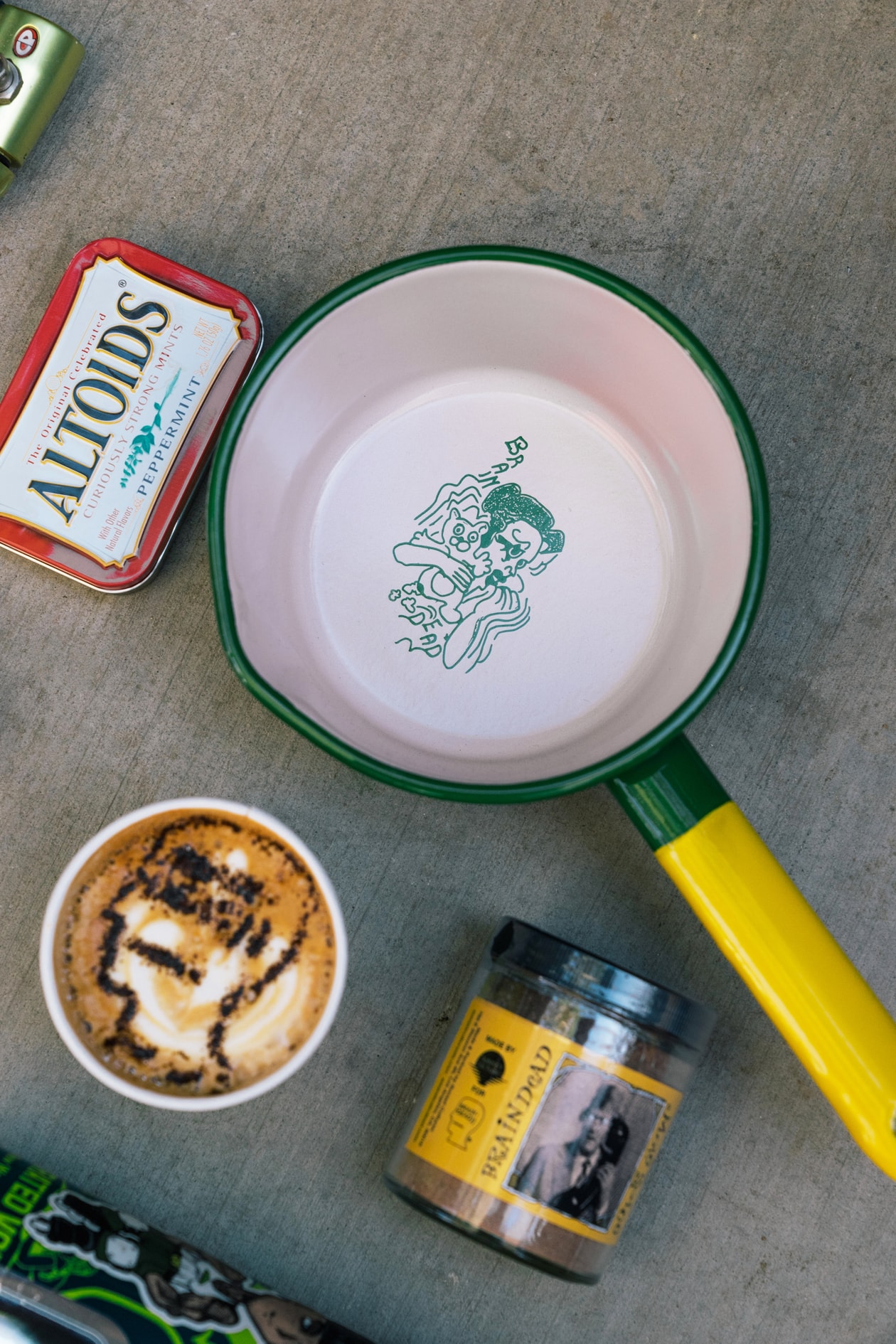 As you might already know, we used to sell pasta in the shape of the Brain Dead logo head too—it's a fan fave, and happens to cook pretty nicely in this saucepan. In Japan, you can always find "thank you" written in Japanese at the bottom of a ramen bowl, which I thought was genius, so I decided to make something similar to my brand, but with my own twist.
Brain Dead Coffee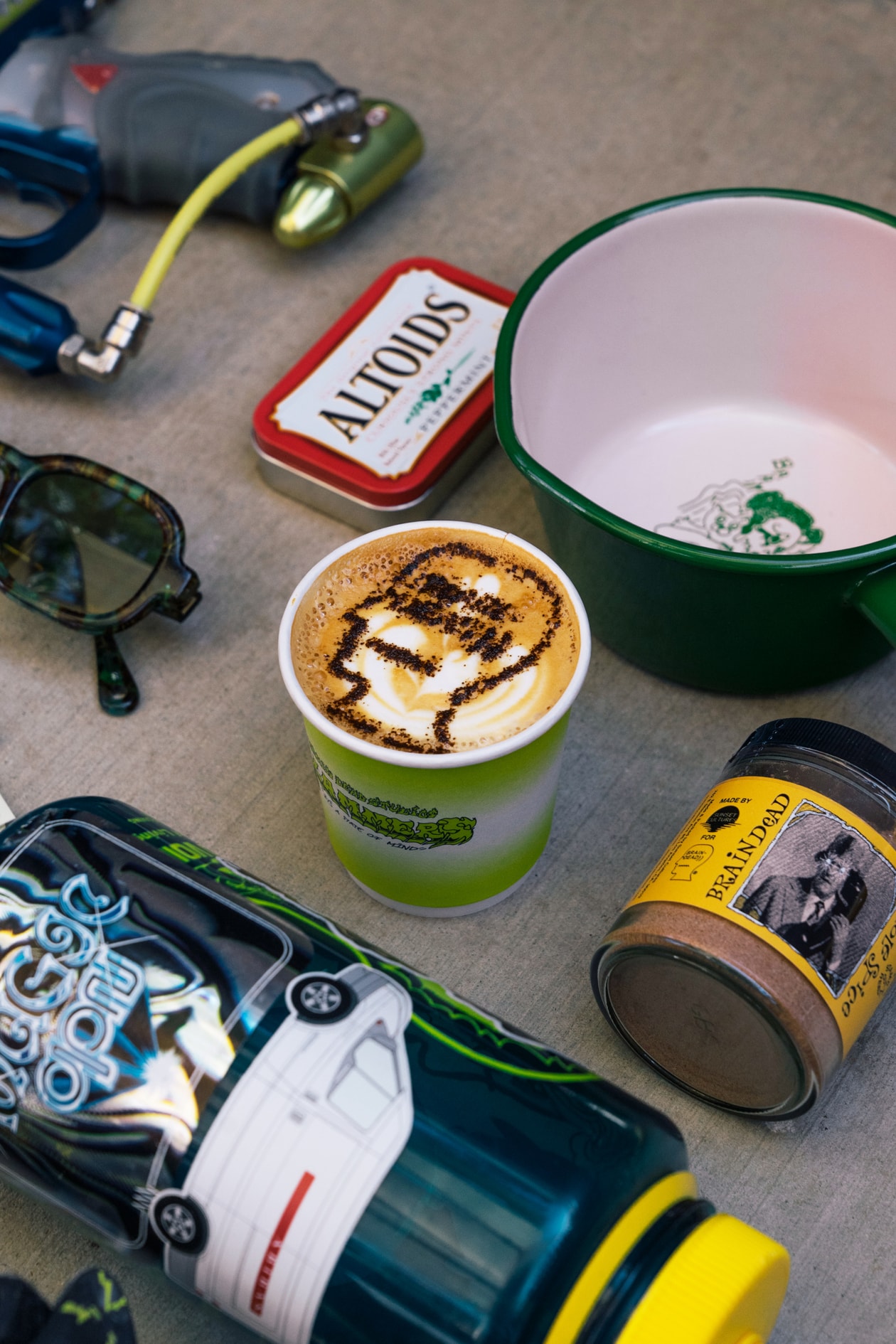 Having hot coffee in the morning is my ritual now. These years since the opening of Brain Dead Studios, I've also started re-visualizing food and drinks. When people come to watch a film, they can get food from our Slammers Coffee lounge—I want them to be eating food that was cooked by Brain Dead Studios. That's part of the fun too.
Laptop Stickers
1 of 2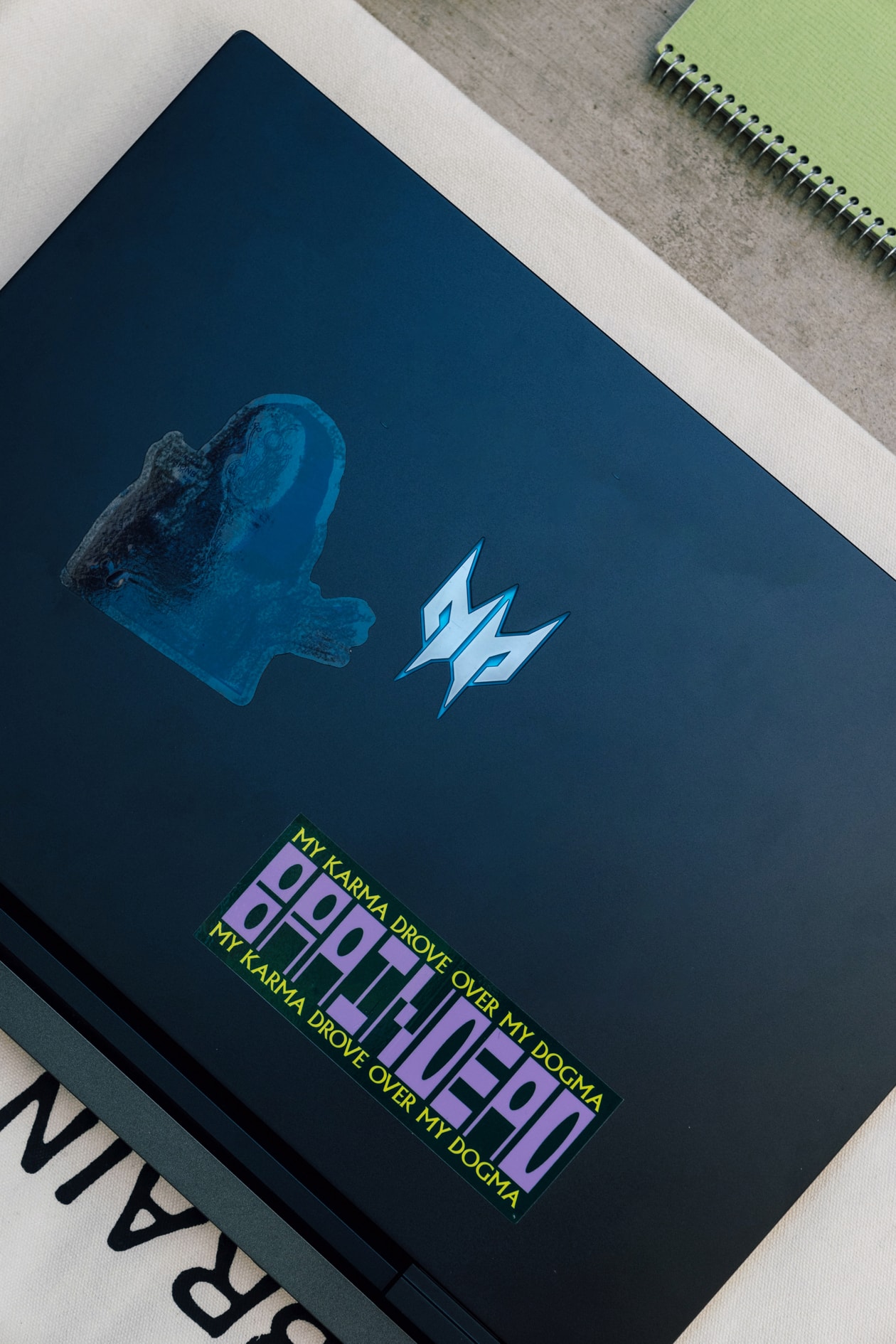 2 of 2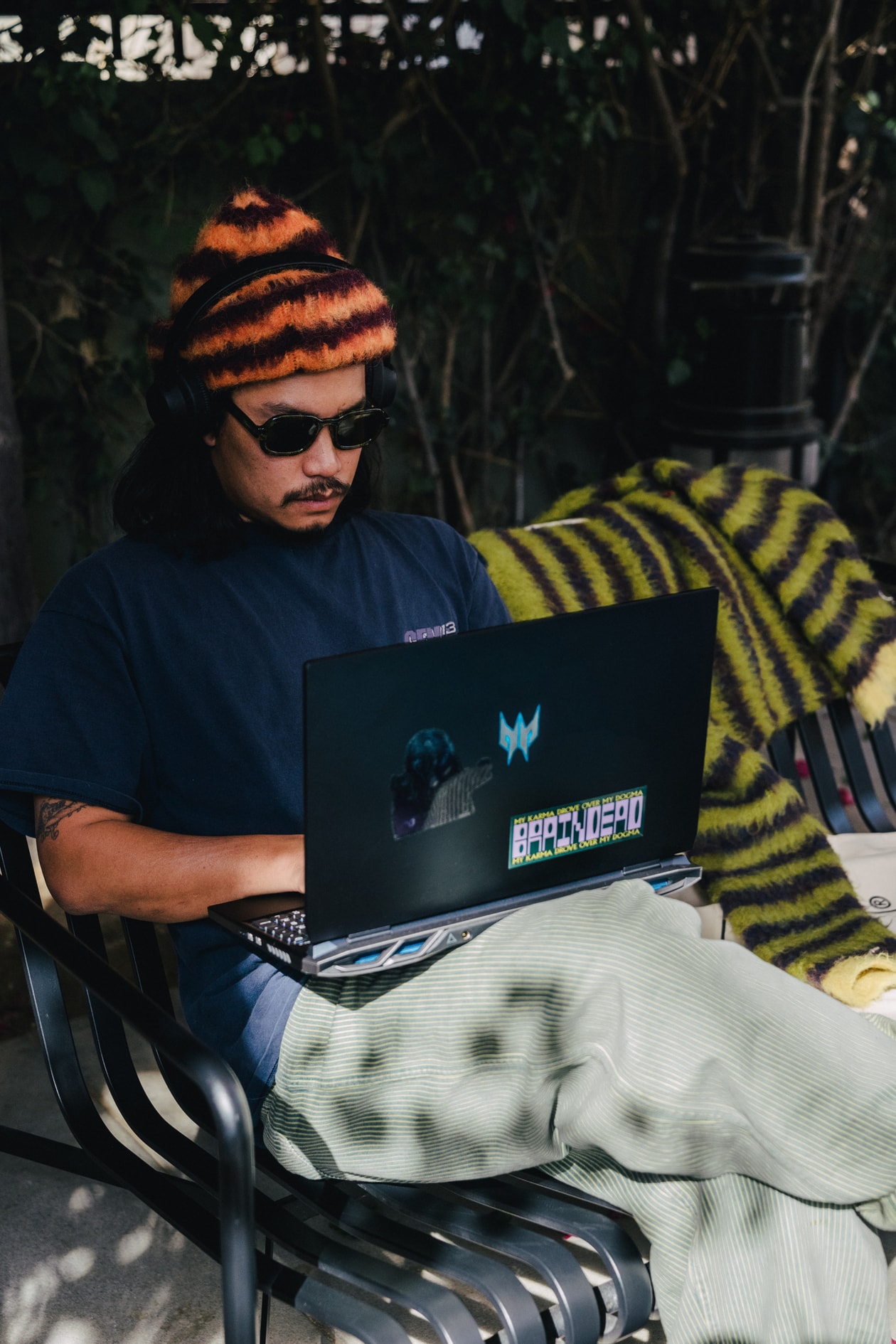 I've always loved personalizing everything I own. That's why I can't have enough stickers on my laptop—and they're pretty much all designed by me.
1 of 3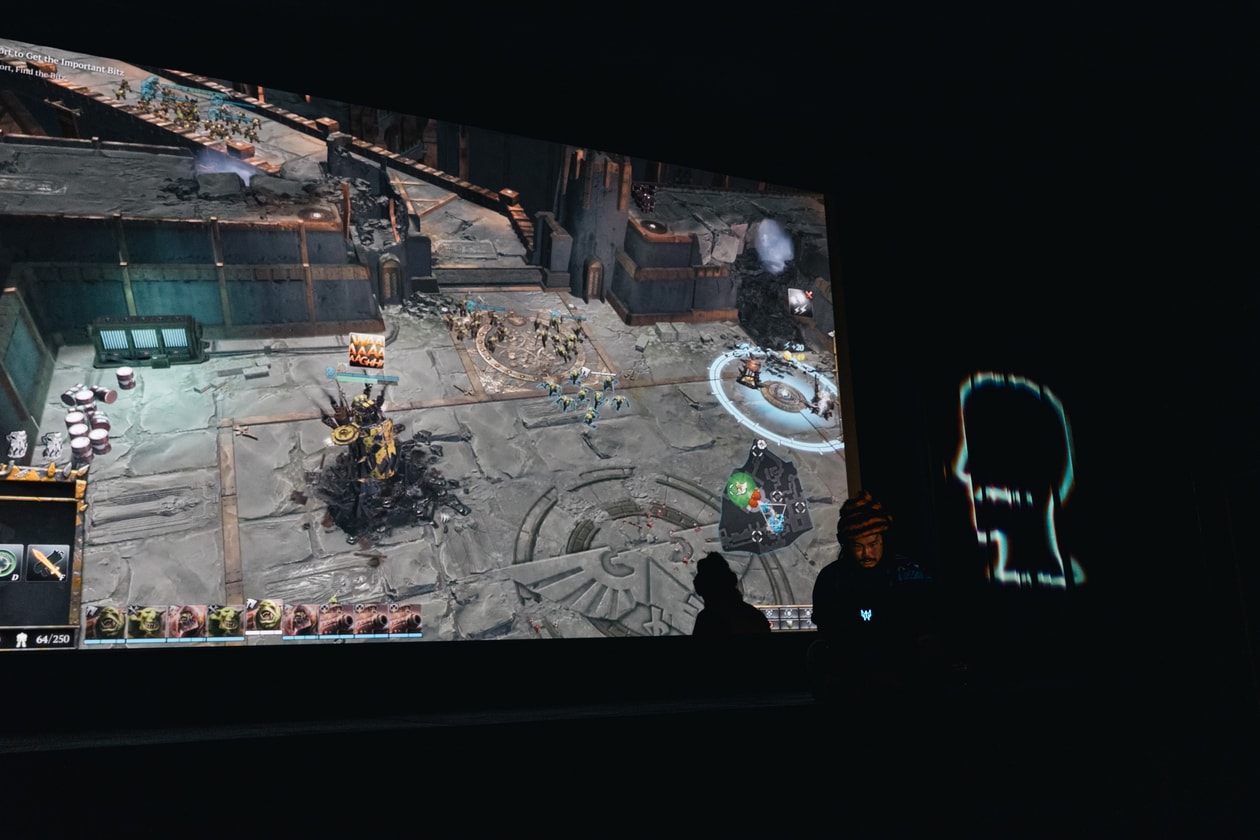 2 of 3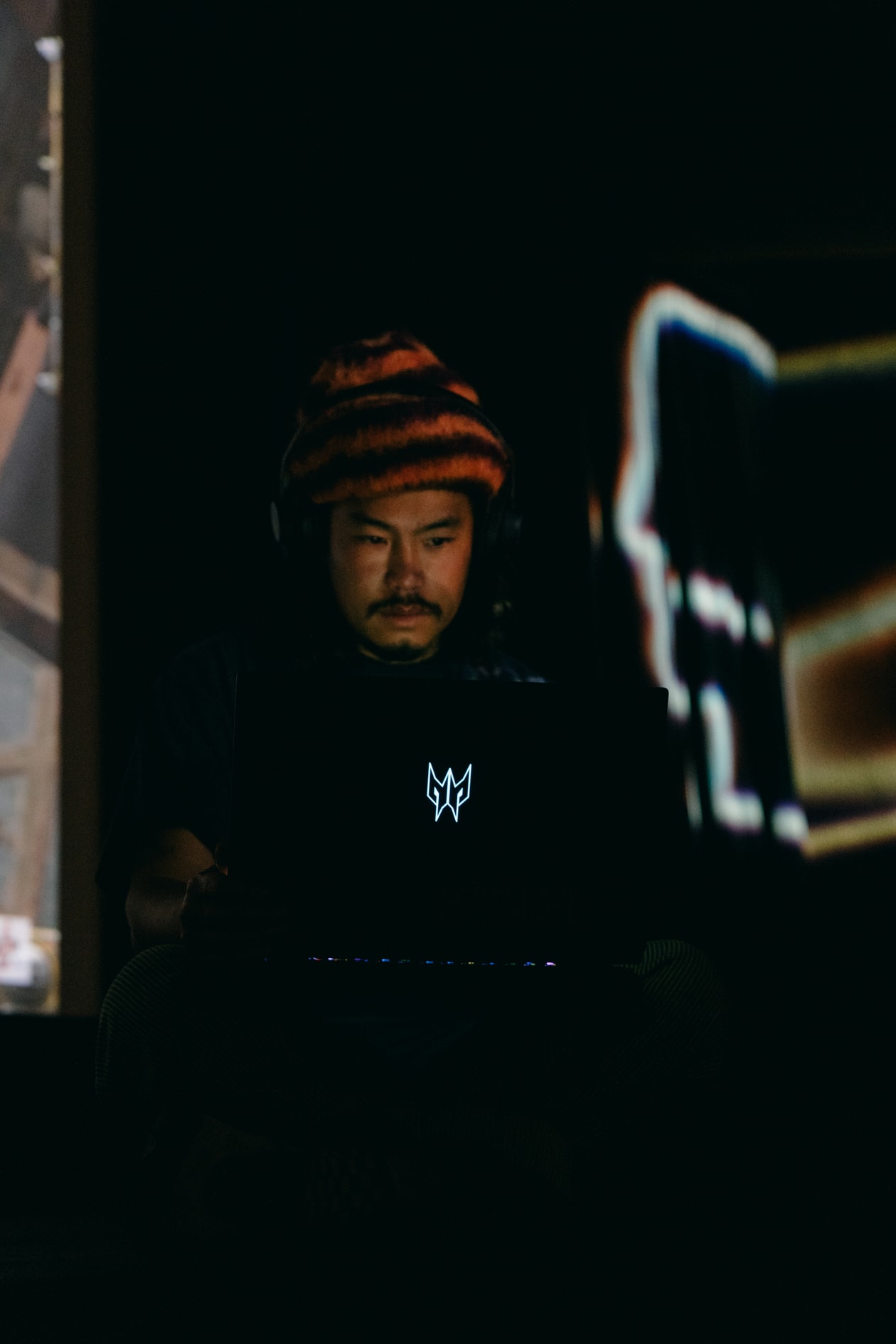 3 of 3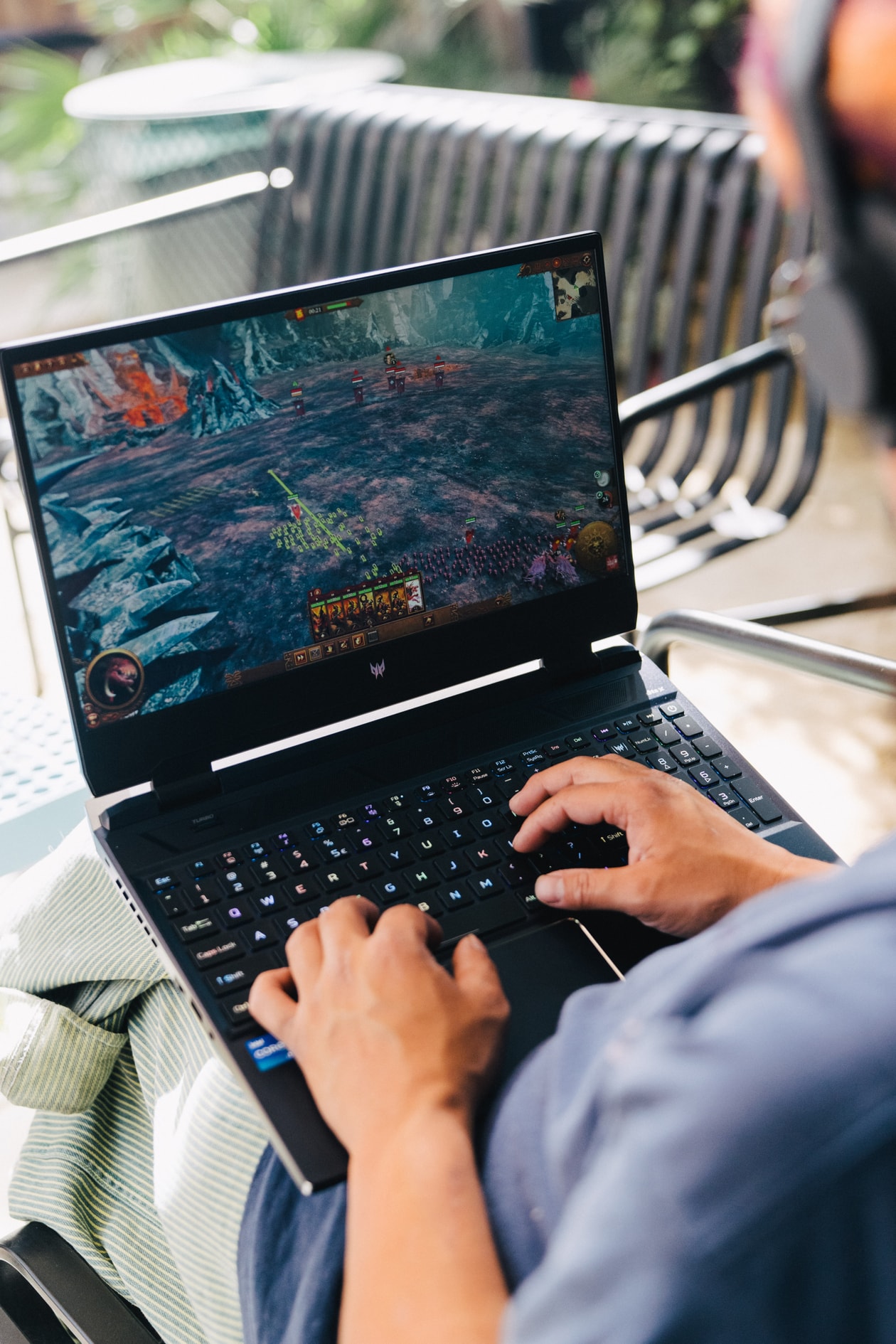 What have you been up to lately? Anything exciting?
I have been obsessed with games—everything from Magic: The Gathering and board games, to Warhammer and video games—plus everything around the sun!
What are some gadgets that are, in your opinion, best for gaming or designing on a daily basis?
Gadget-wise, I love my headphones. I use aiaiai Bluetooth headphones for making music mixes and gaming, and I use my in-ear headphones when I'm just skating or hanging. A laptop that does everything is also essential; I really value convenience and a multifaceted design.
What kind of features do you look for in a laptop?
It has to fit my lifestyle because I'm always designing for my brands and products, but I'm also gaming and watching things like horror films. I like my laptops to be thin, but not necessarily too light, as long as it's thin enough to put in a tote bag with other items—as you can see, I bring a lot of stuff with me. Faster connectivity and broad memory support are important, because I always have loads of software open at the same time and am trying to download new programs too. When I'm in a gaming session, I also need a good cooling system so my laptop doesn't burn my thighs.
What do you like about the Predator Helios 300?

It definitely feels way faster than anything I've used before, thanks to the 12th Gen Intel® Core™ processor—so it's perfect for content creation and 3D rendering, as well as gaming. The large touch panel is really responsive, which is a huge plus.
Where is your favourite gaming spot?

My theatre [at Brain Dead Studios]. We are able to project whatever's on my laptop and play on the big screen! We also just hard-wired the theatre for game streaming.
I'm not a pro-gamer, but the new 12th Gen Intel® Core™ H-series mobile processors in the Predator Helios 300 deliver desktop-calibre performance on the go so I can basically use it anywhere. The Thunderbolt™ 4 port delivers transfer speeds up to 40Gbps and PC connectivity to multiple 4K monitors and accessories—the bigger the screen, the better.
Why did you get into gaming?

Because I'm so inspired by all the different worlds you can inhabit, depending on which game you're playing. I love the idea of interactive storytelling—it's something I try to translate into my designs for Brain Dead.
What do you have in store for 2022 that you want to share with our readers?
Coming up, we'll be doing a lot of really fun game-related events and shows! We're also working on a special collaboration with one of the best games ever. Stay tuned for more!
The Predator Helios 300 (PH315-55) will be available in North America in May in two different sizes: a 15.6-inch model and a 17.3-inch model. For customers located in Europe, China, the Middle East and Africa, both models have already been available for purchase since February. To learn more about Predator Gaming and the technology that drives the latest version of its most powerful gaming laptop, head to Predator's website.
Take a look at Kyle Ng's product spread above and stay tuned for more Essentials pieces in the coming weeks.
In the meantime, we recently featured artist SAMBYPEN on the series.