droppTV Announces New Utility for Bored Ape Yacht Club NFTs
Rendering the 2D character into a 4D humanoid to host a livestream shopping event.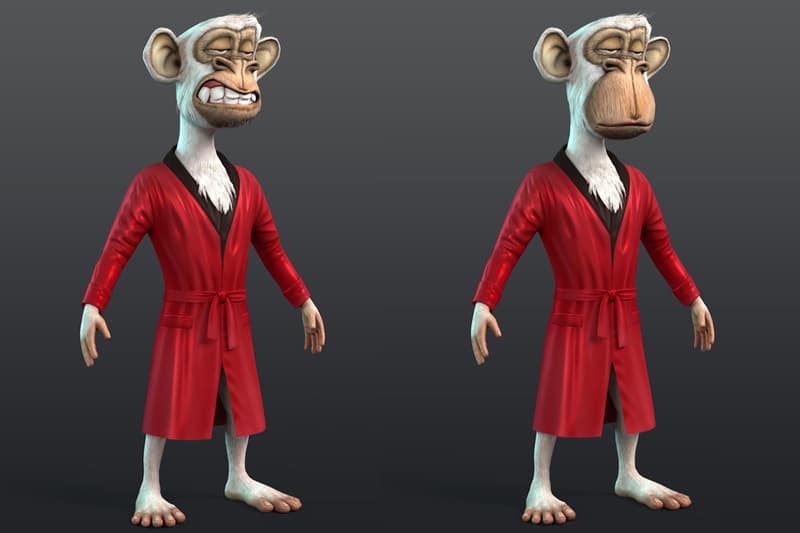 Web3 operating system droppTV has announced it is bringing an NFT from the Bored Ape Yacht Club to life, rendering Ape #7792 into a 4D humanoid.
Leveraging droppTV's proprietary artificial intelligence and mixed reality engine, Ape #7792 will enact human-like characteristics and will serve as a host on droppTV — an innovative shoppable streaming platform where creators can monetize their videos through direct commercial sales incorporated in the streaming of diverse content.
droppTV is advancing content-driven commerce through the use of AI and machine learning, a subset of AI that uses data analysis to inform its real-time algorithm and model building. Without leaving the stream of content, consumers will be able to watch and shop music videos and shows housing contemporary streetwear, exclusive merchandise and luxury goods — conveniently aired without ads and overlays. The platform has radically expanded the scope of augmented and mixed reality and its unique intersection with fashion, streetwear and music.
Rallying the impressive following of the BAYC NFT collection, droppTV plans to unveil its partnership with the owner of Ape #7792 to illuminate the emerging possibilities of its metaverse and digital twin experience in relationship with modern commerce. BAYC's ever-growing roster of celebrity collectors includes Serena Williams, Steph Curry, Neymar, Paris Hilton, Jimmy Fallon, DJ Khaled, Lil Baby, Gunna and Post Malone, to name a few.
droppTV plans to support BAYC collectors through a rollout program demonstrating the vast real-world utility and application of its NFTs, encouraging collectors to monetize and amplify the value of their digital tokens. BAYC's Ape is slated to host future droppTV content, even making an appearance at the next New York Fashion Week.
Visit dropp labs' home website to explore the trailblazing commerce platform and shop the latest lineup of luxury goods and fashion.