Buffalo Trace Is Auctioning Off a Rare Bourbon as an NFT for Charity
The limited-release whiskey was distilled in 1982.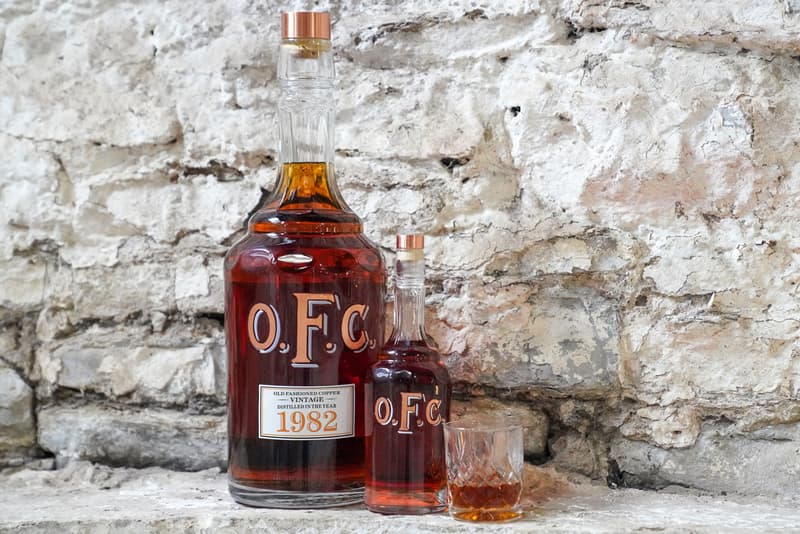 Buffalo Trace Distillery has announced the auction of its 1982 O.F.C. Bourbon Whiskey, which is named after the Distillery's original moniker, the Old Fashioned Copper (O.F.C.). As the only vintage-dated bourbon from Buffalo Trace, it will be released in a six-liter sized bottle and sold as an NFT in the first auction to take place on BlockBar, a marketplace for luxury wines and spirits.
"This remarkable whiskey transitions to a memorable finish of dried dark fruit with delightful lingering oak. All the time knowing that you're tasting history as you taste the last drops," master distiller Harlen Wheatley said. "This truly is a once in a lifetime taste experience."
With only five bottles of whiskey available, the launch arrives as part of Buffalo Trace's pledge to give away 2,022 bottles in 2022. Each of the rare whiskey bottles will hit the auction block with a starting bid of 8.83 ETH (approximately $25,000 USD). Proceeds from the auction will benefit five different charities that tackle issues ranging from food crises to HIV/AIDs healthcare. The charities named in Buffalo Trace's efforts are the World Central Kitchen, The James Beard Foundation, the Elton John Aids Foundation, The Art of Elysium and 261 Fearless.
Each of the NFTs will be able to be redeemed for the whiskey bottle beginning on December 31. Additionally, the NFT holder will receive an invitation to visit the Buffalo Trace Distillery in Frankfort, Kentucky for a private tour and whiskey tasting.
The auction for the 1982 O.F.C. Bourbon Whiskey kicks off on Monday, March 14, and continues through Friday, March 18, on the BlockBar website.
In other food and beverage news, Ghetto Gastro delivered the CRUXGG seasoned blue steel cookware collection.