Audemars Piguet Overtakes Patek Philippe To Become Fourth Largest Watch Brand
While Cartier gains ground to take the No. 2 spot.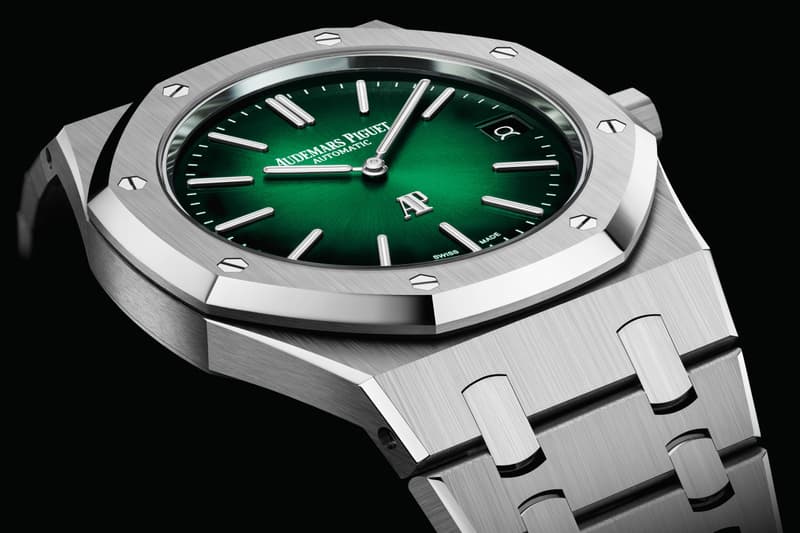 Audemars Piguet has crept past Patek Philippe in sales over the past year according to a respected annual industry report.
The report – compiled by investment bank Morgan Stanley and Genevan consultancy, LuxeConsult -  estimates that Audemars Piguet turned over CHF 1.58B (approximately $1.7B USD) in 2020 against Patek Philippe with CHF 1.53B ($1.65B USD). It is the first time since the report was first published five years ago, that Audemars Piguet has placed higher than Patek Philippe.
Customers actually spent more on Patek Philippe at the register ($2.19B USD vs. Audemars Piguet's $1.91B USD) but because AP retails the majority of its pieces direct to customers it got to hold on to more of the proceeds, whereas Patek Philippe had to share more of its sales with its retailer partners because of its wholesale approach.
Patek Philippe's estimated average retail price also appeared to tumble from CHF 35,194 ($37,965 USD) in 2020 to CHF 29,853 ($32,200 USD) last year – perhaps attributable to the attention the brand lavished on its outgoing stainless steel Ref 5711/1A model – while in the same period Audemars Piguet managed to grow its average sales price by nearly CHF 5,000 ($5,390 USD).
Patek Philippe even fell a second spot in the ranking, falling from 4th in 2020 to 6th in 2021, as a result of Longines once again ramping up its massive production capability by 20% from 1.5M watches in 2020 to 1.8M last year. This gave it net sales of CHF 1.54B ($1.66B USD).
Overall the report shows the watch industry has recovered to pre-COVID-19 levels, with Rolex strengthening its already dominant position, giving the brand 28.8% market share (up from 24.9% in 2020). The fabled brand is thought to have produced just over one million watches in 2021, with retail sales worth an estimated CHF 12.07B ($13B USD) in 2021, with the brand hanging onto CHF 8.05B ($8.68B USD) of that sum.
Cartier overtook Omega for 2nd place, achieving net sales of CHF 2.39B ($2.57B USD) vs CHF 2.2B ($2.37 USD). Cartier ramped up its production by 22% – from 490,000 watches in 2020 to 600,000 in 2021 – while Omega managed a more modest 14% increase in watches – 570,000 up from 500,000.
Elsewhere in the ranking Hermes and Chopard, both of which are pushing new stainless steel models, entered the Top 20.
According to the report, one of the biggest success stories of 2021 was high jewelry brand Van Cleef and Arpels with its watch business jumping from 26th to 17th, with turnover more than doubling from CHF 153M ($164.8M USD) to CHF 404M ($435M USD). The company not only produced 38% more watches, but it also saw its average sales value jump 75% from CHF 34,837 ($37,500 USD) to CHF 60,772 ($65,400 USD).
The Top 20 brands listed in the report are Rolex, Cartier, Omega, Audemars Piguet, Longines, Patek Philippe, Richard Mille, Tissot, IWC, TAG Heuer, Breitling, Hublot, Vacheron Constantin, Jaeger-LeCoultre, Tudor, Panerai, Van Cleef & Arpels, Chopard, Hermes and Bulgari.
In other watch news, Omega drops 6,000m rated Ultra Deep diver collection.