Silk Sonic Celebrates Valentine's Day With Cover of Con Funk Shun's "Love's Train"
Bruno Mars revealed that the 1982 cut is "one of Silk Sonic's favorite songs."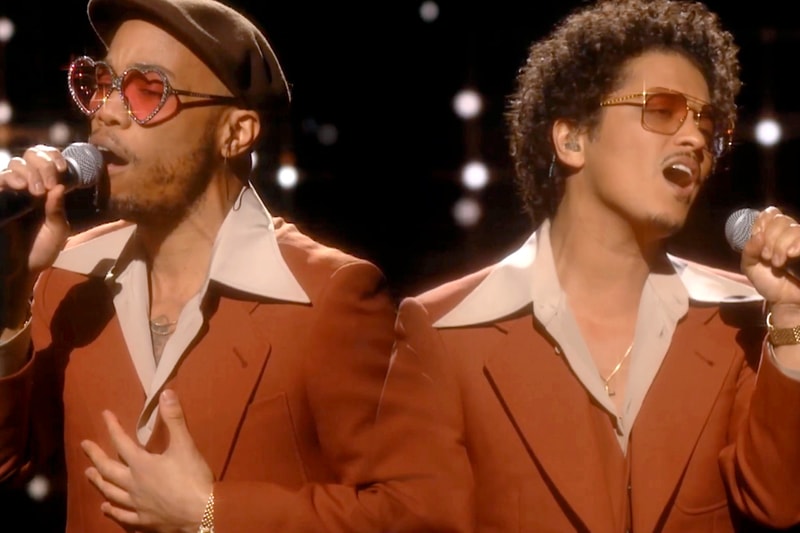 Silk Sonic has delivered a cover of Con Funk Shun's 1982 cut "Love's Train" just in time for Valentine's Day.
Bruno Mars announced the release of the cover on Instagram with a short caption detailing his and Anderson .Paak's love for the To the Max track. "This is one of Silk Sonic's favorite songs originally recorded by the group Con Funk Shun," he wrote. "Every time @anderson._paak and I get behind instruments we play this. We love this song so much we wanted to sing it for y'all. #HappyValentinesDay Beautiful people. #LovesTrain available everywhere."
The cover arrived just shortly after .Paak appeared alongside Dr. Dre, Eminem, Kendrick Lamar and Mary J. Blige at the Super Bowl LVI Halftime Show, where he played drums for the celebrated performance. It also follows Silk Sonic's recent addition to Fortnite, with sets that include full outfits.
Stream Silk Sonic's "Love's Train" cover on Spotify and Apple Music.
View this post on Instagram
In other music news, tickets for Ye's DONDA 2 EXPERIENCE PERFORMANCE are available now.