Kanye West Officially Enlists NFL Receiver Antonio Brown for Donda Sports
Brown will "bring an athlete perspective to all aspects of the organization."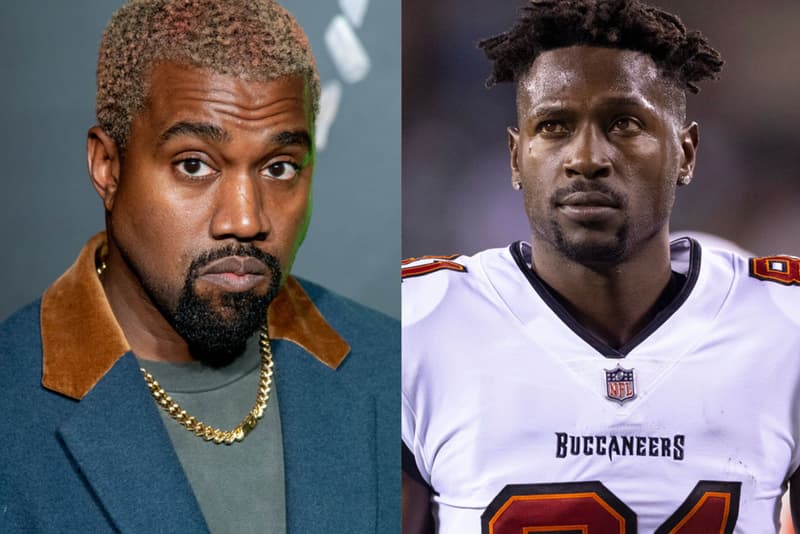 Former NFL Pro-Bowler and Super Bowl Champion Antonio Brown will join Kanye West's Donda Sports, the organization announced this week.
After Brown announced last month that he was working on the brand with Ye, Donda Sports on Tuesday released a statement confirming that Brown will assist Ye and Justin LaBoy in bringing "an athlete perspective to all aspects of the organization."
"Donda Sports was founded with the vision of providing holistic support to athletes during and beyond their sports career," the statement reads. "Donda Sports is a limitless organization centered on professional and wellness support in equal measure with the ambition to work with athletes across all genders, divisions and sports."
"We're just excited about the Donda sports brand, and making this thing a competitive sports brand to the athletes," Brown said in a recent interview. "I don't think there's a lot of fashion lines for athletes, wearing fashionable and comfortable clothes, so with a guy like Kanye West, being able to partner with him and work with him to provide more creative, genius ideas for fashion looks for athletes in general… I'm just grateful for the opportunity here soon, to share what we've got with the world."
As part of the organization, Ye's Donda Academy houses Chicago's top high school basketball players on its home team, the Donda Doves. The team is scheduled to play its homecoming basketball game on February 5 at 5:30 p.m. CST at Chicago's Credit Union 1 Arena at UIC. Tickets for the event are available to purchase on Ticketmaster.
Elsewhere, watch Bad Bunny return to WWE to take on Brock Lesnar at Royal Rumble.