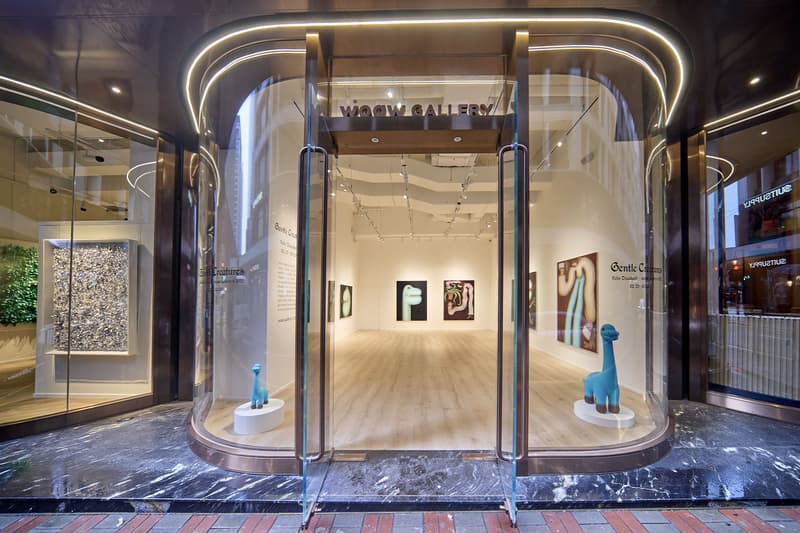 1 of 7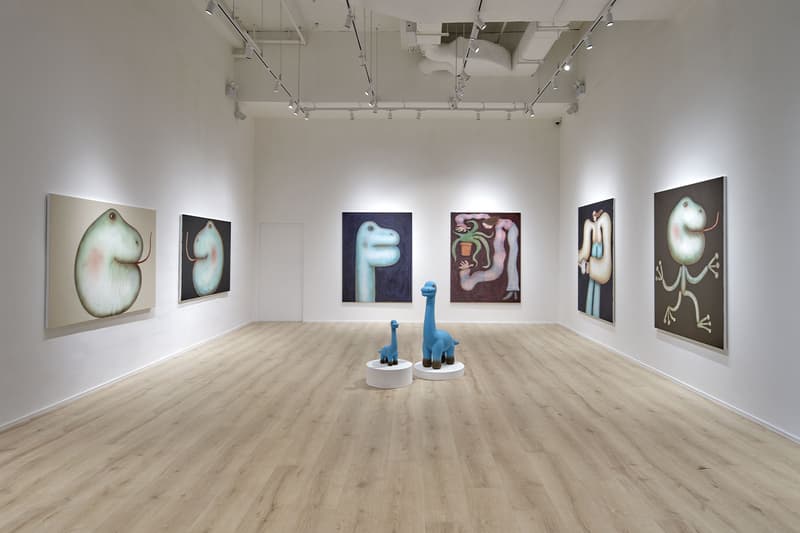 2 of 7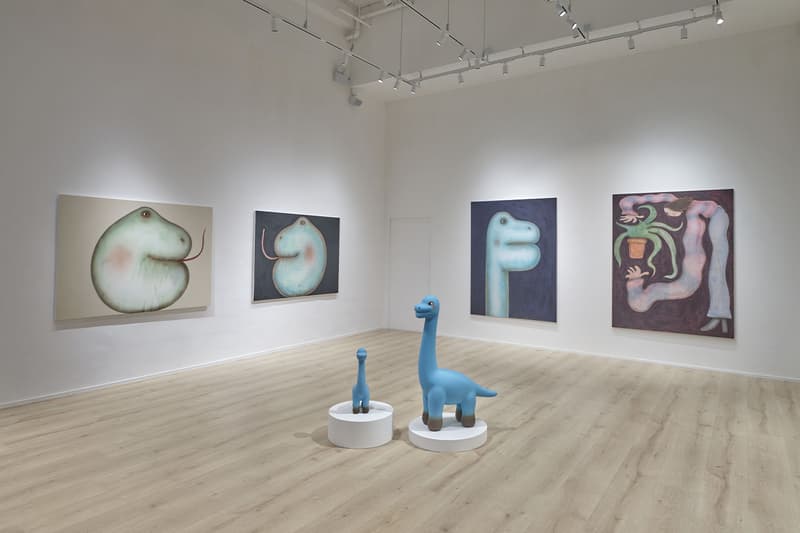 3 of 7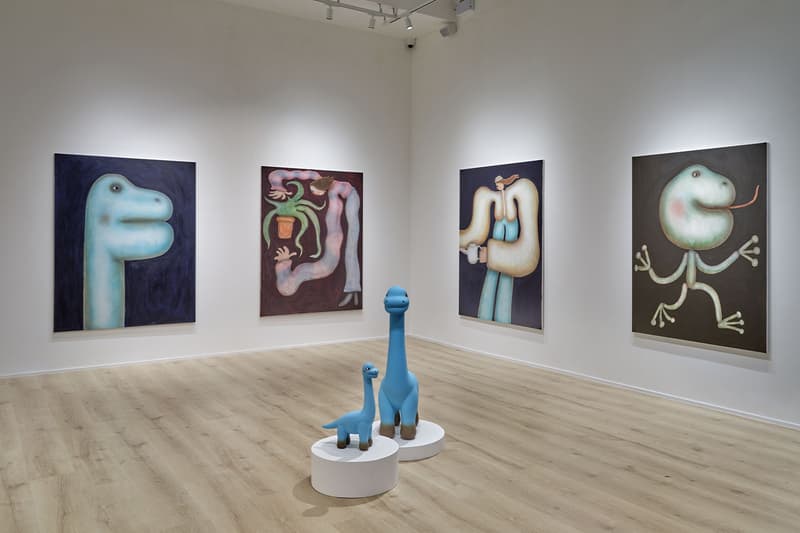 4 of 7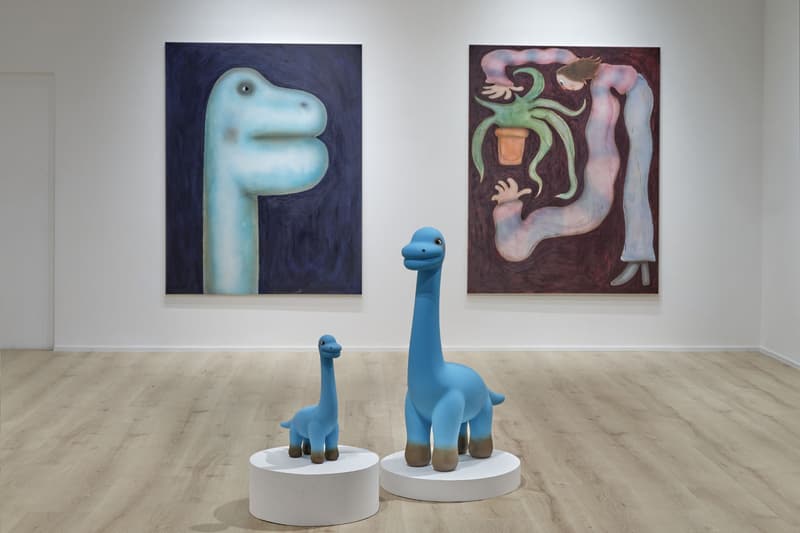 5 of 7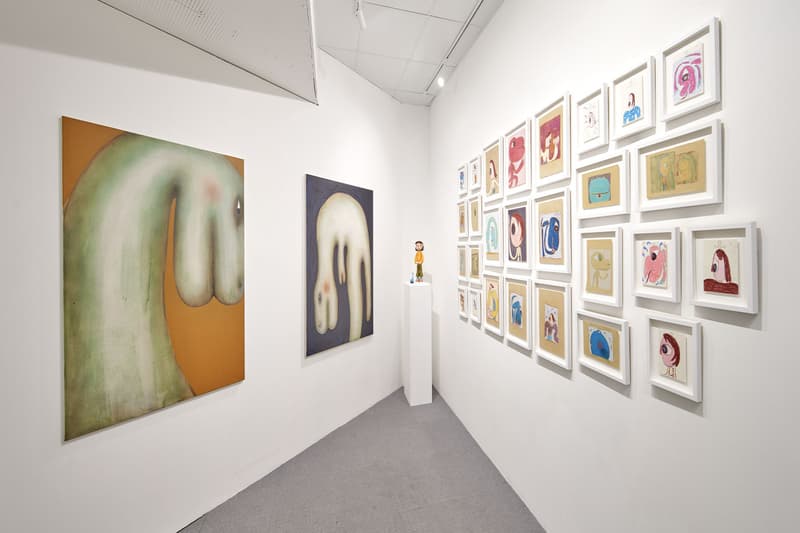 6 of 7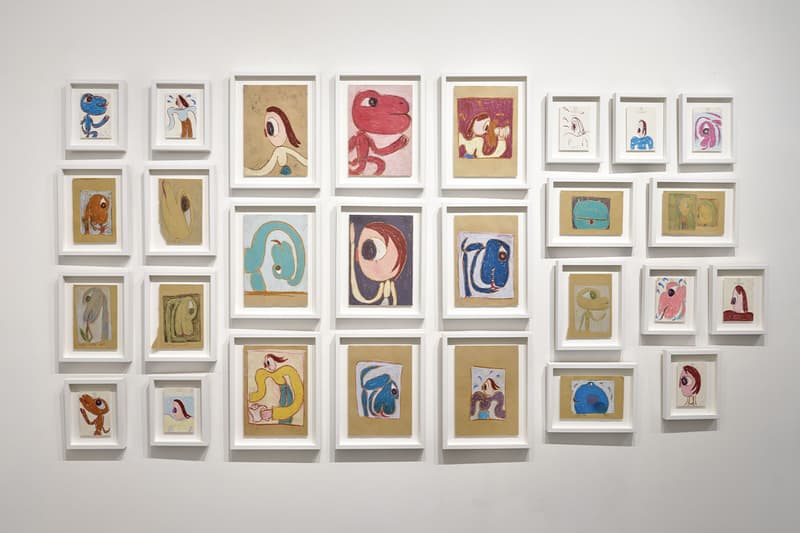 7 of 7
Felix Treadwell Bridges Periods of Time With His "Gentle Creatures" at WOAW Gallery
Finding comfort within sharing similar aspects of loneliness and vulnerability.
---
WOAW Gallery welcomes Britsh-artist Felix Treadwell to Hong Kong with his first solo exhibition entitled "Gentle Creatures." The Taipei-based artist extracts inspiration from both Eastern and Western cultures and ties them in a contemporary landscape with soft and playful characters enlightened by childhood favorites.
Created within months expanded between two different continents, Treadwell's recent works communicate the connection expanding over millions of years between two personalities who both share similar aspects of loneliness and vulnerability. On one side of the green, his predominant character "Feelo" takes on an adolescent form going about small daily moments within part-time jobs and hobbies while the Brontosaurus dinosaur "Twig" walks through everyday journeys long ago.
With such fleeting lives, there is beauty and tranquility found within day-to-day routines that tend to be overlooked. Grouped together the paintings represent beings who are shaped by these habits and share hints of similarities yet are still different to distinguish the uniqueness amongst them. Treadwell looks to exude comfort within quiet suffering despite the constant pull of time and continuity of existence.
HYPEBEAST: Which comics or anime series served as a huge inspiration for your work?
Felix Treadwell: It may not appear like it at first, but Berserk. I'm into dark fantasy. It was one of the first comics I got really into. I think that's my favorite. I haven't watched anime for ages, but that one's a classic. I've actually watched Attack on Titan, but that's more contemporary. Death Note is good too.
Why the emphasis on the Twig, the Brontosaurus, specifically?
It's more like I was trying to depict these two periods in time. Millions and millions of years ago and placed in one contemporary setting. I felt like this became more like the protagonist from that time period whereas this girl, "Feelo," is the protagonist from this contemporary period. When put together they have this conversation over an expansive time. It wasn't really intentional at first, but I guess this character kind of personified everything I was trying to convey within a human and a dinosaur setting. This kind of anxious but curious, young character searching the world.
Is there a difference between you utilizing Twig as compared to the T-Rex?
I guess the T-rex is symbolic as a dangerous, threatening creature and this creature, "Twig," has more warmth and a pure innocence to character. So similar to the human — kind of dumb, naive and stupid but at the same time endearing I hope. I like the fact that they're this kind of vegetarian dinosaur. They just eat leaves all day. I like the design of them. For this concept, I just felt there's more of a companionship between these two characters in comparison to the T-rex.
Are your characters based on people you know?
In the world of this exhibit, Feelo grew up into an adolescent teenager dealing with life's real problems. Basically, I just recently want to narrow it down with only one human within all these different scenarios. Feelo was always based on the backbone of my upbringing, even though it's a girl. It is me still. But it's also like my ex-girlfriend. Something just bleeds into your work subconsciously. It's a mix of the symbolism of humans' lives. So for the future, I do think want to make it as direct with given names – just ambiguous.
What made you decide to move to Taipei? Was this particularly for art?
I knew some art collectors from Taipei and they knew I was there on holiday a few years ago. They introduced me to a gallery there and they said they wanted to work together. I started building out a relationship with them. It wasn't my plan honestly. It was just put into place. It was meant to be just a temporary collaboration that eventually turned into over a year. I really like it a lot. If you try to kind of force yourself into a different culture, it benefits you and you get a really good perspective on life.
What would you like viewers to take away from this exhibit?
I'd like to show them that it's okay that you're insecure. I guess it's like with who these characters are, they're all suffering and have to face mental depression in their minds. Despite what we show, we're all very lonely. Especially making these works in this period of time when I was very lonely. Life was in a very weird position. I felt like I wanted to reassure people with these works that there's still a connection even though they're separated by millions of years. As living things, we all have a connection and our time is so short that it's really important to enjoy the journey together.
"Gentle Creatures" is now on display at WOAW Gallery from February 25 to March 17.
In case you missed it, AllRightsReserved collaborated with Scott Kahn on a sculptural lamp.
WOAW Gallery
9 Queen's Road Central,
Central, Hong Kong