Ryan Coogler Talks Initial Plans for 'Black Panther: Wakanda Forever' Storyline
Detailing plans in a new interview with 'The New York Times.'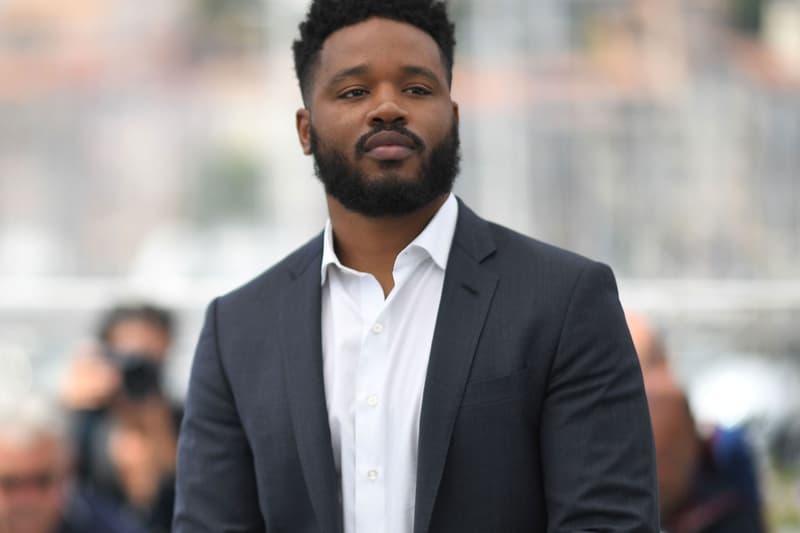 Ryan Coogler has shared his initial plans for Black Panther: Wakanda Forever, prior to star Chadwick Boseman's untimely death. Boseman passed away in 2016 following a four-year battle with colon cancer.
In a new interview with The New York Times, Coogler shared that the sequel originally planned to tackle the Thanos Blip from Avengers: Infinity War and Endgame and Spider-Man: Far From Home. The Blip refers to an event first introduced in 2018, where Thanos exterminates half of the universe's population with a snap of his fingers, and later restored in 2023.
"'What are we going to do about the Blip?' That was the challenge. It was absolutely nothing like what we made," Coogler told the publication. "It was going to be a father-son story from the perspective of a father, because the first movie had been a father-son story from the perspective of the sons."
Coogler revealed that the sequel movie would have seen T'Challa (Boseman) and Nakia (Lupita Nyong'o) have a child together. T'Challa would have to a reckon with a five-year period of being absent from his son's life due to the Blip.
"T'Challa was a dad who'd had this forced five-year absence from his son's life," Coogler shared. "The first scene was an animated sequence. You hear Nakia talking to [their son] Toussaint. She says, 'Tell me what you know about your father.' You realize that he doesn't know his dad was the Black Panther.
"He's never met him, and Nakia is remarried to a Haitian dude," he continues. "Then, we cut to reality and it's the night that everybody comes back from the Blip. You see T'Challa meet the kid for the first time."
Coogler went on to say that it would cut another three years ahead, with T'Challa co-parenting with Nakia.
"Then it cuts ahead three years and he's essentially co-parenting. We had some crazy scenes in there for Chad, man," Coogler said. "Our code name for the movie was 'Summer Break,' and the movie was about a summer that the kid spends with his dad. For his eighth birthday, they do a ritual where they go out into the bush and have to live off the land."
An event would then happen and T'Challa would have to embark on a mission to save the world with his son in tow.
In other entertainment news, James Cameron revealed that he shot Avatar 3 and 4 early to avoid the issue of ageing characters.