Argentina Central Bank Is Considering Honoring Lionel Messi With His Own Banknote
Potentially on the 1,000 peso bill.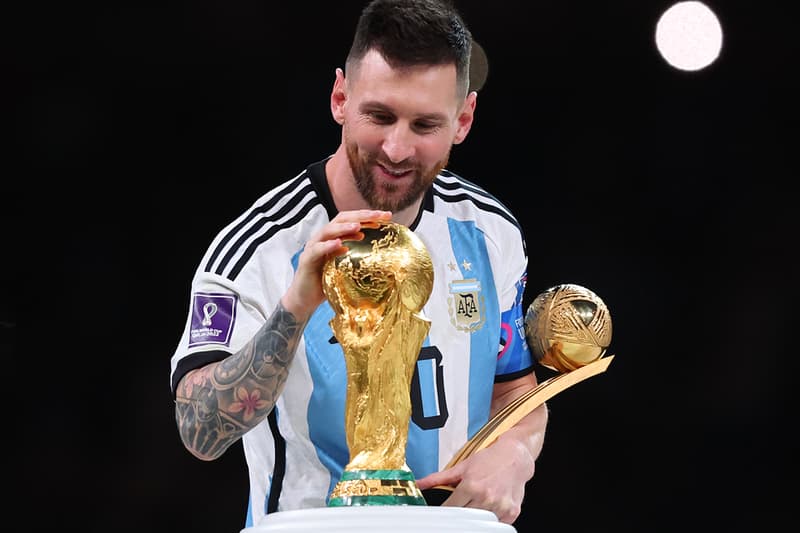 According to El Financiero, Argentina's Central Ban is reportedly considering honoring the legendary Lionel Messi with his own bank note.
Messi recently led the nation's team to win the 2022 FIFA World Cup, bringing Argentina to win the coveted trophy for the first time since 1986. Bank officials are now said to place plans in motion for a commemorative $1,000 peso banknote to celebrate the occasion. The Central Bank of the Republic of Argentina has reportedly been eager to mark the win in Qatar and has been working on ways to honor Messi's win in the final over France, long before the epic 4-2 shootout.
Mockups of the 1,000 peso note have circulated online, going viral and creating excitement amongst fans. The publication states that a key reason why they have chosen a 1,000 peso note is that it begins with "10," the number on Messi's jersey for Argentina. While on one side of the bill, Messi can be seen grinning, the other side features the group's nickname, "La Scaloneta," the proposed messaging on the other side. The term has been synonymous with the team since Lionel Scaloni took over and succeeded Jorge Sampaoli in 2018. Under Scaloni, Argentina has won the 2021 Copa America, the first-ever Finallissima at Wembley Stadium and now, the 2022 FIFA World Cup.
Argentina has not yet confirmed if these rumors are true.
In other sports news, Jake Paul recently signed a contract to join the Cleveland Browns.