James Cameron Reveals He Shot 'Avatar 3' and '4' Early To Avoid Ageing Issue of Characters
Throwing shade at the "'Stranger Things' effect where they're supposed to still be in high school, and they look like they're 27."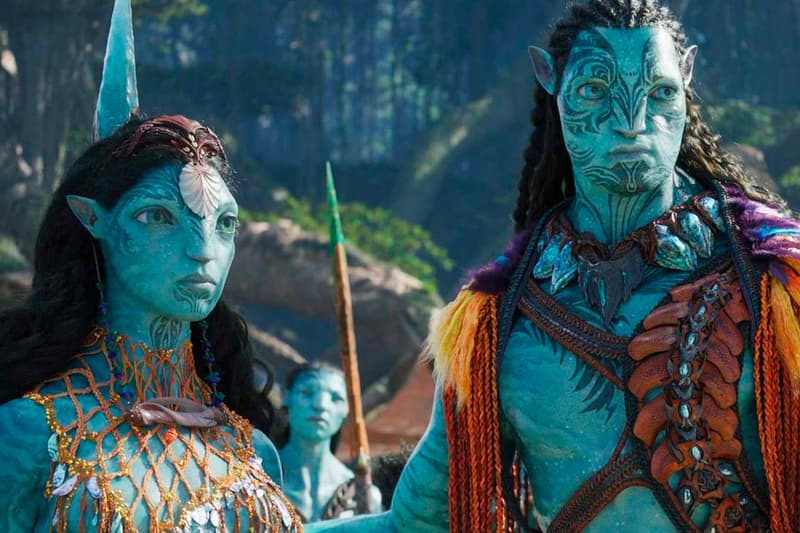 Only just a second week into its premiere, the sequel to Avatar, has been a major success at the box office. Avatar: The Way of Water has currently brought in $2.9 billion USD globally, a strong second week to start of the holiday season.
While the second film has only just been released in theaters, director James Cameron has already put his grand plans in motion for the third and fourth sequels. In his recent interview with Entertainment Weekly, Cameron noted that he deliberately left "a couple [of] questions" unanswered, "You can call it sequel bait, but I'm not trying to justify a sequel. We've already shot the other damn movie. I don't have to sell it to anybody."
The recently released sequel has introduced a number of child characters, including Tuk (Trinity Jo-Li Bliss, who was 7 years old when cast and is now 13) and Spider (Jack Champion, who was 12 when cast, but is now 18). Cameron explained that due to the young characters, the first, second and third act of the fourth film had to be completed all in one production otherwise, "you get the Stranger Things effect where they're supposed to still be in high school, and they look like they're 27." Throwing some more shade at the Netflix sci-fi, he said, "You know, I love the show. It's okay, we'll suspend disbelief. We like the characters. But, you know." He had already said that Champion, who was cast at age 12 was "growing like a weed." Cameron added, ""We shot with Jack when he was 14 and 15, almost up to 16. So we were shooting him over an 18-month period."
The Way of Water, the currently untitled Avatar 3 and the start of Avatar 4 are all set to take place in close proximity to one another. Producer Jon Landau also confirmed that all the newly introduced characters will be a part of the upcoming Avatar sequels, "Each movie is going to introduce audiences to new clans, new cultures on Pandora. Once we introduce a character, they stay a part of the ongoing evolution. We just add to it. So you can expect to see the Metkayina that you meet in this movie in subsequent movies. There are other clans that we'll introduce in movie 3 that you'll see in movie 4 and so on and so forth."
The complete Avatar franchise is expected to consists of five films in total. The third film is said to already be finished, as it was shot simultaneously with The Way of Water and is scheduled for December 20, 2024.
In other entertainment news, The Witcher show runner has teased a season three plotline for Henry Cavill's "Heroic Sendoff."