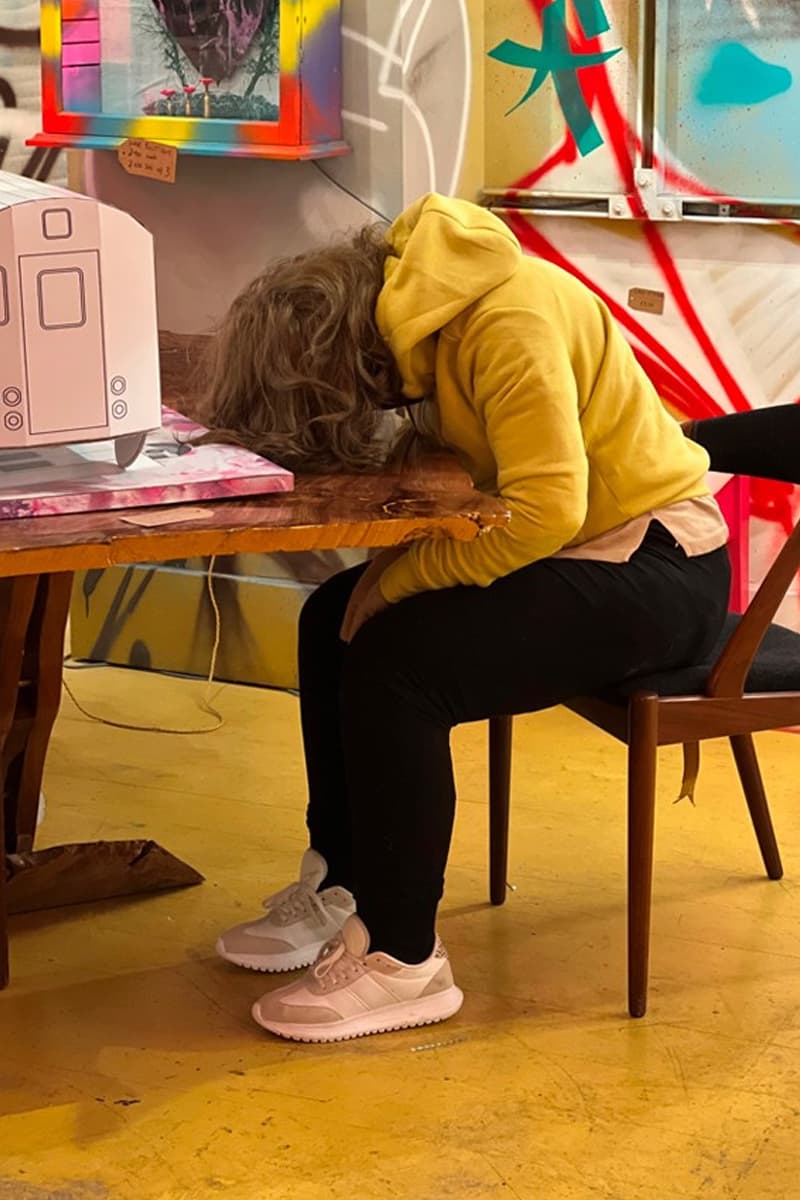 London Police Broke Into a Gallery Mistaking a Sculpture for a Dead Woman
The scene took place at Laz Emporium, the art gallery owned by Banksy's former agent, Steve Lazarides.
---
Late last month, London's Metropolitan Police received a call that a woman had sat face-first unconscious inside Laz Emporium — the art gallery owned by Banksy's former agent, Steve Lazarides. Hannah Blakemore, the gallery attendant who had been working that day had closed the store and gone up to make a cup of tea, when suddenly, she came down to see the front door unhinged with two cops staring confused.
The passed out woman happened to just be a mannequin, or rather, a sculpture entitled Krisitna. Lazarides commissioned American artist Mark Jenkins to create the piece as a strange portrayal of his sister who had once passed out nose deep in a bowl of soup.
Blakemore, who was just as shocked at the scene as the police, told Artnet News that "somebody reported that the woman here has not been moving for the last two hours", in which the officers assumed the woman had "a heart attack or she's overdosed."
It isn't the first time Kristina caused a stir. Back in October, the sculpture went on view at London interior design event Decorex, where paramedics were also called on the scene. "The work is to provoke and it's definitely achieving that," Blakemore told the police when asked why they'd have a work on view like Kristina.
Elsewhere, Banksy to sell 50 rare rat screen prints to raise funds for Ukraine.