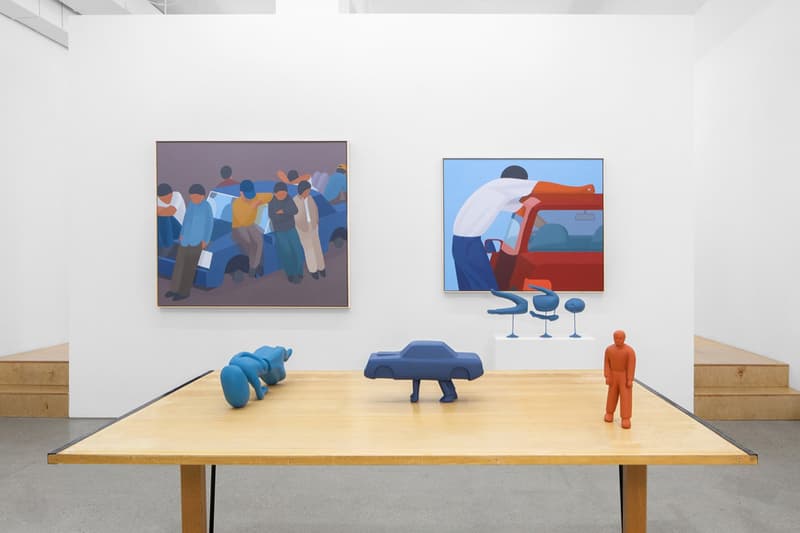 1 of 12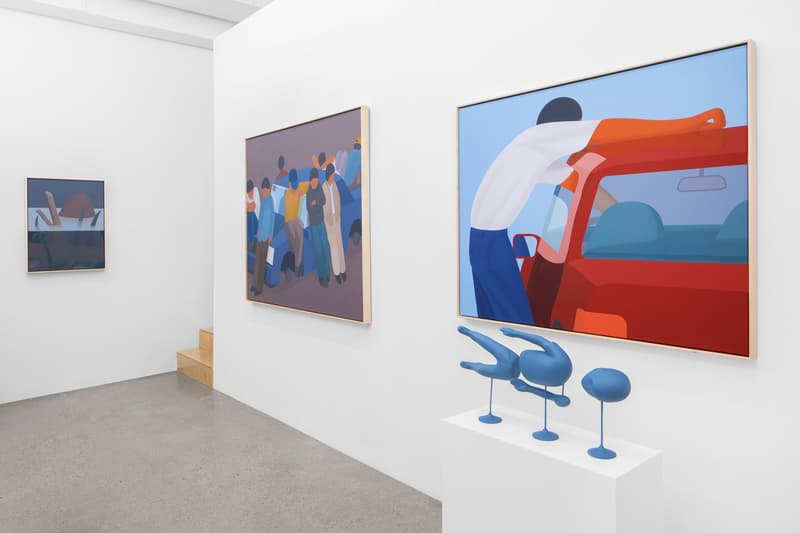 2 of 12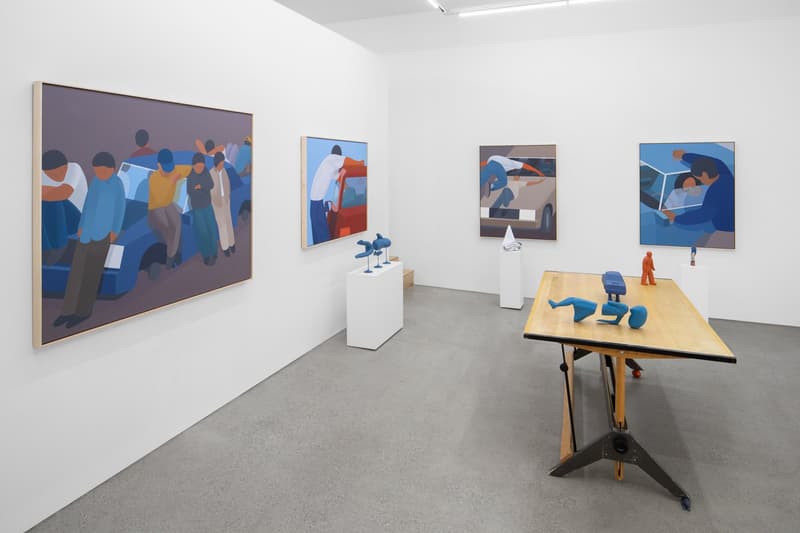 3 of 12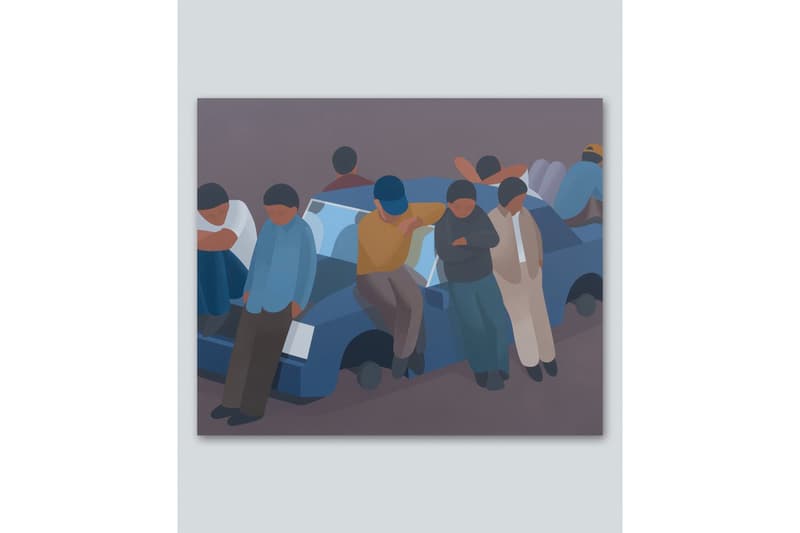 4 of 12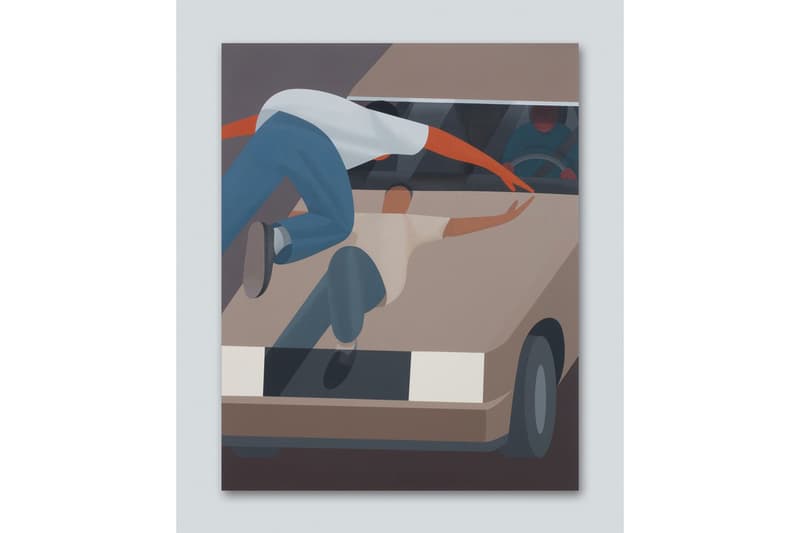 5 of 12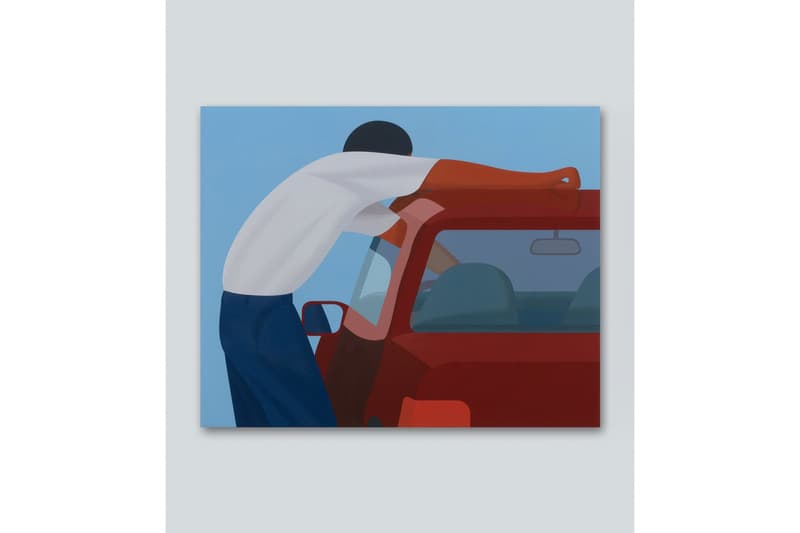 6 of 12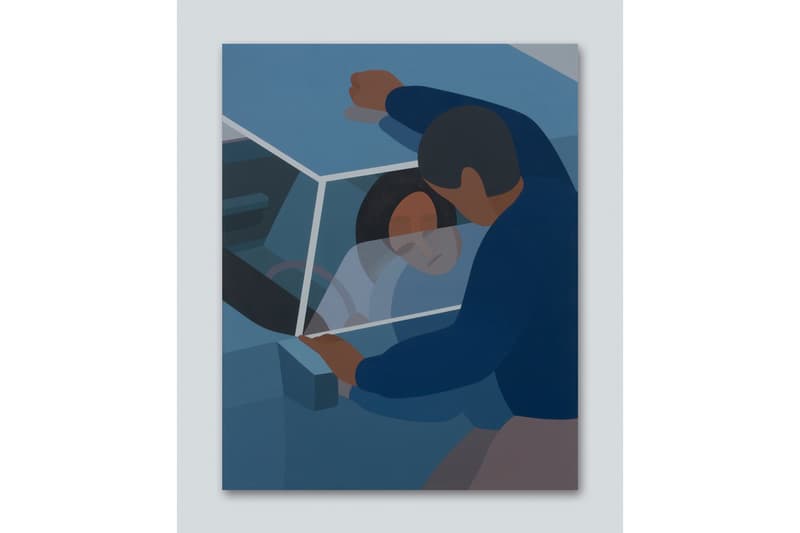 7 of 12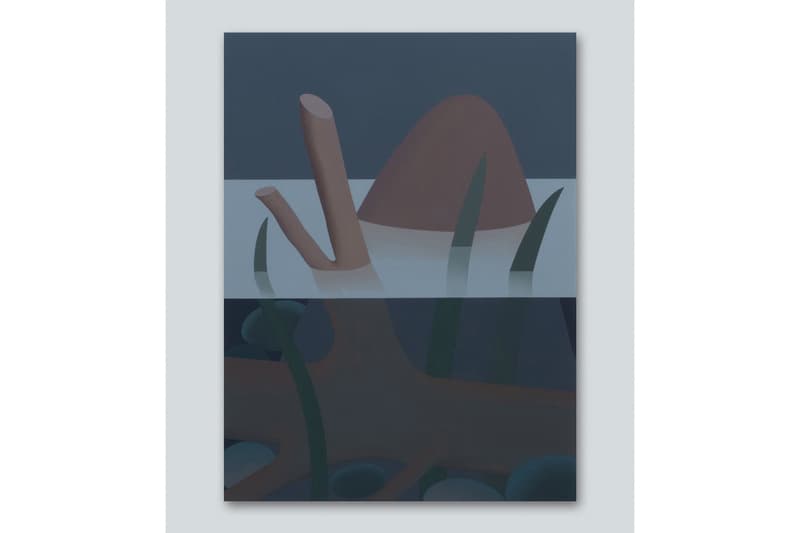 8 of 12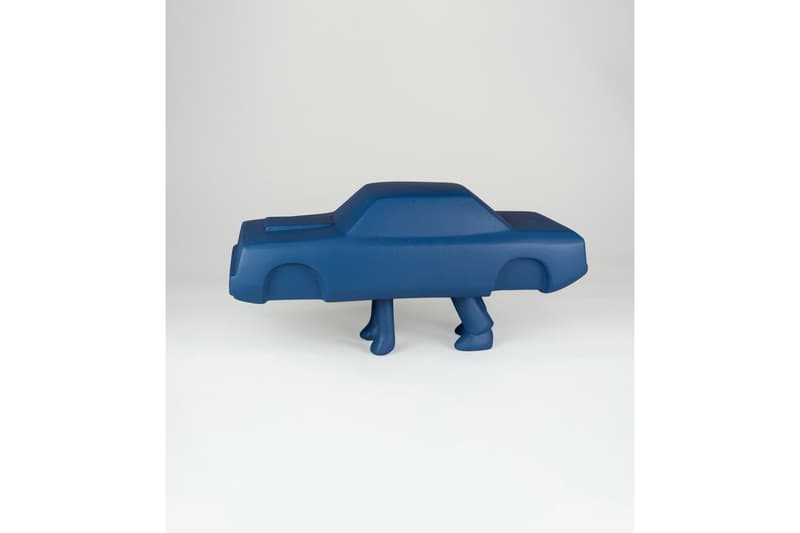 9 of 12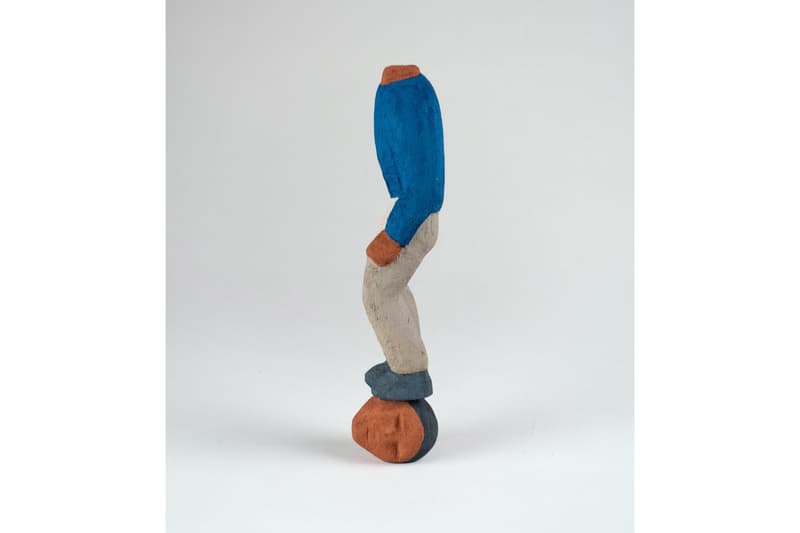 10 of 12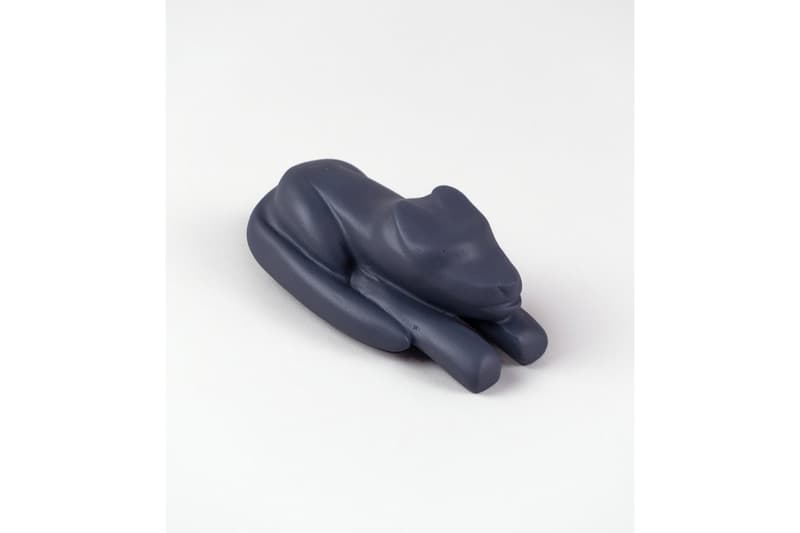 11 of 12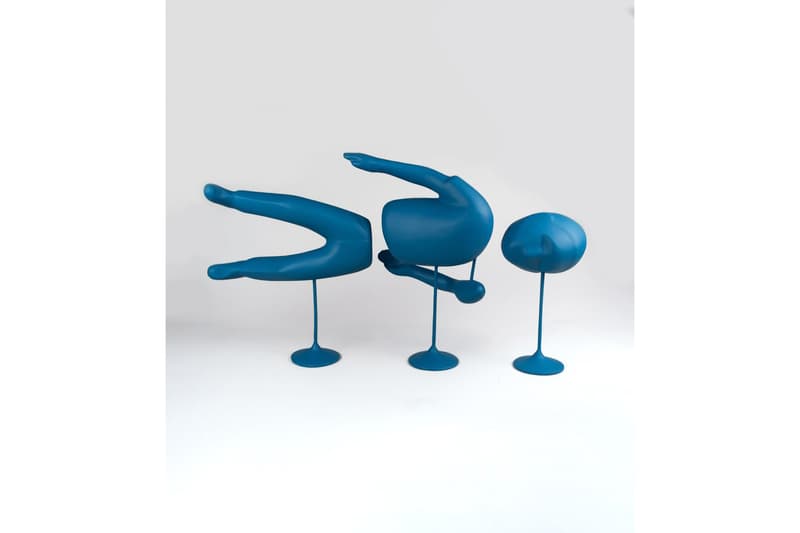 12 of 12
Geoff McFetridge Presents 'Rust Drinkers' at Louis Buhl & Co.
On view in Detroit until February 22, 2023.
---
Geoff McFetridge has unveiled a suite of new paintings and sculptures at Louis Buhl & Co. in Detroit. Much of the Canadian artist's past work has given little context to the abstracted figures who float in the confines of the canvas. In Rust Drinkers, however, McFetridge centers each work around the automobile — which determined what he could and could not do during his youth in Calgary, along with the many neighborhoods found in Detroit.
Rust, of course, is the ultimate byproduct of most cars and a passively harmful substance if consumed. The show's title asks the viewer: 'how much rust can you drink; how much glue can you sniff; how many times can you get hit by a car before getting hurt?'
Mapped across the space are individual scenes that carry dual notions. In Steve: (403) 239-2348, the painting captures the moment a person is hit by a car, invoking a sense of danger, but simultaneously the victim is peacefully floating in the air, as if unbeknownst to the severity of the situation. McFetridge likens each of these paintings as a "double-sided landscape", where "the formal act of creating these illusions forges a powerful resonance; the toying with perception evokes [sensation] and [devises] a reason for these paintings to exist."
Also on view are smaller aluminum and wood sculptures, providing a three-dimensional view into the artist's mind. Rust Drinkers is on view at Louis Buhl & Co. until February 22, 2023.
Elsewhere, Jeffrey Deitch invites you into The Rhythm of Vision.
Louis Buhl & Co.
1260 Library Street Alley
Detroit, MI 48226