Why Messi Wore a Bisht to Lift the 2022 World Cup
Exploring the cultural significance and importance of the black "cloak" presented to the footballer last night.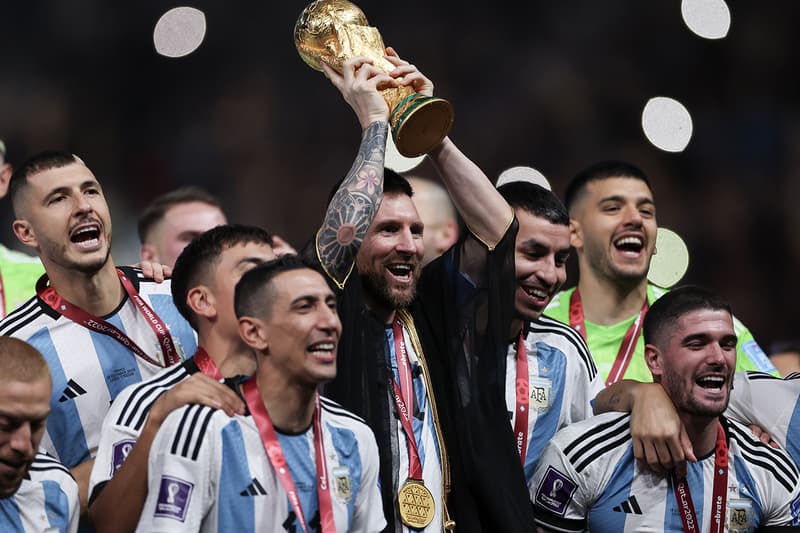 After Argentina won the 2022 FIFA World Cup last night, Lionel Messi was honored by the Emir of Qatar with what many are seeing as just a "black cloak." What is it and why was it presented to him?
The black and gold drape worn by Messi is a "bisht." The traditional article of clothing is worn by Middle Eastern men in order to celebrate prestige occasions — such as weddings and FIFA World Cup closing ceremonies — and symbolize wealth and royalty.
Usually worn over a "thobe" – similar to how Sheikh Tamim bin Hamad Al Thani was dressed last night – the bisht typically comes in three colors but is mostly common in black with (real) gold trimmings.
The bisht has been embraced by politicians, high-ranking individuals and royalties throughout the Middle East as it sets a distinction between those who wear it and others present.
Although the presentation of the garment was interpreted negatively by many and seen as a forceful coverage of the Argentinian jersey, the gifting of the bisht is an act of appreciation, honor and celebration from the hosting country to Lionel Messi for his historical win and monumental moment that took place in Qatar.
For more in sports, FIFA has announced that a women's club World Cup is coming.