FIFA To Investigate Salt Bae's "Undue Access" to the Pitch After World Cup Final
Admitting that he should not have been there in the first place.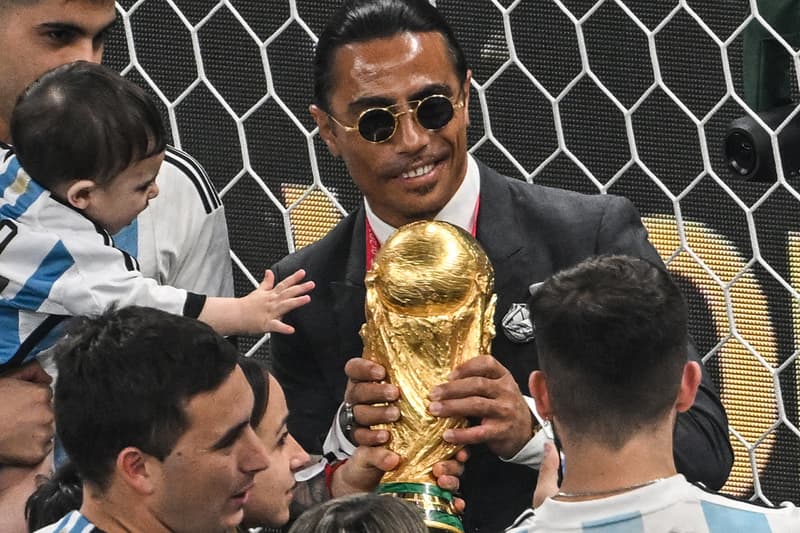 FIFA is officially launching an investigation into Salt Bae's "undue access" to the World Cup Finals' pitch.
In a report from ESPN, FIFA is said to be taking "appropriate internal action" to address the incident of the celebrity chef breaching World Cup protocol to get his own photo opp with the gold trophy. The chef, who has regularly been seen with FIFA president Gianni Infantino, posed for many photos with the trophy and even gave a kiss and his signature salt touch to the "priceless icon."
FIFA has detailed that the trophy "can only be touched and held by a very select group of people, which includes former winners of the FIFA World Cup and heads of state." The sport's governing body released a statement that reads, "Following a review, FIFA has been establishing how individuals gained undue access to the pitch after the closing ceremony at Lusail stadium on Dec. 18. The appropriate internal action will be taken."
It remains to be seen if Salt Bae will be reprimanded.
In case you missed it, Lionel Messi has reportedly reached a verbal agreement to extend Paris Saint-Germain contract.