Drake Trumps Eminem as Highest-Certified Singles Artist in RIAA History
OVO has been awarded a total 184 plaques from the RIAA.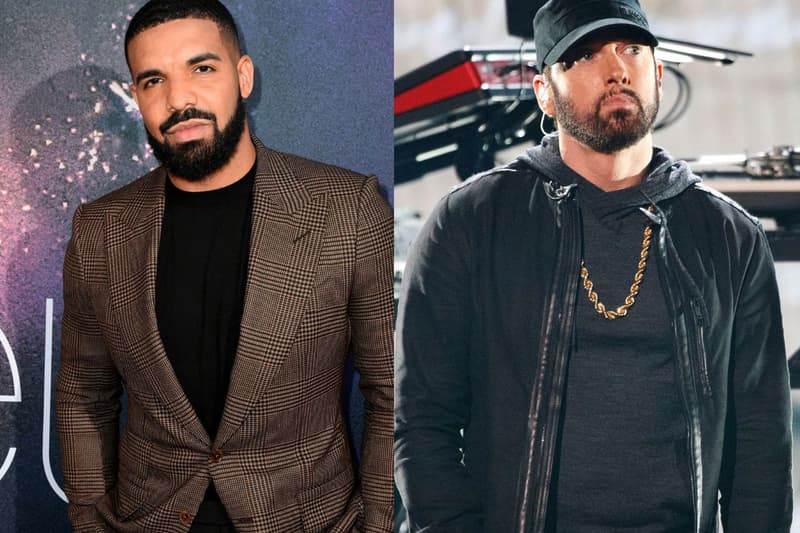 Drake has broken the record for the highest-selling singles artist in the history of the Recording Industry Association of America (RIAA), surpassing the previous record set by fellow rapper Eminem.
Eminem had held the record since March, when he hit 1​​66 million units across his singles catalog. At the time, Drake hovered at a little less than 164 million units.
With a new bounty of 22 million new singles certifications, Drizzy has ousted Enimen to take the top spot, boasting a total of 184 million RIAA certifications.
The jump can be attributed to Diamond plaques for both "One Dance" and "Hotline Bling," as well as a 15-times Platinum certification for "God's Plan."
For those unfamiliar with the RIAA's certification process, one unit is equal to 150 on-demand streams. When it comes to plaques, a Gold means an artist has hit 500,000 units, Platinum is 1 million units, Multi-Platinum is 2 million units, and Diamond is 10 million units.
In other music news, Paramore's "The News" video sees Hayley Williams rage against the headlines.