Japanese Billionaire Taps Steve Aoki for 2023 SpaceX Moon Mission
"To the moon!"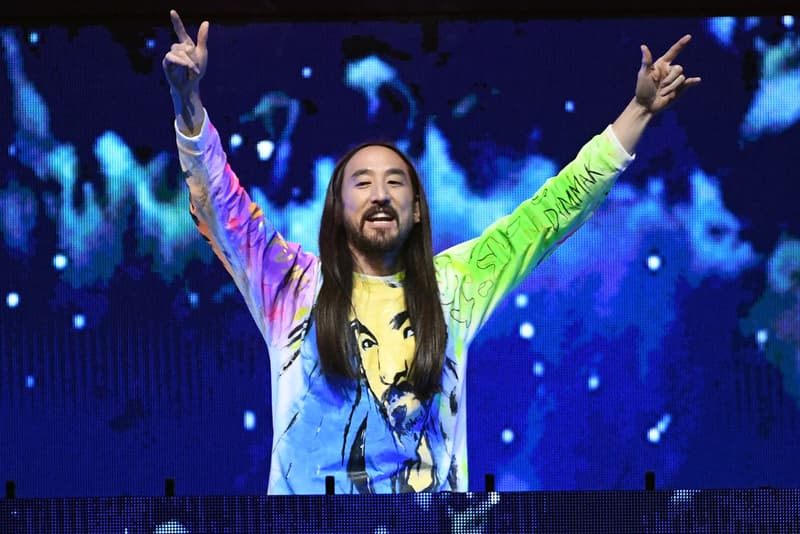 Steve Aoki is heading to outer space. The DJ has been tapped for a flyby around the moon on a SpaceX rocket ship taking place sometime next year.
The opportunity is being granted to Aoki courtesy of Japanese billionaire Yusaku Maezawa, who purchased all of the seats on the spaceship back in 2018. It'll mark the billionaire's second venture into space following a trip last year on the Soyuz Russian spaceship.
Maezawa began fielding applications in March 2021 to determine who would join him on the flight. Among those selected for his "dearMoon project" is the DJ and Big Bang rapper T.O.P., whose real name is Choi Seung-hyun.
Along with the artists, Maezawa will be joined by YouTuber Tim Dodd, who makes content about space; filmmaker Brendan Hall; photographer Karim Illiya; artist Yemi AD; photographer Rhiannon Adam and actor Dev Joshi. Serving as backups for the voyage are Olympic snowboarder Kaitlyn Farrington and Japanese dancer Miyu.
"Since I was a little I was dreaming of going to the moon," Aoki said. "It's becoming more and more real every day. Still hard to believe but very excited for this amazing once-in-a-lifetime opportunity. To the moon!"
In other tech news, Instagram is explaining to users why their posts are shadowbanned.