Apple's Rumored Electric Vehicle Reportedly Not Fully Self-Driving
Supposedly autonomous on highways.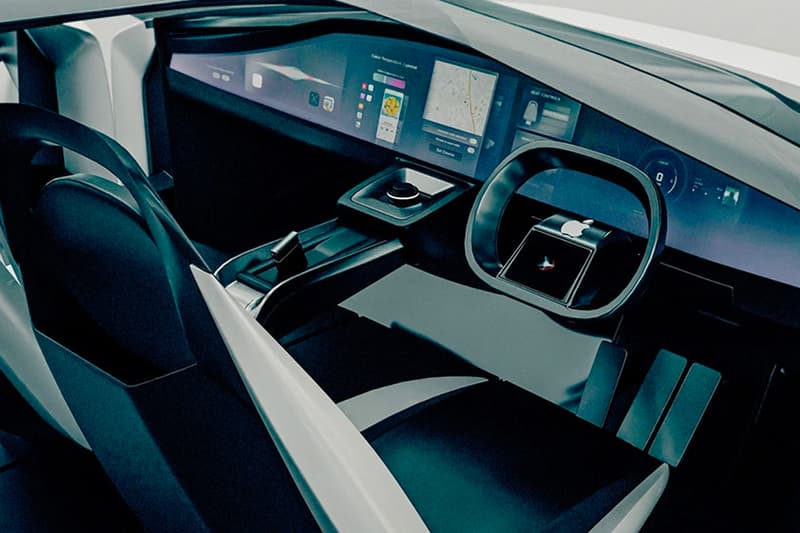 Apple is not quite ready to throw in the towel for its rumored electric vehicle. However, according to Bloomberg, the tech giant is scaling back on its Apple Car production, reportedly no longer fully autonomous for its initial debut. The debut has also been pushed back to 2026.
The EV production, codenamed Project Titan, will reportedly feature a conventional wheel and pedals and that the self-driving component will only be available on highways. Apple has yet to reveal any sort of concept rendering for the car. The rumored EV was supposedly set to offer full autonomous driving so passengers can watch videos or even pay gams while on the highway. It was meant to ask the driver to take control when it was time to drive and navigate city streets or through adverse weather. Insiders have noted that Apple may still decide to debut the hands-free tech in North America first before bringing it worldwide overtime.
While it is not yet a reality, the Apple Car has been in development as early as 2015. However due to major setbacks from strategy shifts, the vehicle has not yet been announced and is slated to appear in 2026. Apple has not commented on the progress.
In case you missed it, Acura teases the 2024 Integra Type S.